B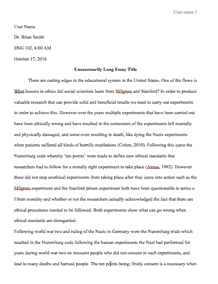 University/College: 
Wesleyan University
Type of paper: 
Case study
This essay has been submitted by a student. This is not an example of the work written by our professional essay writers.
Facebook has witnessed unprecedented growth over the past few years. The social networking giant had not only surpassed 900 million monthly active users in the first quarter, but also reported approximately 1,100 growth in its full-time employees to 3,539 in the previous 12 months (Oreskovic & Barr, 2012). In 2012, the firm sought to raise at least $5 billion in an initial public offering (IPO), a move that could value the Facebook at up to $100 billion. This paper analyzes a case of Facebook.
Advertising revenue before and after their IPO and the affect of GM pull out on the IPO.
Going public saw the world's largest social network record disrupted revenue particularly its advertising revenue before and after their IPO. Oreskovic and Barr (2012) opine with Oran and Oreskovic (2012) on the point that Facebook prepared to go public at a time when some investors were worried that the firm had not figured out a better way to exploit the increased users who access the social network on mobile devices especially smartphones. Ahead of the IPO, Facebook revealed a slide in its revenue and profits, particularly from its online advertising business that accounts for the bulk of the firms revenue in the previous months. In 2011, Facebook reported $1 billion in net income in revenue of $3.7 billion (Oreskovic & Barr, 2012).
However, Oreskovic and Barr (2012) reported that the company experienced its first quarter-to-quarter revenue drop in at least the previous two years, an indication its rapid growth might be slowing as it prepared to go public. According to the report, its net income dropped by 12 percent from $233 million to $205 million a year earlier. Furthermore, the rapidly expanding company revealed a 6 percent decline in its revenue, which summed to $1.06 billion in the three months ending March 31, 2012, from the previous fourth quarter. This decline was expected considering the difficulty in doubling revenue when the base is larger (Oreskovic & Barr, 2012).
Facebooks advertising revenue picked after the IPO. This growth in revenue can be depicted from its decision to increase the size of its IPO by almost 25 percent. In addition, the company went ahead to raise the target price range of its IPO to $34 - $38 per share from $28 - $35 largely due to the high demand after the IPO (Oran and Oreskovic (2012). Facebooks expansion of its IPO size, in addition to its plans to raise the IPO price range was speculated to make the Internet powerhouse the third-largest initial share sale in the history of the United States after Visa Inc. and General Motors (Oran and Oreskovic (2012). However, it is imperative to note that Facebook reported slowing revenue and user growth, which spurred questions concerning its long-term.
The announcement by General Motors (GM) that it was seeking to suspend its advertising on Facebook underscored the questions about the companys long-term after the IPO. Although it might seem that the $10 million deal with GM was not significant enough to compromise the approximated total revenue ($5 billion) that Facebook is projected to generated from online advertising that year, it was still a big blow to the Internet giant (). The rationale behind this observation is that the loss of its major clients GM would definitely compromise its advertising revenue. Another factor that can justify the huge effect of GM pull out is the timing of the event. GM parted ways with Facebook when the largest social network was reporting decelerating growth rate. There is no way that the GM pull out would have been construed as good news to Facebook. Besides that, the reasons that led to the pull out further had adverse effect on Facebook. The pull out further rendered the effectiveness of Facebook ads more questionable amid claims that the ads do not perform well (Blodget, 2012). Despite confirming that the content is effective and important, GM openly expressed skepticism over advertising through Facebooks ads. This must have dented its reputation.
Facebook conversion rates, customer acquisition costs and audience-targeting refinement tools
WordStream conducted a research to determine the conversion rate of Facebooks ads across different industries. The study established that the conversion rate for companys ads across all industries is 9.21 percent (Wordstream, 2017). The findings of the research revealed that Facebooks conversion rates differ across industries with those that stand to benefit most from Facebook ads found to have higher CVRs. According to the research findings, users in the fitness industry have the highest CVRs (14.29%) since Facebook has the potential to link driven prospects into the hands of fitness-based businesses and assist them to concert at a considerably high rates. Other industries that recorded high CVRs are education, employment and job training, healthcare, real estate, and B2B, which stood at 13.58%, 11.73%, 11.00%, 10.68%, and 10.63%, respectively (WordStream, 2017). On the other hand, areas including retail, travel and hospitality, and technology were found to have lower CVRs at 3.26%, 2.82%, and 2.31%, respectively. The rationale behind the lower conversion rates is that these industries might not benefit as much as their above counterparts from Facebooks lead generation ads. However, remarketing on Facebook may help improve their CVRs as exposure to remarketing ads is claimed to increase conversion rates with time.
Besides that, the research by WordStream (2017) identified several benchmarks for Facebooks customer acquisition costs. These include Average Click-Through Rate (CTR), Average Cost per Click (CPC), and Average Cost per Action (CPA) on Facebook, which also differ by industry. The findings of the study across all industries revealed that the average cost per click for Facebook ads is $1.72, average click-through rate stood is 0.90%, while the average cost per action is $18.68 (WordStream, 2017). Just like conversion rates, the customer acquisition costs varied across all industries.
Facebook has a number of audience-targeting refinement tools through which users can utilize to lower ad costs, reach the target audience, and increase conversions. The first refinement tools is Facebooks Core Audience which is the starting point that define audience based on their demographics, location, behavior and interests. The social network provide excellent segmentation alternatives along each of these dimensions (Osborne, 2014). The second tool is website Customer Audience (WCA) Pixel used to create dynamic core audiences based on users who visit a certain site. Additionally, Lookalike Audience tool is another powerful refinement tools that brands can utilize to create a more targeted list or a larger list (Osborne, 2014). Another tool is the Audience Insights Tool which can be used to refine the target audience by carefully identifying new audience segments for expansion using granular control over particular dimensions to manipulate (Osborne, 2014).
Advertising metric tools used to measure ad clicks, active engagement, and brand recognition
There are many advertising metric tools used to measure ad clicks, active engagement, and brand recognition. The most common metrics for measuring clicks, customer engagement, and brand recognition are click through rate (CTV), click per action (CPA), and cost per Click (CPC). These metrics work better for display campaigns that are priced at CPM. However, these metrics may not be effective in determining campaign effectiveness. Impressions are another important metric for tracking campaign. This type of metric is very relevant for measuring the effectiveness of branding campaigns as it reveals the number of customer who actually laid eyes on an ad (Coull.com (n.d.). Just like click based metrics, impressions cannot measure active engagement. Also, reach and frequency are other metric tools. Reach can be described as the number of visitors who access an ad while frequency is the average number of times that a visitor accessed an ad over a period of time. Higher reach means the ad is accessed by many clients, which may translate to increased brand recognition. Moreover, brand lift metric such as shares via social media, change in followers, traffic to websites and social media channels are effective tools for measuring ad clicks, active ad engagement, and brand awareness (Coull.com (n.d.). Other metrics tools include Googles quality score, average CPC, completion rate, Cost Per Mille, and Effective Cost Per Mille, among others.
Attribution modeling and its success in social media
The concept of attribution modeling refers to a set of rules that controls the manner in which credit for conversions is attributed to different stages in a conversion path (Conversioner, 2016). It allows advertisers to track and analyze the traffic that generated to a particular site from different marketing channels. Moreover, attribution modeling enable advertisers to gain greater insights, optimize ad campaigns, and achieve clarity and accuracy in their return on investment (Conversioner, 2016). When calculating conversion rate, it is recommended to consider the type of attribution modeling utilized as impact the conversion rates. This implies that to get accurate numbers, proper attribution of conversions to the channels that resulted to the conversions must be ensured. For instance, First Interaction and Last Interaction allocate 100% and 100% to the digital marketing channel which initiated the client on the conversion path and to all final clicks that instantly precede conversions or sales, respectively (Conversioner, 2016).
Attribution modeling has been successful in Facebook. The social media attributes the final conversion to the last click on the campaign ad (hunter, 2017). In the event the ad fails to get a click, company will attribute the conversion to the last ad displayed to the customer even when the person clicked via the ad on a mobile device when the conversion was completed via a desktop three hours later. Tracking conversions using Facebook pixel has the benefit of directly attributing clicks to users as opposed to the individual cookie. This implies that conversions and target users can be tracked across different types of computer and mobile devices as well as browsers without tampering with the metrics (Hunter, 2017).
Challenges of branding products and services on Facebook
The concept of branding can be described a process through which a business determines how it can create a state of mind or mental image in their customers after consuming their products, and how that state drive business growth the ultimate goal of a brand . However, one major challenge of branding products and service on Facebook might not be right with a particular company. The belief that Facebook users are not engaging in banner and targeted advertising made GM to pull a $10 million campaign from Facebook (Blodget, 2012). The second challenge is the effectiveness of Facebook ads. Blodget (2012) reported that there are some data suggesting that Facebook ads do not perform well, an issue that is linked to GMs pull out. Another issue with Facebook ads is the same old banner assault (Yeomans, 2012). That is, they lack the rewarding experience like the 2006 podcasts that created relevant, interesting content for GM fans. Yeomans (2012) suggested that social media ads should be engaging, treat users with respect and provide them with information that is interesting, inspiring and make their lives easier, or storytelling that inspires them and interests them.
References
Conversioner (2016). Attribution modeling Attribution Model Marketing. Accessed from: https://www.conversioner.com/glossary/attribution-modelingHunter, R. (2017). The Cautionary Tale of Campaign Reporting. Acce...
Request Removal
If you are the original author of this essay and no longer wish to have it published on the customtermpaperwriting.org website, please click below to request its removal: