B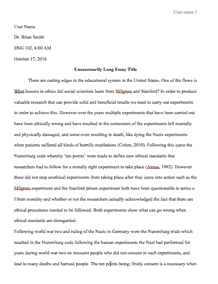 University/College: 
Boston College
This essay has been submitted by a student. This is not an example of the work written by our professional essay writers.
Service marketing involves the 3P's which are the people, physical environment, and process (Ahmad, 2013). For the people it includes all human who serve the role of services delivery and alternatively influence the perceptions of buyers. The people happen to be the primary variable in the service marketing because of most services it is the human resources that make provision. That calls for the need of better selection, employees getting motivated and trained. It automatically achieves the company internal kind of service quality as by that it results in satisfaction of its customers. On the other hand for the physical environment, its what the service givers use in communication to their esteemed customers regarding the services quality. For instance, in the case of hotels who make their presentation of their physical surroundings of quality via an elaboration of glamorous images of the rooms, drinks, staff personnel as well as its front offices. The same case in airlines companies they would make a highlight of their staff competence, drinks or foods all on the verge of communicating of the quality of services the company offers. All such presentations from a service marketer are to fight the challenge of services differentiation from its service competitors. Similarly, in service marketing, the differentiation in services is attained via the variation in the process. The service marketers adopt different delivery methodologies for its services. For example, restaurants can adopt to offering Indian foods, Continental or Chinese. From the implementation of such differentiation in the delivery process, it results in building an image for the company service as a whole. Therefore that particular image is used in communicating with the customers of the quality of services delivered.
In my experience with Walmart, the people in service marketing would comprise the customer, firms personnel, and the other customers in the department of services. Walmart has long had such group of people to help in the provision of cues to the consumers concerning the nature of services the Walmart company offers. The company has highly investment in human resources, and that has helped Walmart grow as reports show how most customers today shop at Walmart. It has long maintained the goal of ensuring it's the best place for all to shop. It does so by making it easier for busy families to shop despite their schedule. From its introduction of e-commerce that has long improved the services quality as the investment in technology has made it easier to shop for instance from the Walmart pay. Technology in Walmart has led to most people shopping with them because today most would prefer the online shopping apps that Walmart offers (Krotov et al, 2015). Walmart has investments in online grocery like the Walmart.com that evolves to give customers convenience and flexibility to shop how they want, where and when.It has led to improvement in the delivery of services to a great extent. Walmart human resources ensure highly skilled technical employees as that strengthens the talent pool of product supply chains. It serves for the good of customers and suppliers as it meets the service quality delivery. Apart from that, the pathway to training firms' personnel enlightens them on services as customer services, communication skills, and teamwork at the workplace meeting the overall customer satisfaction which happens to be the primary goal for Walmart.
For Walmart service provider its physical evidence serves as its material part of the delivery of services.it is inclusive of its brand recognition from features like its packaging, brochures detailing services offered and its business cards to its customers. Also, it is the power of the brand that shifts the demand, and branding is the service marketing strategy used by companies like Walmart. For instance, its Grocer Walmart has continuously excelled from the costs wringing out on brands and having consumers save thus earning an increase in demand. The brand plays a significant role in shifting the enterprise to the point of maximum revenues (Bakopoulos et al, 2016). The brand from Walmart does reinforce the great values of the company thus ensuring quality services delivered to customers. Similarly following the much competition in markets Walmart has extensively expanded on the segment of online grocery. It has gone to the extent of launching new branding that owns a private label branding feature like Equate to result in revenues boost. The other factor in Walmart that has long served in its physical evidence to increase sales has been its presence of business cards. It appears as a small thing but quite productive it is an investment that Walmart makes to bring out the enterprise logo to those that may not have had access of it from the web and in it state of the quality of services to the customers. Walmart marketing communication has highly also been in its packaging approach. Packaging ensures delivery of quality services and products to customers. Walmart has extended its waves in ensuring recyclable packaging with the aim of limiting environmental impacts to the customers this automatically increases demand as most people would result in such services.
Every individual would result in shopping at Walmart having seen its brand recognition or its process in services delivery either from the physical evidence or the human resources like fellow consumers. Walmart appropriate marketing mix has been its methodology of the process in services delivery. The Walmart Grocery has every day low prices of huge groceries assortments that attract more consumers in the long run. Also, an online slot of grocery that saves time as people shop online and get their orders delivered right at one's doorstep or at other markets. The online grocery process ensures service provision at great values, friendly and of fresh groceries. The methodology has certified personal shoppers at bay to assist in the selection of fresh items and ensure they deliver at the best of your convenience it could be at your car (Rouges & Montreuil, 2014). Its operating system is everyday low prices to its customers, and it has long served as an economic influence on the business. Its consistency is due to the huge volume of sales that possibly spreads its operations to a bigger customer base. Also from its supply chain management that reduces outlays as it maximizes on efficiencies. The Everyday low prices from Walmart have captured a big market share as it sells almost all its products and the fact that it is present everywhere. It is from such sales that it makes substantial profits even when individual margins maybe slimmer than from its competitors on single items. The supply chain management ensures the Everyday low prices applies as its inventory management which happens to be electronically based masters consumers quantity need, when its required and what is required thus resulting in quality services delivered to consumers.
References
Ahmad, R., Mir, R. A., & Ahmad, A. (2013). 3Ps influencing Customer Satisfaction in Retail Banking: An empirical study. Management, 2(5).
Bakopoulos, V., Stuart, G., & Briggs, R. (2016). Measuring the value of mobile advertising in driving business outcomes: Empirical data from Coca-Cola, AT&T, MasterCard and Walmart. Applied Marketing Analytics, 2(2), 169-179.
Krotov, V., Junglas, I., & Steel, D. (2015). The mobile agility framework: an exploratory study of mobile technology enhancing organizational agility. Journal of theoretical and applied electronic commerce research, 10(3), 1-7.
Rouges, J. F., & Montreuil, B. (2014, May). Crowdsourcing delivery: New interconnected business models to reinvent delivery. In 1 st International Physical Internet Conference (pp. 28-30).
Request Removal
If you are the original author of this essay and no longer wish to have it published on the customtermpaperwriting.org website, please click below to request its removal: