B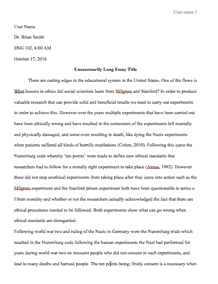 University/College: 
Boston College
This essay has been submitted by a student. This is not an example of the work written by our professional essay writers.
The Uniform Crime Reporting (UCR) is a Federal Bureau of Investigation program in which crime statistics are reported and compiled throughout the United States of America on an annual basis (Riedel and Welsh, 2015). This source of crime data is rich with information since it holds crime data since 1929 when the program was conceived. The program has given birth to four publications done yearly which include Crime in the United States (CIUS), Law Enforcement Officers Killed and Assaulted (LEOKA), National Incident-Based Reporting System (NIBRS), and Hate Crimes Statistics. These publications cover the different form of crimes showing their rates and trends across America from different agencies operating voluntarily in the UCR program. The program, however, shows data for the crimes that have been reported to the police only and, therefore, it omits crimes that go unreported. Theres, however, another agency called Bureau of Justice Statistics that collects crime reports from citizens whether they have been reported or not. Since its coverage tracks way back into a long time in history, this makes it an ideal data source for the crime victimization program.
The UCR program contains data from different categories of crime although it does not cover all the categories. Those covered under the program are confined to two broad categories namely violent crimes and property crimes. Violent crimes cover homicide, sexual assault, looting, and severe physical abuse. Property crimes include house-breaking, stealing, and stealing cars. These crimes are reported by locality, that is, cities, counties, states, and the whole country. The police departments both local and federal give the FBI statistics as reported by the public. The current report shows that there has been a decline in the crime rates since the early 1990s. Violent crime rates were reported to have fallen sharply by 50% between 1993 and 2015, although the FBI reported 10% increase in murder cases between 2014 and 2015. Property crimes also showed a declining trend. The FBI data showed a 48% fall between 1993 and 2015. Specific crimes can be tracked in their database.
The program I am proposing will be called Victims Recovery and Restoration Program. The basic goal will be to assist victims of abuse, both physical and psychological, to recover from the ordeals of the experience (Winick, 2008). Another goal will be to increase public awareness on the implications of assault on individuals and the society at large, a move aimed at minimizing the rates of crime. The program also aims at sensitizing the public on the need to report these crimes in case they are direct victims or have witnessed an abusive act. Sensitization will be done through notices as well as demonstrations. Additionally, the program will focus on getting volunteers to spearhead the operations before it gets funding from donors and the government. The volunteers will offer specialized psychiatry services to the victims and will, therefore, be required to volunteer by these skills and from this profession. The program will also seek to solicit for donors and government funding since there is a plan to expand the facilities to offer accommodation to victims who would need close supervision. Other goals will be set as the program progresses.
Victims Recovery and Restoration Program will offer specialized programs and services to victims that have gone through physical and emotional abuse, such as victims of rape, domestic abuse, as well as those who have witnessed or escaped crimes such as murder. The judicial system often deals with the offender forgetting the offended. The perpetrator is jailed, but the victim still struggles with the wounds from the trauma. Our programs and services for the victims will cover individual psychiatric services, group counseling sessions, and spiritual guidance (Brown, 2007). For the physical injuries, they will be required to seek medical attention before they seek our services. Our services will mostly help with the emotional and psychological healing. In special cases, victims will be offered counseling depending on their needs and sensitization made on the need to report to the police as well as the need to exercise safety in their daily routines. With time the program will open up a center where the victims can be offered accommodation for those with traumatizing experiences where they can be monitored until they fully recover.
In summary, it is evident that crimes are a reality in the society and there are many people who suffer these crimes, either directly or indirectly. These experiences leave them with physical, emotional and psychological wounds that may take longer to heal while others may never heal. The Uniform Crime Reporting program manned by the FBI collects and reports these crimes, showing their trends over the years across the United States. There is, therefore, the need to devise a program that aims at addressing the needs of the victims of crime. The Victims Recovery and Restoration Program come in handy to lend a hand to these victims, particularly those who suffered physical and psychological assault, to ensure their recovery both emotionally and psychologically.
References
Brown, S. L. (2007). Counseling victims of violence: A handbook for helping professionals. Hunter House.
Riedel, M., & Welsh, W. N. (2015). Criminal violence: Patterns, causes, and prevention. Oxford University Press, USA.
Winick, B. J. (2008). Therapeutic jurisprudence and victims of crime.
Request Removal
If you are the original author of this essay and no longer wish to have it published on the customtermpaperwriting.org website, please click below to request its removal: