B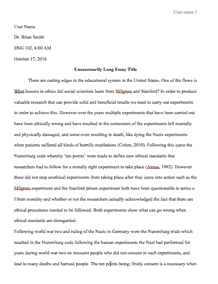 University/College: 
University of California, Santa Barbara
This essay has been submitted by a student. This is not an example of the work written by our professional essay writers.
Weave Tech plans to offer quality support for employees by working jointly to improve productivity and effectiveness. Through performance reviews, the organization will assist the employees in identifying their strengths and weakness in performance as well as means of improving their competence. The performance system has four primary tasks.
Regular performance Management- The organizational culture at Weave Tech encourages open communication between employees and management. To realize continuous improvement, the employees are expected to give honest feedback concerning their work activities and appropriate opportunities. The supervisors will conduct scheduled check-ins with employees on a weekly basis, attend to questions and concerns from employees and provide management support regarding performance as required.
The Performance Review process- An annual performance review process will be conducted in the First week of July every year. In preparation for the review, employees will consider their job description, including their new set of skills and an outline of areas that are no longer relevant, summarize their performance in line with goal achievement and submit their personal equity brand evaluation. Likewise, the supervisors will review the relevance in the job descriptions of various employees and suggest improvements, work together with staff to identify strengths and weaknesses, and reflect upon individual employees contribution. To complete the review process, the management may conduct face to face meetings with the employees or resort other means such as questionnaires.The information is included in the Annual Performance Review Form.
Setting annual Goals- Individual work plan and annual goals will be submitted at the beginning of the companys financial year(around July).The employee and supervisor will work together in setting result-based goals that are SMART(specific, measurable, achievable, realistic and timely).Also, the necessary resources and target dates will be taken to account. The goals also define the employees development plan.
Reviewing Goals (Progress checks)-Weave Tech will review the goals on a quarterly basis, that is, towards the end of October, January and May of each year. The management in conjunction with employees will discuss ongoing progress and assess their relevance (some circumstances may cause goals to change).The current job description will also be accessed to determine, among other things, the employees ability to meet responsibilities outlined for that said position. The process is essential in marking milestones
For new employees, performance expectations will be set upon hire with a performance taking place after three months.
Compliance with the Federal Law
The compensation system is compliant with the existing legislations pertaining equal pay, labor standards, and occupational safety. As explained by Allen (2014), corporate regulations ought to be in consistency with the current jurisdiction. The system creates equal employment opportunities by protecting employees from discriminations based on gender, origin, race or disability. Employee evaluation is based on performance with no regard to characteristics. Existing privacy laws determine how employees private information, including the social security numbers, is handled to prevent identity theft. The regulations mitigate natural biases often made in the hiring process. Also, the system takes into account laws that govern fair pay such as minimum wage and fair pay.
Meeting the organizational goals
The system is focused on performance outcomes of the organizations objectives. To ensure alignment to the corporate plan, operational goals are defined at the beginning of performance period. Follow up activities such as weekly check-ins and quarterly performance reviews assists the management in fine tuning efforts towards achieving set objectives and manage resources better. Open and constant communications across the organization keep the supervisors and employees engaged alike. Also, performance management entails human capital development according to Atkinson and Morris (2010).The system achieves this by allowing employees to redefine their job descriptions based on new skills acquired. In turn, the employees are likely to experience personal growth and a boost in their morale that positively impact on Weave Techs productivity.
Performance Appraisal Methods
Performance appraisal entails an evaluation of employees productivity with respect to a pre-determined set of goals. It enables the employee to reflect on duties assigned through regular feedback on their performance. The process takes into consideration factors such as job knowledge, dependability, versatility, leadership abilities and quality and quantity of the employees output. Some of the methods to be employed in Weaver Tech include:
Essay Evaluation In this approach, a supervisor or manager writes a descriptive essay on employee performance. The essay is an account of employees attitudes, strengths, weaknesses, and behavior towards job duties. Despite being prone to biases, it is easier to implement.
Human Asset Accounting method The method associates human capital with the revenue generated by the individual. Various gauges are applied, for example, the number of sales or number of happy customers. Promotions or pay rises are proportional to how the employee profits the organization. Owing to its ease of execution and tracking, the process can be implemented by Weave Tech.
Trait Focused appraisal-The technique takes into account positive work ethics among employees. Characteristics like dependability, helpfulness, and punctuality are considered for appraisals. A positive culture in Weave Tech will encourage fair competition while fostering teamwork among employees.
360 Degree Feedback The method entails gathering feedback about an employee from all the individuals he/she interacts with during work hours. The information obtained from peers, subordinates, customers or supervisors give insights to an individuals work attitude and by extension his/her performance. The method can be applied at Weave Tech owing to its precision (supported by multiple opinions) and cost effectiveness.
Total Reward System
The total reward system (TRS) to be implemented by Weave Tech takes into consideration the work experience, benefits, and compensations offered to workers. The benefit structure aims to motivate the workforce based on their engagement. With more regard on non-monetary rewards, the employee and corporate needs are included in one system. The table below outlined key elements of this reward program.
Employee Benefits Work Experience(Rewarded based on work-life initiatives ) Compensation
Retirement Plan Goal setting awards Standardized basic pay
Health plan Mentorship and coaching Equitable pay rewards
Life insurance Recognition Award Promotional pay increases
Executive benefits Career growth training Inflation adjustments
Paid on vacation and time off Professional development pay rise. Disability income Successful implementation of the reward system requires the involvement of all stakeholders (management, employees, third party insurance). All plans, benefits, and perks are documented after extensive consultations, surveys, and benchmarks. The policies are reviewed to determine their impact on the organization as well as ensuring that they are aligned with the organization's policy such as excellent customer service. Implementation will take place in phases to allow the management to integrate the program's initiatives and adapt to new performance measures. Proper communication between involved parties is vital and can be done through face to face discussions, brochures or booklets.
Compensation and Benefits Strategy for Weave Tech
Weave Tech will adopt a philosophy to guide the design and implementation of compensation programs. Steps of its application include alignment with the organizational goals and objectives, attraction and retention of employees and creating a balance between internal equity and external competitiveness. Internal equity ensures all employees in an organization receive fair rewards relative to the job they perform while external pay equity is when employees perceive their pay to be at par with those undertaking similar tasks in other organizations as explained by Martocchio, J (2006). Also, the development process will involve analysis of the companys state that entails performing benchmark operations against existing market data. According to Carroll (2011), companies that communicate openly about pay perform better.
Engaging Stakeholders
Implementation of the compensation system requires the support of the organizations leadership. The system must gain approval from the executive team, then the managers before finally rolling it to the employees. While the Executive provides guidance in designing the philosophy, HR educates the rest of the leadership team how the philosophy works as well as its contribution towards a better payment system. The success of the implementation relies on investing time and resources in achieving effective communication according to Carroll (2011). This is realized by training managers to handle compensation conversations head on by providing them with appropriate resources that may include a clear overview, outlines and the FAQs (Frequently Asked Questions).The senior managers, rather than HR, ought to take the lead role in conveying the message according to Carroll (2011).Nonetheless, the rest of the management should be well acquitted with the system so as to communicate with employees effectively. Carroll (2011) suggests conducting a role-playing exercise with the managers to assist them to gain comfort while engaging in compensation conversation. The essence of substantial communication is to convey accurate details regarding the process which includes making the employees aware of initiatives to take to affect their pay. Failure to communicate often results in disengagement, distrust, and loss of talent from an organization.
Job evaluation strategies
Weave Tech plans to employ the strategies below in Job Evaluation
Ranking method-In this technique, all jobs are arranged in order of qualification department and nature of duty. The pay ranges are derived from the ranking with the employees at the top receiving more pay than those lower in the rank.
Classification method-The procedures entail the creation of job grades and placing jobs into these bands based on employees job description. A simple classification system may rank jobs based on academic qualifications with the least level requiring minimal skills or education (high school).
Point method-It a quantifiable method that entails identification of all compensable job factors within the work environment and comparing job positions relative to the job elements fulfilled by the employees. Examples of factors considered are knowledge and skills, supervisory responsibility, teamwork, effective communication and job complexity.
Self-Service Technologies
Technology is gaining a center stage in the human resource field as a result of process automation and mitigation of transactional errors. To successfully implement the SST, relevant stakeholders including the management, employees, and customers must be brought on board. The next step involves educating the users on appropriate use of the system to optimize its performance and address common problems that may be associated with its use are addressed at this stage. The chief benefit of Self-service technologies is reduced administrative workload which gives more time to HR professionals to engage in planning and other activities (Weatherly, 2005).Employees and customers can freely...
Request Removal
If you are the original author of this essay and no longer wish to have it published on the customtermpaperwriting.org website, please click below to request its removal: