B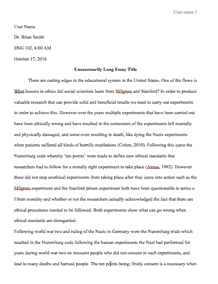 University/College: 
Harvey Mudd College
This essay has been submitted by a student. This is not an example of the work written by our professional essay writers.
For the past three decades, water-based extinguishing system has proven to be most efficient means of protecting property against fire loss. Like any other mechanical equipment, fire protection equipment are exposed to environmental and other external conditions which can subsequently interfere with their performance. And, since fire extinguishing systems are characteristically used for their envisioned purpose, it is vital for the equipment to be inspected, tested and maintained to make sure that the system integrity is preserved to avoid failure if an emergency occurs (Klaus, 2013). NFPA addresses the care, inspection, maintenance and testing of water-based fire protection systems including water tanks, fire pumps water spray system among others (Fleming, 2016). The essay, therefore, outlines the proper water flow requirements for an NFPA 25 fire protection system (FPS).
Water plays an essential role in the water-based extinguishing system. NFPA 25 assumes there should be proper water flow requirement in the entire system according to applicable NFPA standard. The proper water flow requirements are based on the recommendations that NFPA 25 provides during installation of water pumps, tanks and the needed pressure(Fleming, 2016). NPFA believes that supplies of water for the already installed fire pump should not be more than the volume of the pump and the demand of pressure at 150% of the rated capacity of the pump. For the already installed system, the flow of water should be able to provide at least 200% of rated capacity 20 psi. In case the supply of water deteriorates and ends up exceeding the normal rate of fluctuations, an investigation should start immediately. The water supplies should be maintained every week; this comprises of checking the air persuade the levels of water tanks. Even though this is different, it is advised that the water tank should be maintained at three-quarter full of water and pressurized at 75 psi (Fleming, 2016).
Furthermore, to have a proper water flow requirement, pressure readings are vital in the water-based extinguishing system. Operation test performance should also be carried out as recommended by NFPA 25. To check the adequacy of water flow and allow visual check, water is required to flow from the system long enough. A visual check should comprise of assessing proper discharge patterns from sprinklers in assist in ensuring that they are not plugged, and the drainage system is properly operating to handle the discharge of the system. There are instances whereby more than one system is allowed to flow at the same time, in such a case, NFPA recommends that the system should concurrently be tested. To verify proper drainage and water supply operations, water should be flown from all system (Curtis & Sawyer, 2006).
The essays have focused on various recommendations from NFPA to have a proper water flow requirement in the vent that fire breaks up. In reality, the proper water flow requirement depends on various factors such hazard, building construction, and the layout of the facility. If all the above requirement is considered, it evident that the water-based extinguishing system will always be ready to handle any emergency without any failure.
Reference
Klaus, M.J. (2013). Water-based fire protection systems handbook (4rt, ed). Quincy, MA: National Fire Protection Association.
Fleming, R. P. (2016) Inspection, testing and maintenance of water-based fire protection systems: A Publication of Global Asset Protection Services LLC.
Curtis, M., & Sawyer, S. (2006). NFPA 1 Uniform Fire Code handbook. Quincy, Mass.: National Fire Protection Association.
Request Removal
If you are the original author of this essay and no longer wish to have it published on the customtermpaperwriting.org website, please click below to request its removal: