B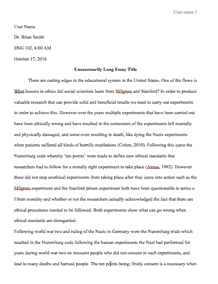 University/College: 
Middlebury College
This essay has been submitted by a student. This is not an example of the work written by our professional essay writers.
Pay for performance healthcare system is a system in which financial incentives are provided to hospitals, healthcare providers and physicians for improving quality, efficient and value-based care. The American pay for performance health care system aims at improving the quality and value of healthcare for Americans through an incentive-based healthcare system. The Medicare, Medicaid and the Affordable care Act are all based on the pay for performance healthcare approach. Paying healthcare providers for achieving better healthcare outcomes is the primary objective of the pay for performance healthcare approach (Lawler & Floyd, 2013).
How the HCAHPS and HVBP assessments could be detrimental to a hospitals viability
HCAHPS
The Hospital Consumer Assessment of Healthcare Providers and Systems is a survey that seeks to establish the satisfaction of the patients, and it is a fundamental requirement by the Center for Medicare and Medicaid Services in all healthcare centers in the United States of America. This assessment survey is for adult inpatients, and it is very important in assessing the viability of a healthcare center. The public reporting of the results makes the HCAHPS assessment detrimental to the viability of a hospital in case it has a negative review from the patients. Besides, the financial viability of a hospital can be affected by the HCAHPS assessment because it affects the government reimbursement on hospitals (Balasubramanian, 2016).
Home Value-Based Purchasing
The Home Value-Based Purchasing, on the other hand, is a Medicare value-based payment approach that rewards healthcare providers for quality of care provided. This assessment has the ability of negatively affecting the viability of hospitals especially those with negative reviews by reducing a number of payments received from Medicare because the assessment is aligned with the Inpatient Prospective Payment System based on quality that leads to the adjustment of the payments (Joynt et al., 2016). For instance, a healthcare center with a poor HVBP assessment result will receive little Medicare payment which will reduce the total available resources for the healthcare organization (Friedson et al., 2016).
References
Balasubramanian, S. S. (2016). EVALUATING INCREASING HOSPITAL CLOSURE RATES IN US: A MODEL FRAMEWORK AND A LEAN SIX SIGMA DEPLOYMENT APPROACH FOR QUALITY IMPROVEMENT INITIATIVES TO PREVENT FURTHER CLOSURES IN RURAL AND DISADVANTAGED LOCATIONS (Doctoral dissertation).
Friedson, A. I., Horrace, W. C., & Marier, A. F. (2016). So many hospitals, so little information: How hospital value-based purchasing is a game of chance. Center for Policy Research working paper, (194).
Joynt, K. E., Nguyen, N., Samson, L. W., & Snyder, J. E. (2016). RURAL HOSPITAL PARTICIPATION AND PERFORMANCE IN VALUE-BASED PURCHASING AND OTHER DELIVERY SYSTEM REFORM INITIATIVES.
Lawler, S., & Floyd, B. (2013). Laying a foundation for success in the medicare hospital value-based purchasing program. NC Med J, 74(4), 338-342.
Request Removal
If you are the original author of this essay and no longer wish to have it published on the customtermpaperwriting.org website, please click below to request its removal: