B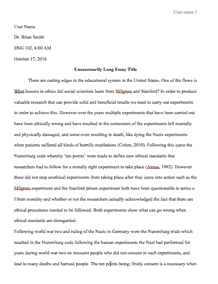 University/College: 
University of Richmond
This essay has been submitted by a student. This is not an example of the work written by our professional essay writers.
Nescafe, a renowned Nestle brand, has increasingly become the finest coffee that is distributed almost in every country across the globe (Bee et al., 2015). Its popularity is linked to a strong distribution supply chain adopted by the company (Nestle), which has enabled it over the years become readily available in different international markets. Nescafes top quality coffee beans, as well as its different range of flavors and taste, have all played a significant role in ensuring the brand gains largest coffee market share in different countries. Though it has managed to achieve significant progress using their current supply chain management, more can still be achieved by incorporating modern supply chain models such as procurement, planning, and forecasting. This paper will describe and analyze Nescafes supply chain management currently used to operate and distribute this food product in different markets and offers specific recommendations of how lean models can be applied and adapted to remedy any current faults.
Nescafes supply chain currently used is relatively complex, and it differs from country to country. It involves different partners who ensure the product is distributed evenly in different markets stores. Partners incorporated into this chain include distribution centers, wholesalers, and retailers. Nescafes distribution centers represent the major centers used by the company as stores for distribution to other channel partners. They are specialized buildings equipped with air conditioning and refrigeration machines where Nescafe along with other Nestle products are stored temporarily awaiting further distribution to the consumers (Cordon, Hald & Seifert, 2012). The Nestle Company directly owns these centers and act as primary warehouses. They can be categorized into various types such as cross-dock facility designated only to distribute Nescafe to other destinations without carrying out any stocking, retailing distribution center which distributes Nescafe products to retail store and order fulfillment centers that are designed to distribute Nescafe directly to consumers.
Wholesalers represent the second distribution channel that buys Nescafe products in bulk. Because they purchase large quantities for further distribution, the company often gives them discounts. They represent an important chain of distribution that aids the company to break its bulk quantities by distributing further in small quantities to retailers. Retailers represent the last distribution channel that helps the company sells its products directly to the consumers through retail shops. Retail outlets accessed by customers all over the world include hypermarkets, supermarkets, and general trade stores (Leon, 2014). In some instances, retail outlets such as hypermarkets may partner directly with the company and order bulk purchases thereby cut the number of level distribution and cost involved.
Nestle company has adopted this model over the years to fast-track its success in many countries. Distribution centers designated by the company, keep their fleet of commercial vehicles for transportation and logistics purposes. By owning their collection of transport vehicles, Nestle company aim to lower third-party costs as well as conflicts and delays that usually arise due to indirect access to means of transport. Unlike the rest of the distribution channels, cross-dock facilities use third-party logistics support to facilitate onwards distribution to the next supply chain.
The traditional supply chain can be applied in Nescafes distribution chain successfully. Given that the company has already established distribution channels, Nescafe coffee products after production and packaging can be pushed along the distribution chain without due consideration of collecting appropriate feedback and relevant information concerning any specifications. As demonstrated in the traditional supply chain model, Nestle would focus only on individual performance without paying any attention to the number of intermediaries involved.
By adopting this model, Nestle Company is expected to experience some shortage or waste of produced Nescafe end-products due to inherent gaps between demand and supply. The company will do improper planning that may result in poor cooperation between different supply chains. Though the company has successfully managed to penetrate and distribute Nescafe products across different international markets using this model, it has faced several challenges in its attempts to manage the risks that come along with the increased scale of operations such as crossing borders and circumnavigating the globe. The widening scale of operations following its expansion to various countries means that supply chain is quite complex. To manage different levels of distribution channels calls for effective management which in some cases have strained management of the company? The increased burden has led to an unnecessary increase in operational cost.
By employing different channels of distributions Nestle Company have had to establish several factories to decentralize its production which means it has been exposed to greater risk such as political uprisings, port closures, and natural disasters. Therefore, the company has come up with a detailed risk management plans to deal any potential disaster. Global competition is another challenge that has affected the current supply chain used by Nestle Company. Nestle is not the only entity distributing coffee products, there other several entities that compete for local as well as international markets. The company competes with other brands for labor, supplies, and distributors which essentially imply that its supply chains must be well-run and highly efficient to remain competitive in the global market.
The lean model can be applied to Nescafe supply chain. Since lean model is centered on minimizing waste while maximizing customer value, Nestle Company can adopt it by changing management focus. The company would have to establish more value for its customers using fewer resources. For instance, instead of using the different range of distribution channels, the company must integrate its vertical distribution by optimizing the flow of products (Cordon, Hald & Seifert, 2012). The entire value streams which aid the distribution of Nescafe horizontally across departments, technologies, and assets must be changed to be lean and efficient enough to minimize waste.
The company would be required to eliminate any potential waste by synchronizing the distribution outlets to establish processes that use less capital, less human effort, less time and less space to make Nescafe products at much-reduced costs with fewer defects. It will be able to respond effectively to constantly changing desires of customers by improving the quality of Nescafe brand as well as come up with affordable pricing favorable to most of the customers.
Since this model applies to every process and every business, without a doubt, it will also be perfectly applied in this supply chain management. This lean model depicts a new way of acting and thinking that can be used to revolutionize Nestle supply chain (Hult, Closs & Frayer, 2014). Its tools and principles which have been applied in different sectors such as healthcare will bring new reorganization of the current supply chain management adopted at Nestle Company. It will transform how the company operates which ultimately will ensure a long-term reduction plan is created to foster not only the financial management within the company but also to ensure Nestle Company optimizes distribution chain.
Lean model as a modern supply chain management tool would help Nestle distribute Nescafe products more effectively without relying on the traditional supply chain which requires more resources to run. Its application will bring about significant transformations in how Nescafe products reach the final consumers in different markets around the world. It will be easily adapted to the company as part of an attempt to solve customers problems. Because this represents the major purpose of the company, it is expected therefore that its adoption will boost the companys prospects of improving its performance in the global market.
References
Bee, J., Diby, P., Mbacke, B., & Wettstein, B. (January 01, 2015). Nestle: Sustainable Value
Chain Management from the Farm to the Fork.Cordon, C., Hald, K. S., & Seifert, R. W. (2012). Strategic supply chain management. Abingdon,
Oxon: Routledge.
Hult, G. T. M., Closs, D. J., & Frayer, D. (2014). Global supply chain management: Leveraging
processes,measurements, and tools for strategic corporate advantage.
Leon, S. M. (2014). Sustainability in supply chain management casebook: Applications in SCM.
Upper Saddle River, N.J. : Pearson
Request Removal
If you are the original author of this essay and no longer wish to have it published on the customtermpaperwriting.org website, please click below to request its removal: