B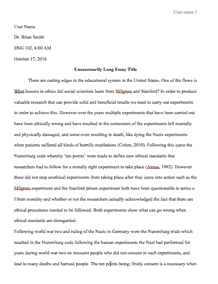 University/College: 
Vanderbilt University
This essay has been submitted by a student. This is not an example of the work written by our professional essay writers.
McDonalds company is one of the largest global food service retailer. It has several locations in over one hundred countries. More than eighty percent of their restaurants are possessed and controlled by independent business people. It is a fast food limited restaurant with millions of personnel. Furthermore, the firm offers a regular menu that comprises of salads, cheese, wraps, soft drinks and other beverages. Their success can be attributed to the substantial marketing activities that they undertake through the use of various methods that range from advertising to public relations. One of the marketing methods employed by the company is the use of social media tools.
Facebook as a Marketing Tool
Describing the tool
Facebook is one of the standard tools used by the firm. This social media tool continues to reign among all other social media sites. It has developed into a location for organizations to market themselves through the aspect of interacting with clients and undertaking self-promotion. One of the ways that the company is using Facebook is by creating a business page which is a free marketing tool. The pages give companies an opportunity to identify themselves by sharing links, posts and even images on a customizable page. They also provide the chance for products and services to be listed. In all these, the business using it gains a sense of character and understanding. With the utilization of a Facebook page, it is vital to consider the elements that the target market wants to see. As such, images, videos or even links can be shared as long as they are desirable to the target market. These are the pictures of their products such as hamburgers, salads, desserts and chicken nuggets among others.
The following shows a display of hamburgers sold at McDonalds on their Facebook page.
The business also does marketing through Facebook through the use of vintage ads. This tool offers their method of marketing with the Facebook ads that usually appear in the adjacent columns of the location. The classic ads are frequently referred to more precisely as Marketplace Ads. They comprise an image, front-page with duplicate and a click-through that can connect to a Facebook application, page or an external website. Once the Facebook advertising has been implemented in the marketing plan, it will increase likes or even drive up that website clicks. Furthermore, the advertising features of Facebook comprise the capability to view advertisement budgets and a built-in ad performance that has tools for measurement.
An example of a vintage ad used on Facebook by McDonalds is shown below;
Also, Facebook contests are hosted by McDonald as a marketing approach. This is where sweepstakes, Facebook contests or even promotions are run and result in growth in the number of fans and brand awareness. In this aspect, the business usually has a third-party application for creating their Facebook contests and then direct users to the application from their Facebook page. Various paid tools have also assisted a business to undertake this practice. However, there are also others that are free such as Shortstack. It provides several free contest templates on condition that the Facebook page has likes that are below two thousand.
The image shows the Facebook page of McDonalds.
Social Media Zones
Tuten & Solomon (2014) discussed on the four social media zones namely social commerce, entertainment, community, and publishing. The social community is utilized by the company. Through the use of this aspect, the company focuses on the interaction and collaboration for the purpose of developing associations and maintaining them as well. As such, through the use of this zone, communication is improved and cooperation facilitated among groups and individuals. The social community zone provides an opportunity for the business to interact with a wide variety of their stakeholders through channels such as e-mail or phone. In this way, they will be in a position to sort out any issues that may be reported concerning their products in all the areas where they are located.
Relationships are also vital for the company and especially when they are improved. The connection of people with others in various areas and this case, their customers, enables the company to advance a competitive advantage. The company can gather views from their clients that allow them to employ the approach of focus cost leadership and differentiation. Their differentiation strategy entails extraordinary customer service and efficiency among others. In the element of efficiency, their restaurants are habitually located just off the highway exists or in locations that are well visited. In this way, buses can make a stop in where people can then dine in their restaurants.
How do the tools make money?
One of the most significant channels of Facebook obtaining revenue is through advertising. Through Facebook Ads API, the large advertisement buyers are given the capacity to develop robust publication managers besides the Facebook advertising stand. It has also been observed that Facebook obtains a significant proportion of their income through the product referred to as Engagement Ads.' They are used by large brand advertisers. In this case, all the engagement ads are placed on the homepage of the site by Facebook. When a user logs in, they can interrelate with advertisements that have been placed on the right side of the website.
In general marketing through the use of Facebook is used through the creation of a page. Businesses then invite users to like the page, and they can view their products once they post. This is one of the common ways through which Facebook is employed. However, there are risks associated with the creation of Facebook pages. The lack of customer support is one of the dangers. Problems that one may experience on this social media channel can be asked in the Help Center forums where one waits for other Facebook users to provide a solution to their query. It has also been associated with bad customer service. Questions raised by clients may take long to be answered. As such, businesses using this channel for marketing should ensure there is effectiveness by answering questions and dealing with issues in a regular and appropriate manner. Failure to do so could ruin the image of the firm. Lack of workforce to manage a Facebook page in an efficient way may force an organization to hire an agency that can take charge. Additionally, the workforce employed can also take note of any negative comments that may be made towards the business by clients or even their competitors.
The image shows how a Facebook page is created.
Marketing benefits
Clients of the company who utilize Facebook can gain more information on new products or foodstuff that have been launched. They also get to learn more about the company and activities that they may be engaging and can thus partake. On the other hand, companies are able to increase their reach of clients and especially since it is very cheap.
Marketing Risks
There is also negative aspect associated with subscriptions. People clicking a like on the page of a company does not guarantee that they will see their updates in their Facebook news feed. Facebook users are given more power over their involvement and allowed to unsubscribe from the updates of a page. Once a user unsubscribes from the apprises of business, their new posts will be kept away from their news feed, and will merely view posts of the company if they visit their page in an active manner. As such, a firm may find it hard to know the exact number of people who are observing their posts in their news feeds. It is thus quite hard to measure impressions of their clients and the market at large.
Conclusion
The use of Facebook by the company has seen them attain high sales and thus substantial revenues as well. This is as a result of a significant number of users on this social site and thus making it easier to establish a large client base as well. Opening a page has been depicted as one of the efficient modes of marketing through Facebook. The company has an opportunity to display their food products on this page hence able to attract and even obtain a substantial share of clients. The use of Facebook, however, requires an organization to monitor it continuously and especially concerning responses that may be given by people. Some of them may be negative and end up damaging the reputation of the firm. Furthermore, any issues that may be raised by clients may require a prompt reply, and it is thus upon the company to ensure that they deal with such matters within a short time once they are raised. However, Facebook is an efficient mode of social media marketing that has boosted the sales and revenues of the company
References
Tuten, T., & Solomon, M. (2014). Social media marketing (1st ed.). Los Angeles: SAGE.
Request Removal
If you are the original author of this essay and no longer wish to have it published on the customtermpaperwriting.org website, please click below to request its removal: