B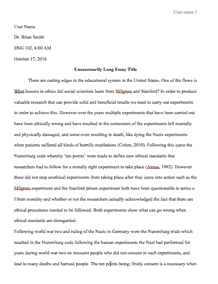 University/College: 
Middlebury College
Type of paper: 
Case study
This essay has been submitted by a student. This is not an example of the work written by our professional essay writers.
TELUS a telecommunications company uses various collaborations and social technologies in order to solve its time/location issues they face during employees learning.
Communication + coordination
By using Microsoft SharePoint Server 2010, this informal and social learning enables the employees to share knowledge and experience among each other without having to take a class or interrupting them. This is by using SharePoint to develop team sites where team departments and other groups to share work together and documents, they also learn by using, mentoring, coaching, job rotations, videos, blogs, and wikis.
Face to face interactions; TELUS Telecommunications offers formal learning in a formal classroom where employees learn from the instructors' knowledge. Communication + coordination; the challenges are the employees used to the other form of informal learning thus changing people's mindset is hard. Most employees will not go an extra mile to reach a wider range of knowledge since they are not used to the software.
Face to face interactions is quite costly for the firm since the previous year it spent more than 90% of the total learning budget. To encourage participation and collaboration with the employee regarding using SharePoint, TELUS has set up an internal site showing real examples of the new collaboration tools; they've also launched a wiki to facilitate employee discussion. To solve the issues of reducing the formal budget, TELUS is widely encouraging the employees to embrace SharePoint as a knowledge sharing platform
TELUS total learning budget accounts to $21 million with informal learning taking up to 40% ($8.1 million) it gives the employees extensive knowledge in their areas of expertise that they gain through a vast space of experience shared internally among each other. The formal sector accounts for 60% ($12.6 million) the employees gain experience through instructors who had a wider knowledge beyond their expertise.
SharePoint has multiple content security risks that can endanger the company which is the lack of content awareness which may risk sensitive information and malware which needs regular antivirus updates. Since the information shared in SharePoint is mostly knowledge based, the company is safe from risking sensitive information to an external vendor. Microsoft Company has been around for almost 50 years, and it's widely used all over the world the risks of it failing shortly are quite minimal.
Formal learning has a huge risk for around 40% of the employees will retire in 10 years that means that a lot of new staff will need training that means more financial constraints to the company.
Some of the potential SharePoint users complain that besides using SharePoint for the last 2years, it has one of the least intuitive interfaces of any application, which means it requires intensive training for older employees to learn to use it. Alfresco, Huddle and Same page are the top alternatives to SharePoint. They offer a similar feature too, and they work well as SharePoint does.
References
Clear Point Strategy (2016). 12 Great Alternatives to SharePoint.
https://www.clearpointstrategy.com/alternatives-to-sharepointhttps://msdn.microsoft.comOffice dev. Centre. SharePoint 2010,
Request Removal
If you are the original author of this essay and no longer wish to have it published on the customtermpaperwriting.org website, please click below to request its removal: