B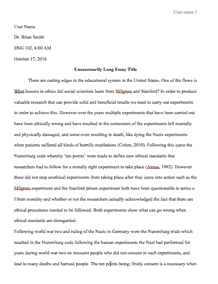 University/College: 
Boston College
This essay has been submitted by a student. This is not an example of the work written by our professional essay writers.
The medical industry is experiencing tremendous changes which have resulted in high demand for medical staff. The vast transformations present a clear demonstration that there is a need to hire cost-effective staff while also ensuring that the massive demand for quality services remain. Hiring physician assistants or nurse practitioners proves to be a significant factor in this field. Fraher, Morgan, and Johnson (2016) states that there is a growing concern of whether the increasing demand for chronic diseases cares and healthcare for the aging groups will result in a shortage of physicians. Many people still believe that NPs and PAs are two interchangeable professions, but it is important to know that despite the tremendous benefits that these two groups of staff present, both do not offer the same services. It is therefore important to distinguish the benefits gained from hiring nurse practitioners as well as the achievements obtained from hiring physician assistants.
Benefits of Hiring Nurse Practitioners over Physician Assistants.
One of the gains obtained from hiring nursing practitioners over physician assistants is that they follow a patient-centered model. The patient-centered model means that nurse practitioners give a lot of emphasis on the patients and the results obtained after conducting a medical procedure. de Boer et al. (2013), asserts that patient-centered care is important to all patient groups. From this observation, we deduce that nurse practitioners offer massive benefits to the well-being of the patient as they are more prevalent in primary care. On the other end, physician assistants give a lot of emphasis to disease pathology.
Despite the fact that nurses give a lot of focus to promoting health and preventing diseases, they also play the important role of diagnosing and treating different forms of illnesses and injuries. On the other hand, physician assistants perform their services under the monitoring of the doctor. Due to this, the role of physician assistants is more restricted to what they are instructed to perform. Nurses on the other hand independently treat patients as well as devising models that will improve the patients health by ensuring that diseases are kept at bay as much as possible.
Fraher, Morgan, and Johnson. (2016) states that there is a higher likelihood that nurse practitioners engage in particular specialties like gynecology and obstetrics because of the rising need for specialty care. Jose (2014) states that there is need to give proper focus to health promotion initiatives and preventive measures. As a way of achieving this goal, it is imperative to offer specialized training to medical personnel. Since nurse practitioners can obtain specialized training, they are considered to be the appropriate group that can ensure even distribution of scarce healthcare services. Specializing in one particular area means that nursing practitioners become better placed to offer quality medical services, unlike physician assistants who depend on the instructions doctors give them.
According to Raines (2014), nurses enjoy the autonomy of carrying out their practices and ensuring that they deal with every aspect of the patients needs. According to Institute of Medicine (2010), it is recommended that there is need to take advantage of the broad capabilities that nurse practitioners offer. Research has also indicated that with proper training, nurse practitioners have the ability to provide the same quality of services as physicians but at a lower cost. Demonstrably, nursing professionals offer more benefits as compared to the services obtained from physician assistants.
Best Clinical Environment for Nurse Practitioners
According to APRN (2008), the best recommended clinical environment for nurse practitioners is one that allows for the accountability, responsibility, promotion, diagnosis, and management of the patients medical needs without fear of their job security.
Nursing professionals undergo serious occupational threats like health hazards which expose them to various health risks. For instance, nurse practitioners are constantly exposed to bloodborne pathogens and other dangerous health hazards (Pruss-Ustun, Rapiti, and Hutin 2005). Due to this APRN established that it is necessary to ensure that nursing professionals get protection against such risky conditions which pose health threats to them. Additionally, APRN (2008) calls for the provision of proper facilities for carrying out medical procedures. Medical equipment contributes a part in the delivery of quality health care services. With this realization, APRN calls for the provision of proper medical facilities to facilitate the delivery of quality health care services.
Conclusion
The medical field is undergoing tremendous changes which calls for hiring of staff who will offer the best quality of medical services at relatively cheap costs. In this regard, nurse practitioners provide the best option for carrying out this role. One reason for this is because they are well trained and possess the ability to offer the same services as a physician but at reduced cost. Nursing practitioners also have the edge over physician assistants in the sense that they can obtain specialized training in their areas of interest upon which they can start offering their services independently. As a way of ensuring that these professionals provide quality healthcare services, APRN (2008) recommend that nurse practitioners get the best clinical environment where they can practice their mandate effectively.
References
APRN (2008). Consensus Model for APRN Regulation: Licensure, Accreditation, Certification & Education.
de Boer, D., Delnoij, D., & Rademakers, J. (2013). The importance of patient-centered care for various patient groups. Patient Education and Counseling, 90(3), 405-410.
Fraher, E. P., Morgan, P., & Johnson, A. (2016). Specialty distribution of physician assistants and nurse practitioners in North Carolina. Journal of the American Academy of Physician Assistants, 29(4), 38-43.
Institute of Medicine (2010). The Future of Nursing. Leading Change, Advancing Health.
Jose, M. M., & Dufrene, C. (2014). Educational competencies and technologies for disaster preparedness in undergraduate nursing education: An integrative review. Nurse education today, 34(4), 543-551.
PrussUstun, A., Rapiti, E., & Hutin, Y. (2005). Estimation of the global burden of disease attributable to contaminated sharps injuries among healthcare workers. American journal of industrial medicine, 48(6), 482-490.
Raines, L., (2014). Nurse Practitioners are the future of Health Care. Retrieved from: http://www.ajc.com/classifieds/jobs/nurse-practitioners-are-the-future-health-care/bHOrrGw1pjz4FEhkcLpaEsI/
Request Removal
If you are the original author of this essay and no longer wish to have it published on the customtermpaperwriting.org website, please click below to request its removal: