B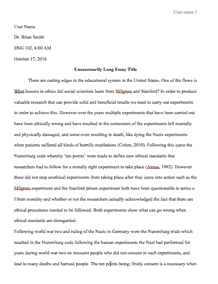 University/College: 
Carnegie Mellon University
This essay has been submitted by a student. This is not an example of the work written by our professional essay writers.
Apple operates in the consumer electronics industry; a competitive industry which has various reputable and robust competitors like Google, Microsoft, Huawei, Samsung and Apple amongst other players. Indeed and frequently, some of these huge firms even lose out their competitive index and diminish within this competitive industry, for instance, Nokia and Motorola (Ammisetti, 2012). On the other hand, some competitors have emerged over the recent past such as Techno and Lenovo, taking the market by surprise in spite of the intensely competitive business setting (Einborn, 2013). As observed by Ammisetti (2012), players in such a competitive industry who fail to adapt to the technological and business changes end up getting phased out. Nonetheless, the consumer electronics industry is expected to grow moderately over time since individuals presently live in an era of digitization. Nonetheless, it is important to highlight that this growth is expected to emerge from the expansion to foreign markets; particularly developing countries like Kenya. To effectively advance an expansion strategy; entry to the Kenyan Market, it is important to analyze Apples external environment based on Porters five forces.
Porters five forces model
According to Porter (1979), Porter's five forces model allows for analysis of Apples business environment by assessing various threats sources.
Threat of New Entrants
As highlighted earlier, Apple operates in a technology-driven sector where entrant firms have access to emerging advancements in technology. The technological platform is characterized by the restrictive stage and absence of bureaucratic prerequisites. As a result, entry into the market is unrestricted. Nonetheless, unlike Apple, new firms seeking entry lack the global market share which Apple commands as a provider of reliable and superior quality. Moreover, Apple has a protuberant brand existence across the international market that would take a couple of years before new entrants can emulate. Since each Apples product is exceptionally developed and delivered, Apple experiences low entrant threat, even in the Kenyan market. This results from the continued product differentiation as well as spread productions which minimize the cost of manufacturing each unit.
Buyers Bargaining Power
The presence of reliable and cheaper substitutes in the Kenyan market, from popular players such as Samsung and Techno, heightens the buyers bargaining power over the manufacturers. Since customers can switch to the competitors product easily, it produces a high threat in modest business units. Nonetheless, Apple imposes high costs of switching to the customers because of the inoperability aspect of its products, except when they are used within Apples integrated ecosystem. Moreover, Apple boasts of many buyers including individuals and corporates. This gives Apple a controlling edge over its competitors in the pricing of its differentiated goods (Annual Report, 2016).
Threat of Substitutes
The existence of global players like Techno and Samsung poses an utmost threat for Apples software and hardware product. In essence, the presence of substitute tablet computers threatens Apples iPad series. Customers view the Samsung brand as providing correspondingly reliable products. Other business sectors face the same threats; for instance, iPod vs. mp3 players from Sony and Samsung, iPad vs. techno tablet or Samsung tab as well as the iPhone series vs. Samsung galaxy note series amongst other Android-based smartphones. Even though this relays an utmost threat, argues that the inoperability aspect in its technological context neutralizes the threat hence resulting in Apples brand recognition.
Suppliers Bargaining Power
Apple seeks to expand its base of supply, amongst Chinese and Taiwan firms to shake off Foxxcon dependency (Annual Report, 2016). Even though this results in an enhanced point-to-point control over the supply chain, Apple faces taut rivalry for raw material supply as popular players also strive to expand their supply chains. This corresponds to a high bargaining power attained by the manufacturers since they might threaten to manufacture standard products rather than the customized products which serve the interests of Apple as a brand. In such a business context where Apple depends fully on outsourcing supplies, it is faced with a compromising crisis where the manufacturers have the power to dictate the firms production timelines.
Competitive Rivalry
Apple is faced with a tight competition from a popular market player who contributes to the firms declining share. The availability of substitute products like Android-based and Windows-based phones and tablet as wells as products from Chinese firms pose an utmost threat for the firms potential share. Even though, Apple diversifies its goods and locks customers in the brand setting. It is faced with a relentless strive by competitors who through research and development consortiums always pursue the latest advancements in technology to attain improved performances (Annual Report, 2016).
In conclusion, the Kenyan market is a viable market for Apples entry as part of its expansion strategy. As discussed, the global electronics industry is highly dynamic and competitive; various global market leaders are competing against each other on both a global and local scale. Because of the heightened competition, production timelines have been shortened while the product has increasingly become intricate, and worse, customers are profiting from this situation. It is prudent that the Kenyan market could not work favorably for Apple; however, through rapid innovation, the firm can cope with the expected competitive pressures.
References
Ammisetti, A. (2012). Nokia: The troubled king of the Indian handset market. Vidwat, 5(1), 14-20.
Annual Report (2016) Apple Inc.Einhorn, B. (2013). Surging Lenovo takes aim at Apple and Samsung. Business Week, 1.Porter, M. (1979). How Competitive Forces Shape Strategy. Harvard Business Review
Request Removal
If you are the original author of this essay and no longer wish to have it published on the customtermpaperwriting.org website, please click below to request its removal: