B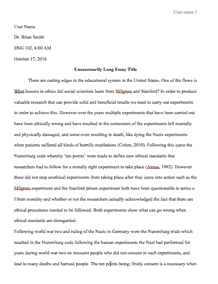 University/College: 
University of Richmond
Type of paper: 
Literature review
This essay has been submitted by a student. This is not an example of the work written by our professional essay writers.
Onboarding helps recruits in organizations to settle and adjust to their new environments, gain skills and knowledge and increase productivity (Cameron 2012). Onboarding in a food processing organization is affected by salary remunerations and the level of competition. A food processing organization attracts many employees with different levels of training and experience hence variance in payments and work capabilities (Bradt $ Vonnegut 2009).
Human resource management models of service process and system enhancements directly affect employees Onboarding through the salary they receive and the level of competition. Human resource management has to ensure that all stakeholders; be it employees, customers or even investors get value for their money when receiving the services (Ehnert 2009). The process model of HRM helps in the planning of human resource. It supports in the recruitment of the works, selection through various mechanisms such as interviews or tests, hiring, orientation, induction, evaluations, promotions, and firing of employees if need be (Wilczek 2008). HRM has evolved and gained a technological base thus the systems enhancements model helps to address the issue of planning and designs as well as emerging trends in Human resource management (Trompenaars & Coeberg 2014).
Onboarding, for a food processing company, applies the three models, and they affect pay scale and competition (Durai 2010). The process model helps in the process of hiring, and this brings about completion among candidates with the same level of education, training, and experience. The pay scale will also differ depending on the above factors (Sims 2007). The service model ensures that the personnel brought on board will provide services to customer satisfaction, increase productivity thus increasing the shareholder's net worth as well as compliment the services of other employees (Sims 2007). A food processing Organization has to keep up with trends such as changing consumer wants, effects of their products on the environment, as well as employees, want, thus the systems enhancements (Trompenaars & Coebergh 2014).
To better onboarding and lessen the risk of the pay scale variance and competition, the organization needs to develop and accurately manage the onboarding process and systems, enhance the methodology for sharing knowledge and bring newly hired personnel up to speed so that they can all be on the same level (Wilczek 2008). Also, the food processing company should introduce its new hires to people, processes involved in food processing and any other concepts in a systematic way without overwhelming them ( Reib 2012).
Leadership in the HRM department brings the workers together and rally them to a common cause with the aim of increasing productivity. For change management to be effective, the HRM department needs to hire employees who are motivated, take active roles in the change process and embrace it positively (Reib 2012). The HRM department needs to play a consultative role before embarking on any change process or decision making especially those affecting employees. It ensures that their views will be into the decisions made (Cameron 2012).
Onboarding theory states that onboarding comes to an end when the hire becomes an expert in their skills. Once this happens, the HRM manager should apply the compensation benefits foundation to reward the employees. Performance management foundation will also help in giving employee's feedback and reporting on their performance hence providing a basis for promotion, demotion or firing (O'Connell 2006).
References
Bradt, G. B., & Vonnegut, M. (2009). Onboarding: How to get your new employees up to speed in half the time. Hoboken, N.J: Wiley.
Bondarouk, T., Ruel, H., & Looise, J. C. (2011). Electronic HRM in theory and practice. Bingley: Emerald Group Pub.
Cameron, E., & Green, M. (2012). Making sense of change management: A complete guide to the models, tools, and techniques of organizational change. London: Kogan Page.
Durai, P. (2010). Human resource management. Chennai: Pearson.
Ehnert, I. (2009). Sustainable human resource management: A conceptual and exploratory analysis from a paradox perspective. Heidelberg: Physica-Verlag.
O'Connell, M. A., & Medical Group Management Association. (2006). Human resource management. Englewood, CO: Medical Group Management Association.
Reiss, M. (2012). Change management: A balanced and blended approach. Norderstedt: Books on Demand.
Sims, R. R. (2007). Human resource management: Contemporary issues, challenges, and opportunities. Charlotte, N.C.: IAP-Information Age Pub.
Trompenaars, F., & Coebergh, P. H. (2014). 100+ Management Models: How to understand and apply the world's most powerful business tools. Oxford: Infinite Ideas.
Wilczek, T. (2008). The "Classical Model" for practicing Human Resource Management: ... or is there a need for an integrated approach including specialized human resource strategies? Munchen: GRIN Verlag.
Request Removal
If you are the original author of this essay and no longer wish to have it published on the customtermpaperwriting.org website, please click below to request its removal: