B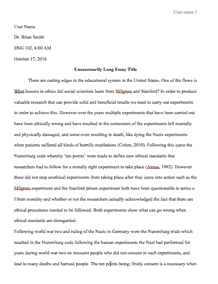 University/College: 
Wesleyan University
This essay has been submitted by a student. This is not an example of the work written by our professional essay writers.
Special education and Bilingual education has tremendously affected the school system in the United States of America. They have both encounters, fighting for adequate education within the school system. This research is to enhance an understanding of how special education and bilingual education is perceived in the public-school systems. The research will touch base on how Special Education and Bilingual Education have influenced students. This topic is of importance because it will provide a full understanding of the various factors special education
and bilingual students faced including my own experiences.
As a child, I took speech therapy services all the way to middle school. I would say that was one of the most challenging times for me, as a student in second grade. I never wanted to interact with my classmates; it was not a lack of social skills, as I always have enjoyed conversations. It was me being frightened of being laugh at, for my stuttering speech disorder. I felt embarrassed about it and thought once other students realized they wouldn't want to be my friend. I remember Ms. Young was my speech therapist; She a knew about my concerns and how I was struggling to overcome it. She will give me different tips in our sessions, tips I started incorporating not only in our sessions but at home.
I started reading books out loud in my room; the mirror became my best friend. I would repeat words and talk in front of the mirror daily, yes, the mirror is a speech therapy tool that works. I started making friends even though I still stutter; I didn't mind if they laugh or would question my talking no more. I had improved so much I knew if I kept practicing it will be gone. During years I kept with me all the helpful tips I had gained from Ms. Young, once your started 7th grade I no longer needed speech services. At such a young age I was focused, I learned that you cannot overcome situations one day to another; it takes time, practice and patience. Although my speech impediment still haunts me, I may not stutter anymore, but I still can't pronounce words perfectly. So, every day for me it's a work in progress, I do have to say personally, and professionally it does not affect me at all. I have come a long way in improving my speech impediment; I have no shame in it. I do doubt myself at times when it comes to presentations in class, but I still accomplished the task.
Aside from having a speech impediment, I also learned English as a second language. I
was in bilingual class since kindergarten to sixth grade. I encounter teachers having a wrong misconception, misconception that I think is wrong, they believed Latinos to be specific that learned English automatically have an accent or can't pronounce words. It disrupts me to hear individuals especially teachers tell me "it's okay, you can't pronounce that word because you are not a native English speaker." I had to reevaluate my entire family and friends that learned English as a second language one day. That's when I realize pronunciation of words and having an accent doesn't go hand in hand at times. In my re-evaluation, I noticed you could have an accent but perfectly pronounce the words, others didn't have an accent and pronounce English words perfectly.
There are many children in our society going thru situations like mine. They are surrounded with individuals who lack understanding for students with disabilities and bilingual students
struggles on grasping a new language, while criticizing on such things like pronunciations.
Unfortunately, many students lack from having a great support system, many are influenced by the negative comments, not knowing that they can overcome or learn their ways to their disability or language. The society that we live in can be very cruel; you can be an amazing person, student, writer or accountant and be shrink as a human being for having a disability or not being proficient in the English language.
Bilingual language refers to using more than one language to portray the same thing, with one dominant language and a secondary language. The United States has embarked on the bilingual education system to helping students with dominant language to help foster identity and culture among the students, as a continuous process. Bilingual language dates back to Polish immigrants in 1619 when they migrated to the US and their services were needed due to unique skills and talents that were required in the country, leading to bilingual schools being established for English and Polish for them to get the rights of Englishmen (Baca & Cervantes, 1991).
Special Education refers to education administered to the less privileged within the society through acts such as a disability that may require students to require special attention. In the United States, Public Law 94-142 gives the student with disabilities the opportunity to be treated fairly as per the federal laws. 1n 1975, the US Congress passed an Act called the Education for All Handicapped Children Act (EAHCA) which protects children with a disability against any form of discrimination. The Act also gazettes that the federal government to allocate resources to such institutions thus enhancing the quality of education to students with special needs. Using the bilingual language, most teachers can communicate to the students with special needs, as well as relay the feedback to other ordinary people (Artiles & Ortiz, 2002). Through this bilingual language, knowledge and empowerment are being passed through.
Obstacles
Racism has often been portrayed among English speaking natives. When English is considered to be the first language, then other languages at times face racism and xenophobia. This causes disharmony and creates bad blood among Americans where other races are viewed as lesser beings. The category of Bilingual education as for those with limited English proficiency has seen it encounter several challenges (Baca & Cervantes, 1991). Such problems may include students having poor methodologies which cannot meet the minimum standards within the country. Students from outside the US have more of the resources channeled to equip them, which the resources are deemed to be limited.
Students Obstacles
It is often presumed that students with limited language proficiency in the US perform poorly due to the language gap. Since English is not the primary language, it has a direct relationship to a students performance. As such, students failure is linked to the learning disability which means that if students do not understand the language in which a subject is being taught and examined through the same secondary language, then the probability of success is often seen to be minimal.
Separation of students as with special needs has often led to students repeating their classes instead of transitioning to the next grade or level. This affects with the psychological well-being as the peers may view them as a lesser being. Comprehension is another challenge that students with special needs and bilingual language face (Garcia&Lin, 2017). The ability to understand at a former stage is often hard given that molding of students at initial stages of childs development is easy. Thus, the students with more than one special need may require more attention which may be limited based on the student to teacher ratio within the schools. Culture shock is another problem that students with bilingual language have often faced (Baca & Cervantes, 1991). In the process of learning a new language, the students are often met with the challenge of learning new culture which takes time, mostly if they are international students.
Positive and negative effects bilingual students encounter in class settings
Positive effects
Bilingual students get into interaction with students from different cultures and language groups. The world is increasingly getting into a global village with employees often expected to understand the different cultures and language groups. Bilingualism in the learning environment enables students from the English, Spanish, Mandarin and American cultures getting into interaction with each other, thus, allowing them to have the ease of learning new habits. Another decisive encounter is the ability of students to learn a second language, thus, creating room for them to learn a third language quickly (Bialystok, 2016).
Negative effect
The adverse effect is the difficulty in the assimilation of international students into the culture of the natives of the country of operation. The other negative effect is the hindrance in the education process since a student may spend a relatively long time learning a new language instead of developing his or her skills within the school set up. The third negative effect is the inadequately qualified teachers who possess the necessary competencies in the bilingual education and learning processes. Many teachers are often engaged in the teaching of the subject within their specialty and often dont have adequate time to teach a second language (Genesee, Paradis& Crago, 2004).
How the students are portrayed
The bilingual students are often characterized as having higher cognitive capabilities compared to that of the monolingual students. The bilingual students are sound knowledge of cross-cultural communication, have the understanding of different cultures, and can live in much ease with other from diverse cultures. The work is currently moving in the direction of bilingual and multilingual learning that would ensure that learners get their quality education within a multicultural context (Paradis, Genesee & Crago, 2011). Additionally, the bilingual students are portrayed as having a preference for the second language that they are being taught and tend to ignore their home language. The training that the bilingual students face is, thus, more advanced than that of the monolingual students, which portray them as culturally sensitive students.
Teacher and Administration Decisions Based on Students Being in These Class Settings
The administrator decisions are based on the need to enhance the quality of training for teachers to strengthen the process of multilingual learning within the classroom setting. The administrators also need to decide on resource use in the classroom to ensure that there are adequate learning aids that are provided to the students to facilitate their learning within the classroom context. Education superintendents, school principals, and heads of a school district need to ensure that they have measures of retaining the bilingual teachers within the classroom to facilitate the learning process.
The teacher decisions are based on the assessment of the learning needs that the students may have to enhance the process of learning. Teachers need to ensure that they offer educational quality that is contextualized to the needs of the children within the classroom settings and terminating the adverse effects that the students may tend to develop in the course of learning (Cline & Frederickson, 1996). Rolling out the bilingual education process can only be rolled out where there a commitment of the teachers through undergoing proper training and having the willingness to work with the bilingual students.
In conclusion, it is apparent in the essay that though Bilingual and special education is important, the implementations face many challenges. For example, teachers have negative attitudes towards teaching students from other cultures. The students with special abilities face criticism from fellow students because of their inability to speak fluent English language. Many foreign students in the United States face challenges of wrong teacher misconceptions. As an inter...
Request Removal
If you are the original author of this essay and no longer wish to have it published on the customtermpaperwriting.org website, please click below to request its removal: