B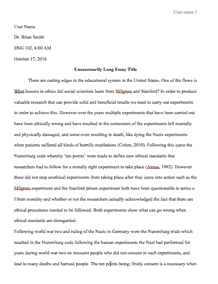 University/College: 
Wesleyan University
This essay has been submitted by a student. This is not an example of the work written by our professional essay writers.
Hispanic Americans can trace their origin from the Latin America and Spain. The term Hispanic is Spanish and is used to refer to people of Latin origin who stay within the United States of America (USA). When it comes to mental health prevalence, Latinos are no different since they are affected just like the rest of the Americans (Ramirez, 2017). The most frequent mental disorders common to Hispanic Americans include alcoholism, Posttraumatic disorder (PTSD), major depression and anxiety disorder. In addition, high school girls record the highest rates as it concerns suicide attempts. The 2015 General Surgeon report shows that Latinos are equally susceptible to mental issues just as the rest of the population; disparities are however faced in accessing treatment for both parties (Ramirez, 2017). This difference places them at a higher risk for severe conditions in mental health. As a community on its own, Hispanic and Latino Americans have a less likelihood of thinking to seek treatment at the emergence of mental illness. A 2014 Psychiatry report showed that less than 25% of Latinos with mental illness even talk to a doctor about it. Only about 10% share their cases with a specialist in pursuit of treatment (United States Census Bureau, 2014).
The Hispanic community rarely talks about mental conditions as there is minimal data about these illnesses; they are misinformed. Human beings need to be taught before they understand and this is the case with Hispanic Americans. Therefore, they do not seek treatment because they dont realize the symptoms that characterize mental illnesses (Ramirez, 2017). The lack of information has incremented the stigma linked to mental illnesses too. Again, being a private community, most individuals in the Hispanic community rarely talk about what affects them at a personal level (Katiria & Cruess, 2014). The Psychiatry report in 2014 shows that Latinos have a negative attitude towards mental care; this explains the low access rates posed by their communities to mental care.
References.
Katiria Perez, G., & Cruess, D. (2014). The impact of familism on physical and mental health among Hispanics in the United States. Health Psychology Review, 8(1), 95-127.
Ramirez, M. (2017). Psychology of the Americas: Mestizo perspectives on personality and mental health (Vol. 126). Elsevier.
United States Census Bureau. (2014). Quick facts. Retrieved from https://www.census.gov/quickfacts/table/PST120215/00
U.S. Department of Health and Human Services Office of Minority Mental Health. (2014). Mental health and African Americans. Retrieved from HYPERLINK "http://minorityhealth.hhs.gov/omh/browse.aspx?lvl=4&lvlid=24\\" http://minorityhealth.hhs.gov/omh/browse.aspx?lvl=4&lvlid=24\
Villatoro, A. P., Morales, E. S., & Mays, V. M. (2014). Family culture in mental health help-seeking and utilization in a nationally representative sample of Latinos in the United States: The NLAAS. American Journal of Orthopsychiatry, 84(4), 353.
Request Removal
If you are the original author of this essay and no longer wish to have it published on the customtermpaperwriting.org website, please click below to request its removal: