B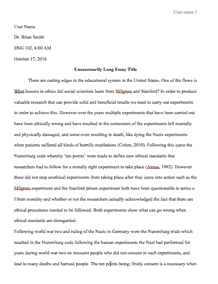 University/College: 
Carnegie Mellon University
This essay has been submitted by a student. This is not an example of the work written by our professional essay writers.
This article by Leslie Scism presents the ruling given by the federal jury in favor of policyholders who had filed a lawsuit against leeway life insurers for unlawfully increasing rates on old policies. The investment group claimed the insurance company used race-based data to increase its rates by fifty percent. The eight-person jury that delivered judgment in Los Angeles ordered the insurance company to give $5.6 million in compensation to the investment group. In their examination, the jury discovered the insurance company breached its insurance policy contract by failing to act in good faith to their members.
According to the author, the increase of insurance charges on old policies has become more frequent in the recent past as an attempt by life insurers to address nearly a ten year period of ultralow interest rates. ITM Twenty-First, an organization that manages policies for institutions and trustees, have confirmed this claim. They have indicated in their report that more than ten prominent insurers have hiked their prices. This increase has affected tens of thousands of people, and in some instance, the rates have been increased to as high as 200%.
Although the increase in insurance rates is allowed for many policies, the circumstances under which it is normally accepted vary based on the nature of the contract. According to the author, several policyholders have already open lawsuits against insurance companies because of unreasonable charges of their policies and their outcome is pending in different federal courts.
CFPB Official Sues Trump Administration Over Agency Leadership
This article by Yuka Hayashi is about Leadra English, an official who works at the Consumer Financial Protection Bureau who filed a lawsuit against the Trump administration for appointing Mick Mulvaney, a budget director to take over the control of the agency from the departing director Richard Cordray. According to English, the former director, Richard Cordray, appointed Mulvaney to lead the bureau by liaising with President Donald Trump, a move that she claimed to be unconstitutional.
The lawsuit was filed in the federal court, the District of Columbia immediately Mulvaney was appointed as an interim director. Many pundits believe this will trigger court interpretations on how leadership succession of the federal agency should be carried out. According to Yuka, this lawsuit will deepen the confrontation between the Obama-era leadership of the CFPB and the White House. Ms. English is considered a pro-Obama era official and her rise to take over the control of the agency did not go well with the current administration. Therefore, Mr. Cordray opted to appoint her as the deputy director of the bureau based on the provision in the Dodd-Frank financial law.
Ms. English, however, is seeking a temporary restraining order to block the appointment of Mr. Mulvaney as an interim director at CFPB. In the lawsuit, Ms. English is described as a legitimate person that should be appointed as the acting director of the agency. The author points this will not be an easy ride by Mr. Mulvaney as the litigation process is likely to terminate his appointment.
Investors Sue Ad Startup Outcome Health for Alleged Fraud
This article by Rolfe Winkler involves a lawsuit presented by Investors of Outcome Heath for alleged breach of contract and fraud by a popular Chicago advertising startup and its two founders, Rishi Shah and Shradha Agarwal. The investors claim that the firm intentionally provided inaccurate financial reports and data eight months ago before they invested about $ 500 million in the company.
In their lawsuit, the investors are claiming their money back. Also, they are seeking a legal order to freeze $ 225 million of the total money invested that had been put in a different account to pay the founders a dividend. They claim they are now holding securities that may not be of value.
The case that was filed in New York State Supreme Court cited last month article published in Wall Street Journal that reported how a section of Outcome staff gave false information to pharmaceuticals customers about their advertising services. The staff misled the customers that the company was valued at $ 5.5 billion hence classified itself as the most valuable U.S. startups.
In their defense, the attorney representing Outcome, Sanford Michelman, pointed there is no merit to claims presented by the investors. According to him, this is merely a ploy of misusing the courts only to enrich the investors at the expense of the company. Sanford further stated through a written statement that funds the investors are claiming are already earmarked to repay lenders and to fund operational activities of the company, and therefore the equity investors are conducting themselves inappropriately by putting themselves in front of the company best interests.
New Law Aims to Help Ex-Convicts Move On
This article by Thomas MacMillan gives details of a new law that is aimed at allowing New York residents to have up to two convictions for nonviolent offenses sealed. The law is intended to abolish some limitations that may prevent some people with nonviolent criminal records from accessing housing, financial aid or lucrative landing jobs.
According to Kate Wagner-Goldstein, an attorney at the Legal Action Center, the new law if accepted will give many people an opportunity to overcome the stigma that often results from a criminal conviction. Once the records are sealed, employer or landlords would not be able to access them. However, it will be made available to child protective services and law enforcement agencies for consideration in future criminal cases.
The advocates supporting the enactment of this new law hope it will become successful and will not flop like a similar law that was passed in 2009. But as reflected by increasing number of states, that now stands at 20, that have enacted laws expunging criminal records offers substantial evidence that the new law might hold, said Judy Whiting, general counsel for the Community Service Society. For example, in 2015, former President Barack Obama gave a directive that required all federal agencies to stop asking jobs applicants questions about their criminal backgrounds.
According to Alan Rosenthal, a former director at the Center for Community Alternatives, the new law may not be implemented successfully if the mistakes that blunted 2009 law from taking effect are not taken into consideration.
But as revealed by Joseph Lentol, a State Assembly member who sponsored both laws, the new law will take effect successfully because it has a wider scope.
Supreme Court Debates a Patent Case That Is Splitting Corporate America
This article by Brent Kendall describes a patent case filed at the Supreme Court that pits biotechnology and pharmaceutical firms against tech titans like Apple and Google. The case has elicited sharp divisions in corporate America.
The case originates from a process that was initiated by Congress in 2011 for challenging the validity of patents. This process was an attempt to limit the rising cases of patents where some firms were sued for allegedly infringing on the patents of others. Instead of resolving these issues in court, justices in the high court were contemplating how to introduce new policies at the U.S. Patent and Trademark Office in an attempt to establish a cheaper and quicker process for disputing the validity of patents in Patent Office. Many believed the 2011 law was prone to several weak patents in the system that resulted in excessive patent-infringement litigation.
Many firms implicated with patent infringement often appeal the decision passed by Patent Office in courts. This has led to the filing of a high number of cases, which is approximated to be more than 7000 currently filed with the Patent Office for processing and review. According to patent owners, this process is unfair as they are not given time to argue their case in court before a government agency cancels their valuable rights.
Advocates in support of shifting the resolution of patents cases to the court system from Patent Office believe the courts are an appropriate forum to resolve and address any rising patent validity disputes between private parties. However, there is no clear-cut consensus as to how patent issues should be resolved.
Supreme Court to Consider Public Worker Union Dues
This article by Jess Bravin describes a case involving a contentious issue over which the Supreme Court intends to revisit after it failed to be resolved last year when Justice Antonin Scalia died. A group that is against 1977 Supreme Court precedent, which requires workers to pay for collective bargaining costs to employee unions, filed test cases seeking to overturn this precedent.
According to the group, employees in the public sector just like their counterparts in the private sector should not be compelled to fund union political activities, but instead, it should be left optional for them to decide. Also, the group claim employees should be allowed to request refunds of dues they have used to promote unions' causes.
However, in a quick reply, the union argued that making payment of dues voluntary would only serve to foster the interest of workers who intend to enjoy the services of the union whose cost they do not pay but shift it onto their colleagues willing to contribute to the Union.
The conservative groups, who filed the case through their lawyer, Mark Mix, target to free more than five million employees in the public sector including police officers, firefighters, teachers and other workers from the undue exploitation of being compelled to join a union as a requirement for working for their government.
According to Lee Saunders, the President of American Federation of State, County, and Municipal Employees, the case represents the undue use of power and influence by corporations to exploit workers and manipulate the rules of the economy in their favor. Unlike last year January 2016 when Justices were divided four against four on the case that resulted in no change this year, the Supreme Court is expected to make a decision.
Supreme Court to Consider Search Warrant Power in Microsoft Email Case
This article by Brent Kendall describes the concerns raised by companies that U.S. search warrants usually do not access stored data outside the domestic borders. On October a U.S. Supreme Court accepted to decide whether email providers should agree to disclose customer information if they are stored outside the United States. The litigation marks a recent confrontation between the government and technology companies over the need to access private information.
The legal tussle which mainly involves the Microsoft Corp. and the federal government represents a major issue that the law enforcement organs have grappled with for long over the digital information of their customers. The determination of this ruling is likely to be affected by the high court emphasis of exclusive respect of public safety and privacy rights in the digital age.
This case came at the time when justices were getting ready to hear a different case but related in its scope on whether authorities require a search warrant for information indicating the location of cellphone users.
In an application involving the email issue in 2013, the government requested the court to compel the Microsoft Inc. to accept a search warrant over email information for a customer who was accused of using an account to carry out criminal drug activity. Microsoft only agreed to hand over email data that were stored in its facilities in the U.S. However they did not accept to give actual information because they claim it was store...
Request Removal
If you are the original author of this essay and no longer wish to have it published on the customtermpaperwriting.org website, please click below to request its removal: