B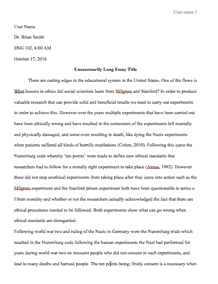 University/College: 
Middlebury College
This essay has been submitted by a student. This is not an example of the work written by our professional essay writers.
Divorce is now becoming common in our society, and as a result, more and more children are being affected. It is estimated that a lot of children around the world experience family disruption yearly, due to increasing divorce rates. The parental divorce often poses great risks for children, since when this happens children are often left frustrated and traumatized. However, a recent study shows that not all children who experience divorce issues in their families respond the same. Some of them will be affected deeply, and some will not be affected that much. Several components can promote childrens resilience, the most notable components that affect childrens well-being during and after their parents divorce are mostly within their parents control.
The significance of parents skills and roles in assisting their kids to cope with the separation cannot be overemphasized since it is their moral responsibility to prevent and avoid any adverse effects of divorce which may likely affect their children. The effects of divorce on children is clearly documented. A lot of children react to their parents separation with painful emotions such as confusion, sadness, misconceptions, worry, loyalty conflicts, grief, and fear of abandonment. Nearly all children have a share of universal worry. However, their reactions will depend on their ages. Also, some kids of divorced families have long-term character difficulties such as low self-esteem, depression, acting out and problems with intimate relationships. Kids with divorcing or divorced parents always tend to have a sense of abandonment, because their parents are preoccupied with their own economic, psychological and social problems that they forget about their children.
In a divorce scenario, one parent is given the custody of the child, and the other parent is referred as the nonresidential parent. Children who maintain close relationships with their nonresidential parents are always psychologically healthy, and they are often affected less by the divorce. The nonresidential parents who support their kids socially and economically often tend to spend a lot of time with their children. Divorce does not have to be bad; the situation can be improved by ensuring that there is no bad blood between the two parents. This experience is always complex because it involves two different parties.
Due to divorce, many children tend to exhibit many psychological and emotional traumas. At times divorce devastates kids and sets up the platform for a lifetime of emotional difficulties. If you compare the attitudes and the behaviors of children who are under the guidance of their children and those kids whose parents have divorced, you will find out that the process of divorce causes the kids to struggle through the emotional pain and problems of their parents separation. Divorce comes with a lot of hardships and difficulties both on the parent side and on the children part. Some of these difficulties include; changes in residence and economic hardships. Divorce directly or indirectly affects parents, children and also the community.
Ending a marriage is a long and complex procedure which affects the whole family, including the kids. There are several steps that always lead to divorce that is from the emotional divorce all the way to legal and economic divorce. The emotional divorce phase implies the period in which negative feelings like hatred and anger is taking over the beautiful feelings like affection and love while the legal divorce means the certification by the authorities to declare that the couple is no longer legally married. On the other hand, economic divorce phase requires the duo to divide their valuables and properties they acquired during the marriage equally. Children often experience a lot of behavioral and emotional distress in the process of adapting to life after divorce. Kids particularly the preschoolers will have the feeling of guilt, this usually occurs when they think that they are the reason for the separation. Parents are role models to their children; divorce causes these children to miss out the role of their parents in their lives that is giving a helping hand and a shoulder to lean on. It is believed that kids of divorce will often have a negative perspective on marriage and they will always lack confidence in the marital trust. With this mentality, most of them are bound to have unstable marriages since they will always lack trust on their spouses. They will also have little or no knowledge of how sustainable marriage works since they had not experienced a normal marriage in close up.
Children require support mechanisms. They thrive on the stability and the structure offered by their parents, providing them with the security of predictability and certainty. Parents should always be prepared for how their kids may react to separation. Children react differently depending on their gender and age. Conflicts of loyalty may also come into consideration, especially if the separation is full of conflict. Due to this children may feel obligated to choose a side and this might turn out to be tremendously traumatic for them. In conclusion, divorces are hard for everyone involved, but the ones with resentment and full of anger can cause more harm to the children more than anything. Divorce brings adverse effects on kids psychologically, financially and emotionally and the effects are long term.
References
CHAPTER EIGHT. When Forever Is No More: Divorce and Child Support. (2003). An Economic Analysis of the Family. doi:10.1515/9781400880102-009
Request Removal
If you are the original author of this essay and no longer wish to have it published on the customtermpaperwriting.org website, please click below to request its removal: