B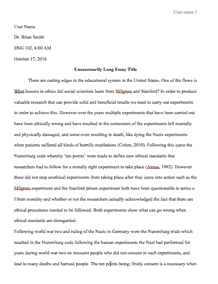 University/College: 
Sewanee University of the South
Type of paper: 
Dissertation abstract
This essay has been submitted by a student. This is not an example of the work written by our professional essay writers.
Digiteach is a Non-Government Organization committed to providing quality mentor partnerships for its registered teacher participants to enable them to engage in quality teaching and learning that provides to their students a 21st -century digital technologies curriculum. The organization nurtures an environment where participants can develop skills and values that will enable them to participate efficiently and effectively in school systems that support digital learners, who are believed to ultimately shape, change and influence how emerging information systems and practices are applied to meet current and future needs.
VISION
Digiteach is committed to the outlined core responsibilities:
Providing quality teaching and learning for the teachers so that they can propagate this knowledge to their students.
Building teacher capacity for all the participants.
To deliver the new digital technologies curriculum efficiently so as to equip the teachers with the latest development in technology
The NGO caters to all Victorian primary and secondary schools ranging from public, private, Catholic, and independent schools.
MISSION
Creating digital solutions through outstanding training products.
Fostering mentor partnerships.
Creating Teacher App Google Plus community for collaboration, progress learning maps, and evaluation.
Establishing individual teachers, school leader leadership teams.
Delivery of practical and integrated digital technology curriculum to the traditionally trained teachers who require upgrading of their skills.
STAKEHOLDERS
Digiteach organizes effective, equitable and sustainable partnerships with the following bodies:
Government education departments
Catholic education office
Local councils and shires
Community organizations such as Rotary, Bendigo Bank, and school networks.
Private businesses such as small local companies, Information Technology companies, large private education businesses such as the Australian Curriculum Assessment and Reporting Authority (ACARA), and Google Apps for education.
Educational institutes such as the Victorian based universities, TAFE institutions and registered training organizations (RTOs).
Non- Governmental Organizations (NGOs)
Non-Profit Organizations (NPOs)
Teacher associations
Student clubs, and
Financial institutions such as the World Bank.
GOALS
Digiteach values its goals as the key drivers of success. They are as follows:
To be recognized for excellence in the delivery of authentic training and mentor services in Victoria.
To create partnerships and build relationships with a broad range of private, government, business, and community organizations.
To prepare simple and clear training programs that prepare the currently registered teachers to implement the requirements of the Australian Digital Technologies Curriculum.
To nurture confident teachers who can adapt and broaden their knowledge and combine it with pedagogical practices to empower their students to be creators of technology.
To be innovative, flexible and progressive offering learning on a continuous basis.
To be aware of the need to evaluate the effectiveness of partnerships to monitor progress for the maximum achievement of success.
To provide continuous support to schools through continued visits and engagements in progress map learning modules through the use of a Google Plus community.
To utilize the support of the partnering universities in offering a diploma or graduate certificate to prepare teachers for the detailed knowledge they must impart to their students who are entering a globalized digital society.
SWOT ANALYSIS
Strengths
Digiteach is a demand based product especially in this era of globalized digital migration.
The aim is to re-engage teachers to teach with a focus on the needs of the 21st-century learner. This means that the teaching services offered are of the highest quality and in line with the current trends in the digital world.
Weaknesses
Insufficient funds. Digiteach is an NGO and relies on donor funding.
Teachers are ingrained in their traditional skill set, and this poses a challenge on how to make this an attractive proposition.
Teachers do not have enough time to participate in the online app activities such as the Google app communities, intended to widen their digital knowledge. The challenge is how to change their mindset to increase recognition of the importance of online participation.
After the training, not every teacher will engage in professional development as a continuous exercise.
Opportunities
Feedback on the new Australian digital curriculum must be reported on in the year 2017. This will act as a guide to Digiteach on areas that need to be emphasized.
There are prospects of working with TAFE institutions as well as universities. These partnerships will strengthen and broaden the scope of possible achievements.
There is potential for approaching community organizations such as Rotary and Bendigo Bank for funding.
There is a growing demand for Digiteach in remote and indigenous communities of Australia.
Threats
The biggest threat is that larger and more resourceful companies may have similar upcoming products and services, and a wider outreach than Digiteach.
Opportunities for Building Partnerships
Open opportunities for Digiteach on forming partnerships are as follows;
Increases recognition and accreditation
Broadens capacity development for academics and students in general
They create opportunities for student placements, workshops, excursions, and field study.
Increases community and parents engagement.
Digiteach has a chance to be promoted widely.
Input for curriculum development comes from many sources including private companies and outside sources.
Creates a platform for sharing experiences and lessons.
The risk is shared among the partners.
Digiteach can increase its income generation through providing courses at universities and selling apps.
Digiteach benefits from funding from these partners.
ORGANIZATIONAL STRATEGY FOR PARTNERSHIP
The procedure will include several phases namely preparation, drawing up a contract, establishing working programs, implementation, and monitoring and evaluation on an ongoing basis.
Preparation
This will entail identifying potential partners and establishing clear roles and functions for each.
These functions should be regularly reviewed to determine whether there is a need for changes.
Each partnership should have clarifications on its obligations, responsibilities, and restrictions.
The interests of each partnership should be carefully balanced with its contributions.
Digiteach should maximize the strengths of the different partners.
A stable management structure should be put in place to oversee the functioning of the partnerships.
To strengthen the partnerships, the organization should consider externalizing the management function.
Contractual conclusion
This phase involves establishing contracts, Memorandum of Understanding, or Terms of Reference with each partner. The partners should share their strategies and implement their coordinated working programs for the period determined by the contracts.
Establishing working programmes
Working programs will involve developing long term strategies which outline the interests and targets of all partners. It also includes activities to be conducted by each partnership, the overriding problems and the possible measures that will contribute to the overall improvement of the partnerships.
Implementation
There is a need for regular contact between the partners and Digiteach to ensure proper coordination of the implementation process. The working program needs to be extended and supplemented with new measures, and in other cases, it will require testing of new approaches. The public relations sector should inform the wider audience of the targets, activities, and measures of the partnership.
Monitoring and Evaluation
This is the last phase, and it involves comprehensively assessing the partnerships success, determine the improvements that need to be made, and adapting further planning. Evaluation of the progress should be done periodically, and reports published to exhibit the added value of the partnerships.
COMMUNICATION PLAN
This involves both the internal and external communication means.
Internal communication
This will employ means such as terms of reference, holding meetings and workshops, sending emails, making conference calls, publishing of newsletters and regular reports on the progress of the partnerships and its successes.
External communication
This communication will require designation of a communications or press officer
Use of publicity materials such as newsletters and annual reports in various formats, both paper-based and in the web.
Holding conferences and seminars which involve other practitioners and policy makers with the purpose of disseminating information about the partnerships work and successes.
Utilizing media coverage.
PARTNERSHIP FORMING STRATEGIES
The following procedures will be used in approaching potential partners:
Approach schools and universities requesting for testing of Digiteach with students and teachers.
Record the whole testing phase and the outcome.
Once Digiteachs reputation has been built as a result of previous advertising, approach potential business partners.
GUIDELINES TO FORMING PARTNERSHIPS
Present Digiteach to the management boards of potential partners and highlight its benefits and selling points.
Showcase outcomes of previous tests in schools to show Digiteachs potential in reaching a broad audience.
Conclude the partnership proposal by expressing willingness for partnership.
MARKETING PLAN
Develop an interactive booklet as well as a smartphone application explaining the idea of Digiteach.
Advertise on newspapers and flyers in universities.
PLAN FOR SUSTAINABLE PARTNERSHIP
Keeping a united vision through both official and non-official communication.
Establish more online links, post questions, and answers, and share new knowledge especially on technology and teaching expertise.
Develop online courses and workshops
Conduct onsite visitations to corporate companies
Seeking to understand teachers personalities which can influence how they use technology tools in their teaching.
References
(c) Australian Curriculum, Assessment and Reporting Authority (ACARA). (2010). Australian Curriculum. Technologies Rationale. Retrieved from http://www.australiancurriculum.edu.au/technologies/digital-technologies/rationale(c)
Australian Curriculum, Assessment and Reporting Authority (ACARA). (2010). Australian Curriculum. Technologies Introduction. Retrieved from http://www.australiancurriculum.edu.au/technologies/introduction
Bryan, Julia, & Henry, Lynette. (2012). A Model for Building School-Family-Community Partnerships: Principles and Process. Journal of Counseling & Development, 90(4), 408-420.
British Council. Connecting Classroom. Toolkit: How to Build Sustainable Partnerships. Retrieved from https://schoolsonline.britishcouncil.org/sites/so/files/files/Sustainability%20Toolkit.pdf.
Lemon, N., & Weller, J. (2015). Partnerships with Cultural Organisations: A Case for Partnerships Developed by Teacher Educators for Teacher Education. Australian Journal of Education, 40 (12). Retrieved from http://ro.ecu.edu.au/cgi/viewcontent.cgi?article=2691&context=ajte.
OECD LEED. (2006). Successful partnerships: a guide. OECD LEED forum on partnerships and local governance , 136. Retrieved from http://www.oecd.org/cfe/leed/36279186.pdf
Request Removal
If you are the original author of this essay and no longer wish to have it published on the customtermpaperwriting.org website, please click below to request its removal: