B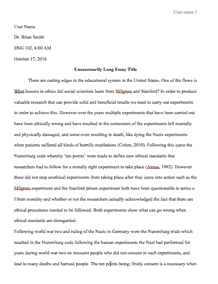 University/College: 
George Washington University
Type of paper: 
Course work
This essay has been submitted by a student. This is not an example of the work written by our professional essay writers.
Caregiver burden they are demands and responsibilities which can be either emotional, financial or physical that are faced by family members, friends who are involved in taking care of an individual illness outside the healthcare system. The main purpose is to analyze caregiver burden concept which critical attributes include peoples perception, the dynamic change involved, and phenomena in all multidimensional (Alzheimers Association,2013) The reforms in healthcare which aimed at reducing the cost led to patient discharge from hospital which lives the option of caregiving at home. The burden which is associated with caregiving leads to problems in care receiver, health care system, and caregiver who are mostly the family members.
Aims of the concept.
The main aim of the concept is to examine the level of burden which is perceived by the families which have to care for their relatives at home. In addition, to carefully define the burden with its attributes among the caregiver and nursing professions. To provide a clear concept which can be understood and to encourage communication to the caregivers.
Uses of the concept
This concept has been used in literature where it is described as demands and responsibilities of the caregiver. They are the stress that someone faces when caring for people with certain diseases like Dementia. The concept is stilled used in academics and context research where it still means the hardship the caregivers face when taking care of the patients (Llanque, Savage, Rosenburg & casert, 2016). This concept can be described as a global concept because in almost every nation there are patients who are being given care at home. Though this concept is most common in a clinical nursing arena because they are the ones who are responsible for giving instructions and directions on how to handle the patient at home.
The burden has been mostly acknowledged by those people who have dedicated their career life in studying the concept. They describe the caregiver burden as stress which caregivers experience while taking home care of the chronically ill friends or family members. This concept is mainly used by family members or friends who take care of the ill patients. They are involved with their day to day activities which include work where they talk their situations with their co-workers. Caregivers tend to take off time at work to go home to look after their patients and sometimes they have to attend work at late and their main reason is that they have a burden to give care at home (Baines, 1984) . The concept of caregiver burden in literature is mainly used in the dimension of stress which can be physical or psychosocial. The stress has been used to describe the burdens faced by a caregiver as objective and subjective.
Defining attributes of the concept
There are defining attributes which are associated with caregiver burden and the most common with the people is stress. Stress is accompanied by many factors which are anxiety and depression an example is people taking care of a patient with dementia. Depression and anxiety prevalence with people giving care to dementia sickness is high, -23%-85% of people are suffering from depression while16%-45% have a problem with anxiety (Katie et al., n.d). Stress is mainly caused because of responsibilities which are not equally distributed as a result of taking care of a patient with prolonged impairment. Another attribute is that when taking care of a patient with chronic illness it results in fatigue to the caregiver as well as poor physical and emotional health. Lack of support in the provision of daily needs of care receiver can make a caregiver develop over a period of time because of the high cost which is associated with giving home care. Social embarrassing problems may be a problem with caregivers which can be dropping out of school, resignation from work, and low motivation.
Identifying the model case
Parents especially mothers have an impact on dictating how their families would divvy their work and when they are not honored because children may have a different opinion they become grunted (Jacobs, n.d).An old grandmother of 80 years old expectations is that her daughter would always be there for her when she needed her. Her daughter who now has a home lives some minutes away and has a full-time job together with teenagers to chauffeur. Despite that, the grandmother lives in a close by a pitch with two sons and daughters-in-laws she prefers the company of her daughter. Her daughter visits most of the time but she is faced with guilt and feels peeved by her mothers who stares at her coldly. Her daughter now feels like she has to quit her job in order to stay with her mother. The daughter frustrations are seen when talking to her brother about the caregiving plan which she uses and she thinks it is the most practical.
Identify borderline
A caregiver who is a man provides care for her wife who suffered a stroke and she is also hemiplegic. He wakes up very early in the morning prepares the kids for school, makes breakfast ready for kids and the wife helps his wife with personal care and leaves a ready for her wife to eat before he goes to work. After work, he doesnt have time to hang out with friends because he goes home to prepare dinner and assist the kids with a school assignment. At the end of the day, he feels physically and mentally tied because he still has to manage finances at home. In spite of all this, he doesnt feel any tension or fatigued because he is happy that his children have a mother.
Related case
A young student who is a caregiver has been given the responsibility of taking care of his small sister, who needs help with medication, and toileting after he comes from school. The sister has a problem with short memory and thus he needs a lot of his help. The caregiver has not been able to attend parties since he started giving care to his sister after school because his mother has to go to work. The caregiver is planning to go out one of the days when his mother is going to be off duty. Despite the challenges he faces together with the responsibility that he has to take care of, he feels his life has got a new meaning and enriched since he started giving care.
Contrary case
A mother who is a caregiver takes his son who is sick to a plush resort where they spend a weekend relaxing. They spend the week sunbathing, swimming, and having massages and tells him how he used to be when he was a baby. All worries and stress they felt are gone because of the great times they are having.
Invented case
A granddaughter who is taking care of her grandmother has to move away from home to her grandmother to give her care. This is a little off and it is stressing the grandchild because she has school work to do and wants to go out with friends. It stresses her at first but when she does this after some days she takes it as an opportunity to know her grandmother.
Illegitimate case
A caregiver who is a neighbor has to give care to his neighbor who is sick. She helps his friend by being sent to fetch grocery and shopping when he is out of food in the house. She takes this opportunity to be a good friend and also to show care and concern to the neighbor who cannot be able to do this by himself. This might make her tired because of carrying the goods around but it doesnt concern her in a negative way.
Antecedents and consequence
Antecedents
They are events and incidents that precede the caregiver stress and they include; the caregiver social life is constricted, caregiver also starts to have problems with the way he expresses his problem. When there is lack of informal and formal support the caregiver starts to have stress. The duration of caregiving also has an effect because the caregiver has to spend most of their time giving care to their patient.
Consequence
They are the opposite of antecedents and they occur as a result of the stress that the caregiver experience. The following are the consequences that are faced by the caregivers after facing the burden of caregiving. They are faced with a lot of depression, anxiety, and guilt if they cannot be able to give care as they are supposed to.
Defining empirical referents
They are classes that demonstrate an occurrence of a concept and they are very useful in developing an instrument. These instruments are the ones which have been used in measuring the stress of the caregivers. According to Kramer (1997), most of the women have been diagnosed with dementia and it is the men responsible to give care demand. That is a published instrument that measures stress experienced by men who are caregivers. Another instrument is the CBI which addresses and evaluates the stress experienced by a caregiver. It addresses the caregiving domains which are development, social and emotional stresses. Lastly, is Zarit interview which is an instrument that evaluated challenges which are being faced on daily basis by caregivers of elderly and the people with disabilities. Empirical referents which are mostly associated with the caregiver are stress, depression, and anxiety.
Conclusion
In conclusion, caregivers experience a lot of stress while giving care to their people. The experience stress which affects them emotionally, psychologically and even mentally. The caregivers spend most of their time in interacting with their care receivers (Reinhard, Bernis, Given & Petlick, 2008). This influences their personal and social life which has an effect on how they relate to other people. The caregivers experience a lot of depression, anxiety, and stress. This is because of the responsibility that accompanies them while taking care of their patient.
References:
Llanque, S, Savage, L, Rosenburg, N, & Caserta, M. (2016). Concept Analysis: Alzheimers Caregiver Stress. 51(1): 2131.
Jacobs, J., B. (n.d). Caregiving: When Aging Parents Caregiving Expectations Can't Be Met. Available from http://www.aarp.org/home-family/home-family-experts/caregiving-advice-barryjacobs.htm.
Katie, O., P, Rogers, M., M, Jennifer. T., . . . & Brian, A., L. (n.d). Health Research Board: Depression and anxiety in spousal dementia caregivers in Ireland: Prevalence and Predictors.
Kramer, J., K, (1997). Differential Predictors of Strain and Gain among Husbands Caring for Wives with Dementia. The Cerontological Society of America
Alzheimers Association. Alzheimers facts and figures. (2013). Available from http://www.alz.org/alzheimers_disease_facts_and_figures.asp
Reinhard, S., C, Given, B, Petlick, N., H, & Bemis, A. (2008). Supporting Family Caregivers in Providing Care. Available from https://www.ncbi.nlm.nih.gov/books/NBK2665/
Baines, E. (1984). Caregiver stress in the older adult. Journal of Community Health Nursing; 1 (4):257263. PubMed.
Request Removal
If you are the original author of this essay and no longer wish to have it published on the customtermpaperwriting.org website, please click below to request its removal: