B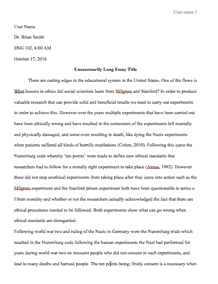 University/College: 
Middlebury College
Type of paper: 
Research paper
This essay has been submitted by a student. This is not an example of the work written by our professional essay writers.
There are many interesting facts about becoming a teacher such as; one gets to socialize with many students and learn different cultures, and it also facilitates an individual to grow professionally. Nevertheless, like every other career, there are downsides as well. In this paper, I will discuss the facts of being an early childhood teacher because I have a lot of interest in children and their growth and development.
Becoming a pre-school teacher in Tennessee, a teacher earns an average of $50,000 a year. In fact, many wish that they can learn because teaching a kindergarten, there is a lot of workloads. A teacher has to prepare lesson plans, listen to children complain and solve every matter, mark their exams and homework, ensure that every child had a conducive environment to study and most of all observe all the children since that is the period when children are developing. As a teacher, one has to detect any abnormal behavior in a child, know their unique capabilities and enable them to develop their talents.
An early childhood teacher must have minimum qualifications of Early Childhood Education diploma or provincially recognized equivalent. Be a registered member of the College of Early Childhood Educators of Tennessee. Have a valid Standard First Aid and Level C CPR (Marsh, 57). More so, they should not have any criminal records.
Tennessee is a state in the United States and is capital is Nashville. It is located in the Southeastern region in the U.S. There are many early childhood education schools in Tennessee. Many children are enrolled in those schools, and thus in a classroom, there is an average of twenty-five children to fifty children. Moreover, the teachers are not as many thus many schools have inadequate teachers. It prevents proper education in Tennessee since the children are not educated up to the standards.
There are very many benefits of becoming an early childhood teacher. They include:
It can Benefit the Teachers Family
Becoming an early childhood teacher enables a person to gain an in-depth knowledge of early cognitive, emotional and social development, valuable insights for raising your kids, or interacting with little nieces and nephews (Marsh, 55). Moreover, if a teacher has a child, the schools or daycare will allow the teacher to enroll his or her child at a reduced fee and thus saves him or her lots of money. Also, the teacher can spend more time with her child not only at home but also at schools and thus closely monitors his or her growth and development.
Opportunity for Professional Growth
As an early childhood teacher, one has an opportunity for growth. It is because one can pursue a subject he or she likes most and upgrade his or her intellectual capacity. Moreover, a higher education leads to a high salary (Holme, Anna, and William, 347). Thus, teachers can be motivated to increase their level of education to earn a lot of wages and to move to a higher management position. Many schools offer endless training opportunities through workshops and seminars, and this can be an opportunity for a teacher to further his or her studies and learn about the latest trends in education.
Facilitates a lot of Exercises
Being around young children, an individual has to stay active since they are very playful and jovial. An early childhood teacher does a lot of running, jumping, lifting, bending and laughing. It enables him or her to burn a lot of calories even if he or she is not enrolled in a particular workout program, therefore, living a happy and healthy life.
Boosts Creativity
An early childhood teacher needs to come up with materials that will increase a childs intellectual capacity as well as make learning fun. It requires a lot of creativity since a teacher needs to find ways to interact with a diverse group of children (Kauchak and Paul, 84). Moreover, a teacher needs to develop skills that will enhance a positive social interaction in the classroom as well as meet the learning goals and objectives. Being an early childhood teacher expounds his or her mind because he or she has to read different teaching materials that will guide him or her through teaching.
Long Flexible Hours
Since daycares and preschools often offer part-time and full-time positions, an early childhood educator can customize his or her work hours according to his or her individual goals and needs. It allows the teacher to come up with expensive business idea plans that will boost his or her income. For example, a teacher can open up her daycare which he or she will determine her working hours so as not to interrupt with the school's curriculum. Moreover, he or she can decide to work with a school's program that boosts a child's talent after school, and that will increase his or her salary.
Nevertheless, there are risks associated with early childhood education. They include:
Small Salaries and Wages
Many teachers are paid less in comparison to the amount of workload they do. Therefore, becoming a teacher, an individual has to risk being paid smaller salaries and wages and having to work a lot. Moreover, school district financial woes may equate to pay cuts, layoffs and a reduction of job benefits, such as healthcare and retirement, for many teachers (Phillips and Kevin, 117).Also, many schools have removed tenured teaching, and thus they have employed more teachers for very low salaries.
Lack of Parental Support
Many parents want their children to be handled in the right manner and to be disciplined without being scolded or spanked. However, many children are very stubborn, and thus a teacher has to scold or beat them to set their path straight. It is tough since parents are also making it hard for the teacher to instill discipline to their children. Once a child is scolded, he or she reports to his or her parent, and the parent sues the teacher without even listening to the teachers view. Therefore, becoming a teacher one is at risk of losing his or job because of stubborn parents and children.
Increasing Demand of Curriculum Requirements
The syllabus and curriculum change more often and a teacher has to be always updated. Moreover, as the curriculum changes, more requirements are needed, and it sometimes becomes a lot of task for a teacher. Therefore, becoming a teacher, one has to risk being overloaded by the increasing demands of curriculum requirements.
An Early Childhood Educator collaborates closely with all other members of the program team to provide nurturing care and education to young children in a group setting. Under the supervision of the Centre Director; the educator does this by the goals and curriculum plans for the center and the philosophy and policies of the agency and compliance with the Day Nurseries Act (Holme, Anna, and William, 349). He or she has different functions and responsibilities such as:
Participates fully and consistently as a reliable team member in caring for the children and in the overall operation of the program and center; maintains regular and open communication with program team members and all other co-workers (Phillips and Mindy, 387).
An early childhood teacher identifies and reacts to the needs of each child by using suitable teaching methods that enhance the development of each child and manages his or her behavior.
Plans the study timetable and encourages creativity by implementing a fun environment for learning.
Observes and records relevant information on each child's progress as required by the Centre practices (Phillips and Mindy, 393).
Supervises each child and ensures that there is a safe learning environment.
An early childhood teacher institutes and upholds consistent communication with parents
He or she attends and participates actively in all programs, parental or other meetings as required (Phillips and Kevin, 114).
Maintains a clean and safe environment for children to play by ensuring that toys are cleaned.
Becoming a teacher, there are many interesting facts such as managing a multicultural environment and a group of diverse children. It is interesting because a teacher learns various cultures. Moreover, a teacher can join many different clubs to help children develop and grow their talents (Kauchak and Paul, 81) also; a teacher can read widely and vastly thus increasing his or her knowledge. Consequently, a teacher increases his or her creativity through teaching a diverse group of students and coming up with ways to motivate them to keep interested in learning.
In conclusion, before deciding to become a teacher, one has to look at the benefits and the risks involved. He or she should weigh the advantages and disadvantages and determine whether he or she wants the job. Most teachers have a passion for teaching and thus want to share their love with the students. However, they should know the challenges involved and whether their passion exceeds the challenges.
Work Cited
Kauchak, Don, and Paul Eggen. Introduction to Teaching: Becoming a Professional. London:
United Kingdom: Pearson, 2016.
Phillips, Donna Kalmbach, and Kevin Carr. Becoming a Teacher through Action Research:
Process, Context, and Self-study. London, United Kingdom: Routledge, 2014.
Holme, Richard, Anna Robb, and William Berry. Becoming a Teacher Educatorthe
Motivational Factors. European Journal of Teacher Education 39.3 (2016): 340-354.
Phillips, Donna Kalmbach, and Mindy Legard Larson. Becoming a Teacher of Writing in
Elementary Classrooms. London, United Kingdom: Routledge, 2015.
Marsh, Colin. Becoming a Teacher. London, United Kingdom: Pearson Higher Education AU,
2010.
Request Removal
If you are the original author of this essay and no longer wish to have it published on the customtermpaperwriting.org website, please click below to request its removal: