B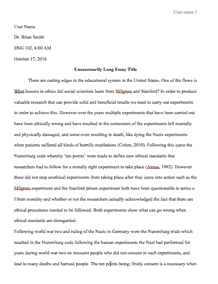 University/College: 
George Washington University
This essay has been submitted by a student. This is not an example of the work written by our professional essay writers.
Emotional disturbance refers to the inability of the students to learn that does not fall on intellectual, health or sensory factors of the individual. Emotionally disabled students are unable to build meaningful interpersonal relationships with peers and teachers which reduces their ability to gain from social learning. Further, emotionally disturbed students show inappropriate feelings or behavior under normal class environment. Different assistive technologies can be used to reduce emotional disturbance and promote learning for such students (Bouck & Flanagan, 2016).
High technology assistive technology device such as the arcade game which is available through the funmaths.com can be used to assist children with emotional disturbance to promote their participation in class. The arcade game is used by teachers to facilitate positive reinforcement amongst the students which promote the students ability to build on positive behaviors which can promote learning. The arcade game promotes students ability to reinforce positive behaviors amongst students with emotional disturbance (Ratri & Choi, 2017).
Teachers can use behavior chart which allows students to visually identify behavioral changes and their corresponding positive reactions which the students and teachers can emphasize to promote better learning and participation of the students in the class. The use of behavior chart can be reinforced using the point sheets which promotes positive reinforcements and are important in motivating students with emotional disturbance (Staubitz, 2017).
Thirdly, teachers can use the book of possibilities that allow the students to keep track of their goals and activities which is important in promoting better learning for the students with emotional disabilities. The book of possibilities helps the students with emotional disturbance to create learning goals which can promote learning stability (Ratri & Choi, 2017).
In conclusion, assistive technology can be used to promote the learning and concentration of students with emotional disabilities. High technology such as the arcade game can be used to reinforce better positive learning. On the other hand, low technologies such as the book of possibilities and the behavioral chart can be used in day to day learning support.
References
Bouck, E. C., & Flanagan, S. M. (2016). Exploring assistive technology and post-school outcomes for students with severe disabilities. Disability and Rehabilitation: Assistive Technology, 11(8), 645-652.
Staubitz, J. (2017). Effects of Progressive Delay Self-Control Training on Impulsive Choices of Elementary Students with EBD (Doctoral dissertation, Vanderbilt University).
Ratri, D., & Choi, Y. (2017, January). Children book app as emotional learning media. In Proceedings of the 11th International Conference on Ubiquitous Information Management and Communication (p. 72). ACM.
Request Removal
If you are the original author of this essay and no longer wish to have it published on the customtermpaperwriting.org website, please click below to request its removal: