B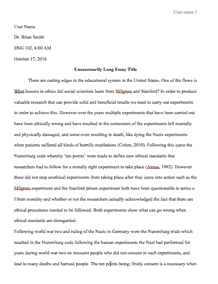 University/College: 
Harvey Mudd College
This essay has been submitted by a student. This is not an example of the work written by our professional essay writers.
Air New Zealand operates in a highly competitive airline industry in New Zealand. The nation has increasingly deregulated markets for commercial air services since the mid-1980s, and today has the most unprejudiced aviation policies in the world (Arblaster, 2014). In particular, the New Zealand government has renegotiated existing air service agreements (ASAs) with other nations and negotiated new ones to minimize regulatory hurdles to competition on international air routes to and from New Zealand and domestic routes within the country. According to Arblaster (2014), the liberalization of New Zealands ASA has attracted foreign airlines successfully to operate international routes to and from New Zealand, while competition on domestic routes remains low.
The sector has players that operate scheduled passenger flights to, from, and within New Zealand. Additionally, the industry comprises airlines that operate scheduled international and domestic airfreight services. In particular, the main products of the air industry in New Zealand include long-haul international flight services, domestic and regional flights, Trans-Tasman flights, and airfreight transport services (Rotherham, 2016). The air travel generates economic benefit to New Zealand. It contributes approximately NZD 11.8 billion to the countrys GDP, creates jobs, and generates tax revenues. Additionally, it produces essential benefits for the customers using the air transport service. Moreover, the connections developed between cities and markets portal an essential infrastructure asset that provides benefits through allowing foreign direct investment, specialization, business concentrations, and other spill-over effects on an economys productive capacity. For example, Sykes (2016) records that in 2015, approximately 355,904 Chinese tourists came to New Zealand, triple the number that visited in 2010, 122,000 visitors.
Notably, the airline sector has grown significantly over the past five years. For instance, in 2013, 17 foreign airlines operated on New Zealand international routes, availing approximately 60% of total global capacity, up from 50% in 2000. Its revenue is expected to increase by an annualized 3% over the next five years through 2017-18, to attain $5.9 billion ("Investor center | Air New Zealand Australia," 2017). Mainly, this includes the growth of 2.8% in the current year. The duration for liberalization has corresponded with significant growth in international travel volumes to and from New Zealand and reducing real international airfares, notwithstanding increasing actual fuel costs (Mcnicol, 2017). According toBergantino and Capozza (2015), the growth can be attributed to the weaker New Zealand dollar since mid-2014, which has encouraged tourists to travel to the country (Gani & Clemes, 2016)(Duval & Schiff, 2011). This move boosts the demand for profitable long-haul international flights. Similarly, the demand for trans-Tasman flights has remained robust over the past five years. Foreign airlines, for example, Singapore Airlines, Air Asia X, and Emirates are the main players in this industry, which expand the capacity on the trans-Tasman routes. Notably, the airline industry in New Zealand displays a high standard of market share cluster.
Consequently, the Hirschman-Herfindahl Index (HHI), a measure of the diversity of supply and intensity of competition in the industry, computed based on total inbound capacity to New Zealand by airline has been declining over time, although the share of the ability supplied by foreign airlines has been rising (Bergantino & Capozza, 2015). Notably, Freed (2016) and Dana (2011) assert that this is consistent with the entry of foreign carriers leading to an increase in competition on New Zealand domestic routes. Mainly, according to Mcnicol (2017), this continues to result in lower airfares, and enhancements in the non-price aspects on which airlines compete, for example, service quality and frequency.
Market Potential for Air New Zealand (NZ)
The largest player in the aviation industry in New Zealand is Air New Zealand, which accounts for 85.3% of total industry income in 2017-18. It avails air passenger and cargo transport services within New Zealand, and to and from Australia and Pacific Islands, Europe, Asia, and America ("Investor Center | Air New Zealand Australia," 2017). According to the airlines 2016 interim financial report, Air New Zealands earnings for the first six months of 2016 before taxation were $457 million, and increment of $260 million on the previous corresponding period (Rotherham, 2016). The net profit after taxation was $338 million, an increase of 154%. Similarly, the operating cash flow was $541 million, which was a substantial rise in the comparative six months ("Investor Center | Air New Zealand Australia," 2017). Air New Zealand attributes the momentum in revenue growth to strong operating earnings, complemented by the benefit of the lower fuel prices. In particular, according to Rotherham (2016), the growth during the period was driven by 17% rise in demand, which surpassed capacity growth across the network of 16%. Nevertheless, as forecasted based on the key capacity additions, the airlines overall yields decreased slightly by 1.1% while overall load aspects increased to 84.8%.
Based on the analysis of the aviation industry in New Zealand, and the most recent financial performance of Air New Zealand, the airline has a significant market potential to remain the strongest carrier in New Zealand, and even venture into new international markets (Yaday et al., 2013). Moreover, it boasts of economies of scale and efficiencies attained through growth as its fleet investments continue to deliver costs. Already, the company has a record of steps it has taken to open new routes (Zekiri, 2016). For example, in December 2015, it began flying to Buenos Aires and Houston from Auckland, two routes that were a crucial part of the Pacific Rim expansion strategy (Edmunds, 2015). These routes have generated notable enthusiasm among domestic and foreign passengers. For example, the rate of growth in tourism in the country places Air New Zealand in a good position to capitalize on the rising numbers of China, Japan, UK, U.S.A., and Australias middle class with a desire to see the world. Evidently, Air New Zealand has a significant market potential even in the international airline industry. Furthermore, as Sykes (2016) and Sun, Ryan and Pan (2015) record, it sees tremendous growth across all the China ports, namely Shanghai, Hong Kong and Beijing, which is essential for growth out of Southern China. It has better loads and good yields due to increased performance. Therefore, all it needs is to raise the awareness of New Zealand and to tap into an extensive market for tourists and the free, independent traveler market.
Air New Zealand Marketing Strategy
In 2009, Air New Zealand implemented a bold marketing strategy. The Nothing to Hide campaign and the Bare Essentials in-flight safety video featured employees wearing nothing but body-painted uniforms (Bergh, 2009). The advertisement underlined the airlines all-inclusive fares that except extra charges, for example, for bags and onboard refreshments, to bar the cheap ticket promotions by carrier rivals Pacific Blue and Jetstar. According to Bergh (2009), the campaign became the fastest-spreading advertisement video globally on YouTube and the most-viewed content from New Zealand with 10 million views. Additionally, the strategy was cheap since it cost less than 15% of a typical advertisement. Moreover, it was shot in just one day and was dropped after only ten weeks (Bergh, 2009).
The social media, mainly YouTube can be a powerful tool for creating an entitys brand and building customer loyalty allows a company to generate meaningful connections with its followers and enables those members to communicate directly with the enterprise (Klaus, 2014). However, this comes with several risks that a company needs to address to avoid stumbling into a social media meltdown. Unlike other modes of marketing where marketers retain control of messaging, social media has no control. Notably, this can be beneficial if people love the company, but it can be a disaster if they do not love it or the content of the advertisement. Platforms such as Facebook and Twitter allow everyone to share their opinions, which allow interesting conversation but can be disastrous for marketers (Misopoulos et al., 2014). Consequently, if the marketing strategy were implemented today, Air New Zealand would face two potential risks.
First, Air New Zealand would face the risk of negative feedback that can be detrimental to the company (Leeflang et al., 2014). Note that, social media users have the freedom to post anything. Consequently, satisfied clients can leave positive reviews while unhappy ones can place angry rants about the business or the content being advertised. Mainly, some of this negative feedback could come from employees within the organization. Dissatisfied employees have been known to vent on social media regarding work or their bosses, who makes the entire business look bad (Dwivedi et al., 2016). Additionally, airing the advertisement on national TV would attract negative feedback from parents who would consider the content unfavorable for children. Moreover, most of the comments on the YouTube link the video to explicit content instead of humor that the marketing agency intended to communicate.
Consequently, such harmful content can pose the risk of loss of a client segment that does not agree with the substance of the campaign. In particular, Bergh (2009) asserts that the speed and ease with which customers can communicate poses a significant risk for companies. Evidently, Mr. Bayliss notes that any customer has the power to dob a company, and if they can find other clients who agree, they can develop a level of momentum against the company, which is phenomenal (Bergh, 2009). Mainly, in this age where social media users make fast reactions and shares, a customers comment can have a presence all over the Internet within hours. Additionally, the ability to have real-time conversations and interactions on social media platforms, for example, Twitter (Misopoulos et al., 2014) helps determined people to rally extensive support against a brand efficiently.
Nevertheless, the Nothing to Hide was a success for Air New Zealand. Moreover, the Bare Essentials in-flight safety video increased the viewership of the much-ignored in-flight safety videos on the domestic Boeing 737s. Steve Bayliss, the Head of Marketing at Air New Zealand in 2009 did a great job at revamping the character of the airlines brand (Bergh, 2009). However, if I were the airlines Head of Marketing, I would have done it differently. First, I would have integrated with all channels in social media instead of just using YouTube. Notably, so many aspects compose a successful digital presence. Consequently, it is important to consider all of them while planning and implementing a marketing strategy. Promoting this campaign among different online platforms, while connecting with suitable offline efforts would have increased the reach of the airlines campaign and enhance its effect. Moreover, Dwivedi et al. (2016) note that the social media channels such as Facebook, YouTube, Instagram, and Twitter have increased in importance within the airline industry. In particular, since the sector is information intensive industry, social media is utilized predominantly at airlines as a communication platform for availing customers with relevant information.
Second, I would have established relevance to the campaign. According to Cumming and Angwin (2015), for a marketing strategy to be impactful, i...
Request Removal
If you are the original author of this essay and no longer wish to have it published on the customtermpaperwriting.org website, please click below to request its removal: