B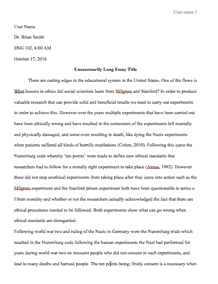 University/College: 
Vanderbilt University
This essay has been submitted by a student. This is not an example of the work written by our professional essay writers.
Academic success involves more than just attending class sessions, taking notes, reading or going through text books, and making sure to study right before exams or tests. Learning, just like any other activity involves possessing and executing a complex set of skills that require constant practice. It also requires a lot of commitment and focus, while on the other hand making sure to balance both academic and social life. Academic success plans therefore present an issue requiring an exploration into how it should be conducted, ways to achieve it and the overall benefits that come with it.
There are different types of students in learning institutions pursuing different courses and at different times. This therefore means that students have the freedom to use whatever program they feel most comfortable with, which is mostly fulltime or part-time. Whichever program a student chooses to embrace, he/she should design a strategy that helps to improve performances both academically and socially. One most important thing is that the chosen strategy should be one that helps the students to manage time well and avoid procrastinations.
Having the idea of an online writing center is very important towards academic success. It is a platform that is devoted to assisting students become better and more confident. Online writing center coaches come in handy because they look at student assignments primarily and provide corrections and recommendations where possibly. This is because of the idea that strong essay development is not only restricted to English classes, rather, it is an essential component that is useful to many college courses. Online writing centers not only helps improve writing skills, but also provides a chance to improve thought development and better development, all of which are important parts of college course work. Consultations by students to their colleagues. The technological advancements in the contemporary world have made it easier to interact with online coaches as well as useful academic material that is available online. With all these, students plan their academic and social activities in advance, and also find time for other additional activities.
Attaining academic success has major benefits for both undergraduate and graduate students in all stages of life after school, mainly through collaborative, interactive and in person or individualized online sessions. It basically helps students become more confident, effective and interactive people in the society. For undergraduate students, attaining academic success helps them fulfill their goals and most importantly, achieve good grades, which besides attaining knowledge, is one of the major reasons for joining college in the first.
College instructors have various ways of ensuring their students stay at par with what is taught. One of the ways they achieve is by exposing the students to learn smart assignments. Learn Smart is a learning system, adaptive enough to help students study faster, learn faster and retain more information. Students that embrace this system are most likely to perform better. The current society has been shaped in such a way that it is easier for intelligent people to maneuver around and seize every opportunity that presents itself. Possessing academic brilliance is therefore one of the ways to ensure or rather, guarantee one an organized and well planned lifestyle without both academically and socially. Academic excellence does not just present itself on a silver plate, it requires tremendous efforts, organization, focus, and well planned strategies in order to achieve it.
Request Removal
If you are the original author of this essay and no longer wish to have it published on the customtermpaperwriting.org website, please click below to request its removal: