B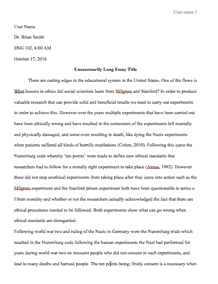 University/College: 
Sewanee University of the South
Type of paper: 
Critical thinking
This essay has been submitted by a student. This is not an example of the work written by our professional essay writers.
Primary health care is the medical care that begins at the time of the first contact between a health professional and a person seeking treatment for an illness. It can also be referred to as the essential health care made accessible at a cost that a country can afford, with methods that are practical and socially acceptable. Everyone should have access to it and get involved in it, as should other sectors of society. An ideal system of primary health care should consist of different aspects including active community participation and education. Healthcare education should focus on the dominant epidemics, mechanisms of health promotion, and disease prevention. Other critical composites of public health care include promotion of proper nutrition, hygiene water, and basic sanitation (Cowley, 2008). In a broader perspective, primary care incorporates prevention and control of diseases, immunization, and treatment of common infections. Primary health care has become a major policy for most medical institutions across the world.
Examples of organizations that provide primary health care include the Catholic Health Association (CHA, 1995) and the Voluntary Hospitals of America (VHA, 1992).These health organizations have both differences and similarities as far as primary health care is concerned. The Catholic health association is a religious sponsored health organization that works in partnership with both the Catholic and the non-Catholic institutions. However, the voluntary association of America is not sponsored by a religious group but operates in conjunction with organizations from diverse religious affiliations to deliver quality primary health care services. The Catholic health association has several affiliated organizations such as the Cleveland Clinic in a 14-hospital regional network for the greater Cleveland area.
The membership of the Catholic Health Association is open to the bishops, charities, and sponsors. Thus, the organization receives its funding from the donors and welfare groups. Furthermore, CHO offers primary health services different categories of people including the elderly, disabled, low-income mothers and children. It also extends similar health services to veterans, serving military officers. Native Americans and refugees are also eligible for medical services of the CHO. The policies in the health sector influence the ability of the nurses to protect the patients safety, increase the quality of care, and facilitate their access to the required resources and promote quality health care. In nursing, the policy is a progressive but also an important concept. The study of Mashaba and Brink (1994) showed that most primary care groups in primary care centers consulted with local nurses about the key fields in care services and they believed that consultation with nurses had been adequate
There are three significant levels of preventions that influence the nurses role. They include the secondary, primary, and the tertiary preventions. The main aim of primary prevention is preventing injury or disease before its occurrence. It is done by stopping the exposures to the hazards that cause illness, which may result in injury, or disease that further increases resistance to the injury or disease in case of exposure (Mashaba, & Brink, 1994). An example of primary prevention involves enforcement and legislation to control usage of hazardous products such as asbestos or mandating healthy and safe practices.
Secondary prevention, on the other hand, reduces the impact that a disease has on the health of the patient by reducing its severity and spread. Some of the activities involved in secondary prevention include detecting and treating the disease quickly. Secondary care includes regular screening and examinations to help detect disease in the early stages like mammograms, which detects breast cancer (Murphy, 2013). However, the aim of tertiary prevention is softening the influence of ongoing injury or illness with lasting effects. This step is achieved by assisting individuals to manage the long-term health injuries to help improve their quality of life.
References
Cowley, S. (2008). Community public health in policy and practice: A sourcebook. Edinburgh: Elsevier/Bailliere Tindall.
Mashaba, T. G., & Brink, H. (1994). Nursing education: An international perspective. Kenwyn: Juta.
Murphy, F. (2013). Community engagement, organization, and development of public health practice. New York, NY: Springer.
Request Removal
If you are the original author of this essay and no longer wish to have it published on the customtermpaperwriting.org website, please click below to request its removal: