B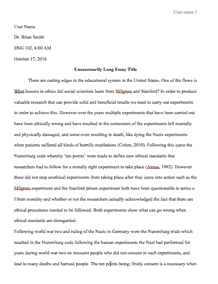 University/College: 
George Washington University
This essay has been submitted by a student. This is not an example of the work written by our professional essay writers.
I had an interaction with MS project is straight forward and simple to use. With my vast practical experience in programming, I found that the graphical user interface of the MS project is simple to learn as it features an integrated program that guides users. The program is easy to use and has the proper basic principles to make it possible for new end users with no expertise in programming to be able to interact with the programs set up. My classmates had used it before shared with me that its more like Microsoft Access. MS Project contains some tables, which contains tasks, resources, and calendars that meant to work collectively.
Difficulties of using Microsoft Project on this course
Even though the MS Project was intended to enable many users to generate same project documents at the same moment and work in collaboration, it has some challenges that come with it. It requires a lot of time to educate a range of users with different an understanding speed to understand precisely how to work with the program as compared to the time it might take to train one person.
Secondly, Microsoft Project has exceptional and difficult to understand attributes as contrasted to popular applications such as Microsoft word and Microsoft excel. This factor creates complications regarding the tasks accomplished in Microsoft project to be moved and incorporated into the other software. The conversion of project tasks and assignments from Microsoft Project to popular application software such as MS Word may trigger distortion of information and facts that would certainly lead to loss of credibility.
The significance of making use of a program like MS project to track your schedule.
Scheduling is certainly one of the most significant tools essential in the supervision of projects from inception to realization. By using scheduling feature in Microsoft Project, you can plan and schedule a project feeding the program with information about the overall project, the single specific tasks needed to be carried out to see the undertaking through to conclusion, and the assets required to accomplish those tasks. Microsoft Project will revise the schedule each time modifications come about to the resources or tasks soon after the program of works has been produced.
Secondly, Primary financial estimates can be keyed-in primarily based on varieties of equipment and resources necessary for a particular project in progress. To precisely monitor the spending budget and control costs, the program of works must be set up and resources allocated. Microsoft Project permits for costs to be generated at the task level, and offers guidance in reporting of cost differences and monitoring of actual cost versus estimates
MS Project is a project management tool that has matured over time. MS Project was initially launched in the year nineteen eighty-four, and through the following twenty-six years, Microsoft company has paying close attention to the growing number of Project Managers using this program and improved lots of features and attributes that are now crucial for project management. Practically, almost any kind of graph or chart any project manager may contemplate is currently accessible in Microsoft Project. Because it has been tried, tested and modified, MS project is an essential software for managing tracking project schedules unlike Microsoft access or excel software which were not specifically designed for this purpose.
Request Removal
If you are the original author of this essay and no longer wish to have it published on the customtermpaperwriting.org website, please click below to request its removal: