B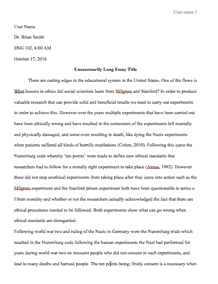 University/College: 
Vanderbilt University
This essay has been submitted by a student. This is not an example of the work written by our professional essay writers.
Enterprise resource planning (ERP) is a system of integrated applications that allow business and organizations manage and automate business processes relating to accounting, procurement, manufacturing, human resource and project management (Aslan et al, 2012). ERP can be traced back from the early 90s to its previous versions of MRP (manufacturing resource planning), and another version was computer integrated manufacturing (CIM). Over the last couple of decades, ERP has grown continuously to cover almost all the major business functions. Pride system is an example of a system that implements ERP and can be best described using Oracle enterprise resource planning (ERP) cloud.
Oracle cloud ERP has well-defined security measures to protect users' sanctity as they use the system. Some of these security measures include the function and data security where roles and data are protected from access by the users unless the users are authenticated and granted privilege to gain access. Privacy is another security measure implemented that classifies data in several levels of sensitivity and gives each level proper security according to the degree of sensitivity of data stored. Another security measure is Access Provisioning and the implementation of Identity Management where user accounts are properly managed and provided by their proper and corresponding provisions (Appandairajan et al, 2012).
ERP compliance with standards is vital for enhancing its operability. Oracle, a big company, is in agreement with many external assessment entities and independent auditors to ensure their products meet the marketing standards. These compliances are covered under the Oracle SaaS Compliance of the company. Some of these compliance standards are PCI DSS which is the acronym for Payment Card Industry Data Security Standard that handles the security of credit, debit and even cash cards transactions. FedRAMP which is a short form for Federal Risk and Authorization Program a security program that requires cloud system to have a safety review from independently from a third-party assessment organization. ISO 27001 a standard that covers development, implementation, and monitoring of information security management system.
The many safety standards are vital but on the other hand, reduces the quality of the services offered by the ERP. Pride system relies on the use of personal health data stored across many platforms to monitor the health conditions of the users and also provide exercise directives to users. Security measures such as HIPAA which is the acronym for Health Insurance Portability and Accountability Act is a safety standard that stipulates the protection of individual health information (Luxton et al, 2012). By implementing this act Pride system will not be able to monitor the information required for its core functions becoming irrelevant to its users. Consequently, if the Pride system opts to ignore the act, there will be enough users' health information required to facilitate the functions of the application but the software will be in violation of the act and poses ethical issues of the entire software system. It's a functional dilemma for the software owners to choose the safest option to opt for and which to avoid. A solution could be arrived at by providing users with a signing form that they give consent to share their medical information stored in other databases with Pride system.
Moving from information silos to enterprise information system poses major significances. Among the benefit of this shift includes first there is improved sharing of information. If the data is stored together it is easily accessed and fast due to minimized connections trying to establish data location. Secondly, there is improved the accuracy of data obtained or distributed to customers due to consistency rules for viewing and retrieving data. Third, there is improved information management due to the availability of a documented business information that may be used in establishing how data-driven decisions are made and the available information. Another benefit is data security, and this is arrived due to having the various security mechanisms protecting the data and data sovereignty unlike in information silos.
Some of the disadvantages of shifting from information silos with segregated data to enterprise information systems with co-related data are as follows. The cost of planning, configuration, and implementation of ERP system is expensive, unlike the silos systems which are relatively cheaper. Deploying enterprise information system is time-consuming and tedious unlike implementing a silo system which is easy to apply and use. ERP system requires integration with other applications that interact with the system, or the system is highly dependent on, this is at times difficult to implement and takes a lot of time and resources, unlike silos that do not require a lot of integrations. ERP requires the active participation of users to be successful, unlike silos which their success is not dependent on user participation.
References
Appandairajan, P., Khan, N. Z. A., & Madiajagan, M. (2012, December). ERP on Cloud: Implementation strategies and challenges. In Cloud Computing Technologies, Applications and Management (ICCCTAM), 2012 International Conference on (pp. 56-59). IEEE. From, http://ieeexplore.ieee.org/abstract/document/6488071/
Aslan, B., Stevenson, M., & Hendry, L. C. (2012). Enterprise resource planning systems: An assessment of applicability to make-to-order companies. Computers in Industry, 63(7), 692-705. From, http://www.sciencedirect.com/science/article/pii/S0166361512000887
Luxton, D. D., Kayl, R. A., & Mishkind, M. C. (2012). mHealth data security: The need for HIPAA-compliant standardization. Telemedicine and e-Health, 18(4), 284-288. From, http://online.liebertpub.com/doi/abs/10.1089/tmj.2011.0180
Request Removal
If you are the original author of this essay and no longer wish to have it published on the customtermpaperwriting.org website, please click below to request its removal: