B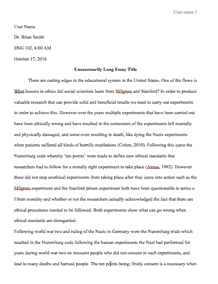 University/College: 
Wesleyan University
Type of paper: 
Article review
This essay has been submitted by a student. This is not an example of the work written by our professional essay writers.
The Red Cross is an organization that plays the role of ensuring the provision of assistance during an emergency to human beings in the United States. American Red Cross is a vast organization with good values as it assists with development programs and provision of various services. Being a part of this community comes with great reward. Their mission statement is to Prevent and alleviate human suffering in the face of emergencies by mobilizing the power of volunteers and the generosity of donors. The American Red Cross plays a great role in helping and saving the lives of people.
Recently, after watching the Mass shooting of Las Vegas on Oct 1st, 2017, I felt almost stuck staring through the television screen not being able to help anyone. Seeing how many people were taken in this tragedy and the pain, so many families are going through to this day, I felt the urge to be part of the American Red Cross Team also to help those who are in need in the future in the community. The American Red Cross has approximately 500,000 volunteers and 30,000 employees every year who tend to offer relief to individuals who have been affected by various disasters. It provides blood products and as well as the supply of blood to a large number of hospitals which are more than 3,000.The American Red Cross mostly help the victims who have been affected by various wars across the world and disasters.
There are many charities to be a part of that are great. The facts that stood behind my decision to pick this community were more of a direct purpose. The Red Cross not only takes many donations, but they are big on their blood drives. The article 10 Facts about American Red Cross. Fact File is one of the articles that helped me to conclude that this organization is determined to save the lives of people and this triggered me towards deciding to be part of their team. According to the article, more than 66 percent of the blood supplies are from American Red Cross. This organization sells into the regional suppliers and hospitals. It is also the largest blood processing facility is in Pomona, California. The number one approach that processed through my mind when it came to some help through such a morbid event was to give blood. Just one pint will have the opportunity of saving three lives. In my eyes, this community symbolizes hope, faith, and perseverance to the ones in need.
It is as a result of the blood that the Red Cross team had managed to get before the Las Vegas Tragedy from generous donors that there is enough blood to cater for those who were greatly affected by the tragedy in Las Vegas. The tragedy in Las Vegas attack resulted in the injury of around 527 people according to the police statement, and 59 people were killed. The American Red Cross shelters feed and provide emotional support to victims of disasters through supplying of about 40 percent of the nations blood, and humanitarian aid.
According to The Washington post of the nation, unfortunately, there are always speculations anywhere you go. Houston recently has had a Disaster from Hurricane Harvey. Many have assumed that Houston cannot be saved with this organization due to the response from social media and personal experiences. The claims are that they dont help, and use majority of your money and People are urging donations for Harvey relief efforts just not to the Red Cross. From all the articles I have read and resources I have come across, that all is opinionated. Not factual, and more assumption than anything.
In conclusion, our everyday lives we can are in some discourse community, to some we may not even realize. Knowing you are taking action in helping ones in need, becoming as one with an organization that can be so powerful, and just a donation of blood is invigorating. Something I am proud of is to be part of this discourse community I hope I will stand with an excellent reputation. According to John Mark Green, this world may bring deep darkness, but we are the bearers of light. Well join our flames together, and shine in the blackest of nights.
Request Removal
If you are the original author of this essay and no longer wish to have it published on the customtermpaperwriting.org website, please click below to request its removal: