B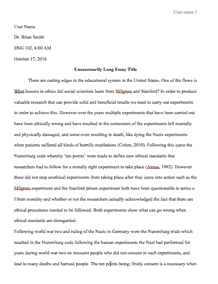 University/College: 
Wesleyan University
This essay has been submitted by a student. This is not an example of the work written by our professional essay writers.
Assessment and grading are some of the most important tools for measuring the progress of learners within a curriculum. It is important to note that the effectiveness of these tools is what determines the success of an education system. In the contemporary society, learning is gradually moving from directly feeding learners with information then expecting them to reproduce it in an assessment or test. According to Stiggins (2005), schools are no longer places where learners are merely sorted and categorized depending on their achievements but places where they can compete favorably and progress to the next level. In that case, assessment and grading must be effective enough to ensure that no learner is left behind. With effective instructional oriented assessments and good grading practices, it is possible to determine the actual achievement of a learner. This paper presents a reflection of the insights I have gained from studying classroom instructional-oriented assessment and grading practices in the context of a case study. The case involves Marissa, a high school student who works very hard to produce a perfect term paper with the aim of getting a perfect grade.
To begin with, I have learned that instructional-oriented assessments and good grading practices are very useful. They help a teacher make decisions on what to teach, for how long and evaluate the effectiveness of an instructional lesson (Popham, 2011). This further helps in ensuring formative assessment so as to promote the success of the learner, not to judge them (Stiggins, 2005). It informs the teacher on the best way to handle their students so that they do not end up getting lost and ultimately frustrated. In the case study, Marissa is at first lost because the teacher has not taught her how to organize a term paper yet has given her an assignment on the same. She is not sure of how to approach it but sails through it anyway. However, Marissa finally gets frustrated for she is not able to understand what exactly her teacher was looking for. Despite all her effort, commitment and time, the teacher awards her a B+ and does not adequately explain what he thinks of her work. He only comments that the paper was good and adds that she uses the word she too many times. This is not what Marissa expects. She would wish to know if what she has learned has shaped her mode of tackling assignments of that nature. Stevens and Levi (2013) assert that there is an intrinsic motivation within a learner who is informed of their progress. Every learner is motivated to work harder when they know that they are doing the right thing. The confidence is even augmented when they are corrected. Therefore, I have realized that grading is not enough without effective instructional oriented considerations which promote formative assessment. In the process, the teacher can make an informed decision on whether to discard, retain or modify a certain instructional unit or lesson.
Secondly, I have learned that instructional oriented assessments help a teacher in planning instructional activities. For learning to be said to have taken place, the learning objectives have to be met (Doolittle, 2002). In that case, the tests and assessments should be tailored to meet the expected goals of an instructional unit lesson. According to Popham (2011), a pre-instructional assessment helps in clarifying the instructional aims, activities, and planning that influence the teaching intended to fulfill the requirements of the curriculum. Stiggins (2005) suggests that to achieve formative assessment in such a case, the teacher should administer tests more frequently, manage the data from the tests and assess for learning. By doing this, the teacher ensures that all the objectives are met. Looking at Marissas case, it is important to note that the teacher is probably not able to administer tests frequently. This explains why Marissa is not bothered that he will check the draft, or keep the draft records. She also takes a lot of time before turning in the final version of her essay. Effective assessment requires a lot of commitment from the teacher. This is the only way to ensure that students are not merely being sorted and ranked; they are mastering the right skills.
Also, I have learned that grading practices have to reflect the actual achievement of a learner. This means that a learner's grade should not be subjected to deductions due to circumstances such as late submission. Oconnor (2007) suggests fifteen ways of fixing distorted grades. According to this author, grades are usually distorted due to poor practices. He asserts that summative assessment is the best way of assigning grades. In doing so, the teacher should ensure appropriate calculations, use clear performance standards and support learning by avoiding a distortion of a learners summative achievement (Reeves, 2011). I have realized that unnecessary deductions and poor grading practices are some of the practices that fail to reflect the real achievement of a learner in an education system. In Marissa's case, she felt dissatisfied with the grade B+ although it was actually a good grade because she must have thought that the teacher had distorted her achievement. She had put enough commitment, time and effort. Therefore, she might have expected an A. However, a B+ and no explanation was all she could get. This was frustrating. Therefore, effective grading practices must be applied so that the right standards are met.
In conclusion, I have learned a lot of information on instructional oriented assessments and grading practices. I have come to realize that with effective assessments and grading practices, it is possible to achieve the aims of any curriculum. Making the right instructional decisions, planning the appropriate instructional activities and assigning the correct grades are some of the critical insights I have gained in this course.
References
Doolittle, A. E. (2002). Classroom assessment: What teachers need to know. Journal of Educational Measurement, 39(1), 85-90.
Popham, W. J. (2011). Transformative assessment in action: An inside look at applying the process. ASCD.
OConnor, K. (2007). A repair kit for grading. Portland, OR: Educational Testing Service.
Reeves, D. (2011). Elements of grading: A guide to effective practice. Solution Tree Press.
Stevens, D. D., & Levi, A. J. (2013). Introduction to rubrics: An assessment tool to save grading time, convey effective feedback, and promote student learning. Stylus Publishing, LLC.
Stiggins, R. (2005). From formative assessment to assessment for learning: A path to success in standards-based schools. Phi Delta Kappan, 87(4), 324-328.
Request Removal
If you are the original author of this essay and no longer wish to have it published on the customtermpaperwriting.org website, please click below to request its removal: