B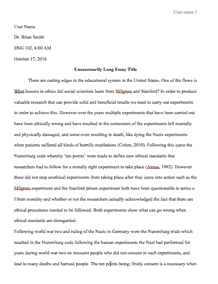 University/College: 
Boston College
This essay has been submitted by a student. This is not an example of the work written by our professional essay writers.
This documentary explores the deep-rooted attitudes and biases about the skin color especially in dark skinned women within and outside of Black American Culture. For a while now, there has been a lot of information about racism but rarely have we heard existence of racism within the African American community. This documentary explores these aspects and attempts to explain that race is more than a question of white or black. This picture is about lighter-skinned African-Americans who discriminate against their counterparts with darker skin.
The documentary explains the painful experiences that the dark-skinned black women of often face in the community where lighter complexion is regularly considered better. It evaluates the issue of color prejudice in the African-American Society comprehensively. In my opinion, the main agenda of this film was to voice the perspectives and the feelings of the dark Black women and thanks to its directors it was able to deliver. Moreover, the documentary also emphasizes on the self-esteem for Black women, it explains that self-love is a transformational process for black women and most importantly it teaches that we should always think of beauty beyond the rigidity of our Eurocentric norms. I appreciate makers of this film for allowing the dark black women to air their feelings and perspectives and also triggering a discussion on both online and offline platforms about this issue. It is also essential to realize that this documentary also exposes the psychological scars of colonization and slavery on the psyche of the African-American community. And these scars are there because of the existence of the global white supremacist paradigm of beauty which consciously or unconsciously influences the African American people to aspire to conform to the European forms of beauty.
From this documentary, I was able to understand that in our country today there is a white supremacist ideology which controls nearly everything from the political models of how power should be shared in the community, economics, religion, and most interestingly it controls and defines who represents beauty and how beauty is represented. It attempts to teach the African-American community to desist from hating on themselves and reverse the negative perception they have on their colleagues. In this documentary, the focus was only on African-American women; it has evaluated the issue of colorism and its adverse effects on the society as a whole. I believe this film has helped a lot of dark African- American women to confront the enemy from within and also motivate them not ever to question their looks.
The documentary uses young kids and adolescents to reinforce the fact that low self-esteem and colorism start when we are young. The director has interviewed both dark skinned men and women about their feelings. And through this interviews, the director was able to show how African- American are prejudiced against their race because of their skin tone. We realize that colorism is a persistent problem for people of color in the USA. In fact, this process privileges the light-skinned people over the dark people in sectors such as housing, income, and education. In conclusion, this film has illustrated the racist attitudes and stereotypes and most importantly it has explained the color complex issue and how it has been spread by the media. Most importantly, we can understand colorism and its impacts on our communities today.
Request Removal
If you are the original author of this essay and no longer wish to have it published on the customtermpaperwriting.org website, please click below to request its removal: