B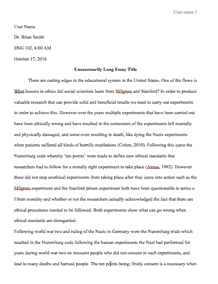 University/College: 
Wesleyan University
Type of paper: 
Critical thinking
This essay has been submitted by a student. This is not an example of the work written by our professional essay writers.
Public health nursing is unique in that public health nurses work for the health well- being of the community as a whole. Therefore, public health nursing identifies critical areas of concern within communities and seeks to assess as well as well as minimize or resolve the health issues (Maurer & Smith, 2013, p.31-53). For example, health needs that public health nursing seeks to address are; provision of home care, health coaching, and healthmaintenance and infection control.
Priorities to Be Set for Public Health Nurses in Todays Society
Arguably, public nursing roles have evolved beyond caring for the sick to include political reform as well asadvocacy for vulnerable populations. As a result, improvements in community health such as effective disease intervention and long-term health benefit have been realized (Thatcher & Park, 2012). Public health nurses should prioritize the application of health models which promote community participation in administering healthcare services.For example,the community participation and ethnographic model is useful in public nursing. The model promotes the participation of community members in identifying health issues and developing programs to promote healthy living based on data analysis research.
How Nurses Should Balance Advocacy and Case Management
The advocacy role that nurses may have to play often goes beyond acting in the beast interest of the patient to include hospitals as well as insurers. Therefore, if a patient perceives that the nurse is advocating interests of other parties at the expense of their need a strained relationship develops (Rainer, 2015, p. 53-62). For example, due to certain regulation and practices not known to a patient an insurer may reject a compensation proposal anda nurse may be required to pass the information. Thus, the patient or family may perceive the hospital to be colluding with the insurer jeopardizing the patient-nurse relationship.
Therefore, nurses should balance between advocacy and case management as follows. First is to clearly communicate health care issues at hand between patient, hospital and insurer to ensure all interests are taken into consideration. Secondly is toeducate patients or their families on health care regulations, decision making criteria, appeals and rejection on claims by the insurers. Third is to ensure that full consent is obtained for any tests, procedures and treatments conducted on a patient.
References
Esther Thatcher MSN, R. N., & Eunhee Park BSN, R. N. (2012). Evolving public health
nursing roles: focus on community participatory health promotion and prevention. Online Journal of Issues in Nursing, 17(2), B1
Maurer, F. A., & Smith, C. M. (2013). Community/public health nursing practice: Health for
families and populations. Elsevier Health Sciences.
Rainer, J. (2015). Speaking up: Factors and issues in nurses advocating for patients when
patients are in jeopardy. Journal of nursing care quality, 30(1), 53-62.
Request Removal
If you are the original author of this essay and no longer wish to have it published on the customtermpaperwriting.org website, please click below to request its removal: