B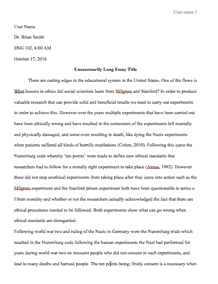 University/College: 
Boston College
Type of paper: 
Research paper
This essay has been submitted by a student. This is not an example of the work written by our professional essay writers.
Francis Scott Fitzgerald was a renowned novelist that belonged to the Jazz Age and was also a writer of short stories deemed to be one of the best 20th century American writers. Having been born on September 24, 1896, he was the only child of a father that could have been said to be aristocratic and a mother that was provincial and belonged to the working class. Scott was the product of two very different traditions; while the family of his father included the writer of the "The Star-Spangled Banner" (after whom F. Scott Fitzgerald was christened), his mother's family was in F. Scott Fitzgerald's description, "straight 1850 potato-famine Irish." Due to this contrast, he was utterly and completely of two minds when it came to matters revolving around the American dream; according to him, it was at one moment vulgar and dazzlingly promising.
Just as the main character of his novel The Great Gatsby,' F. Scott Fitzgerald had a very much romantic mind; he at one point termed it as a finely tuned understanding of the promises of life. In fact the happenings of F. Scott Fitzgerald own life can be regarded as an effort to achieve the above-mentioned promises (Wilson, 81). This exemplary writer went to school in St. Paul Academy (1908-1910) and also attended Newman School (1911-1913); here his great enthusiasm and intensity made him very unpopular with the other pupils in school (Berryman, 55). Much later Scott attended Princeton University and in many ways than one came close to the brilliant success of which he always thought of. F. Scott Fitzgerald became part and parcel of the popular Triangle Club, a theatrical association whose members were sourced from the creme de la creme of the society. He also came to be a famous figure in the literary life of the campus and materialized permanent friendships with John Peale Bishop and Edmund Wilson. Irrespective of all the social coups that he experiences, F. Scott Fitzgerald struggled a great deal when it came to matters of academics, and he finally flunked out of Princeton University. In the November of 1917, he made a point of joining the military (Trilling, 12).
While positioned at Camp Sheridan (close to Montgomery, Alabama) he came across Zelda Sayre, the daughter of a Supreme Court judge in Alabama, and the two happened to fall in love. F. Scott Fitzgerald had to make better his miserable financial circumstances, all the same before he and Zelda could come together and get married. At the very first opportunity, he made it to New York, with a determination to make his fortune in the Big Apple.' Instead, his circumstances forced him to take a menial advertising job which paid $90 each and every month. Zelda broke off their engagement and as such F. Scott Fitzgerald retreated to Minnesota. There he sat down to write a novel that he had begun at Princeton University. During the spring of the year 1920 his first novel This Side of Paradise' was published. In as much as readers of this day may deem the ideologies presented in this book a bit early, This Side of Paradise' was truly a revelation to F. Scott Fitzgerald's contemporaries. It was deemed as a very rare quick look into the immoralities and moralities of the young people in America, and for some reason, it made Scott be very famous. Out of the blue, the writer was not only able to make publications in the very widely read literary magazines such as Scribners but even the very well-paying, well-liked periodicals; the likes of Saturday Evening Post.
Very flush with his newly found fame and money, F. Scott Fitzgerald tied the note with his longtime lover Zelda. The famous newspaper and periodical columnist Ring Lardner referred to them as the princes and prince of their generation. In as much as F. Scott Fitzgerald and his young family reveled in what could be termed as their notoriety, they also discovered it to be very much frightening, a fact which is perhaps reflected towards the end of F. Scott Fitzgerald second publication i.e., The Beautiful and Damned' was published after two years from when his first novel was published and narrates the tale of a handsome young fellow and his pretty youthful wife, who finally diminish a weighed down middle age while they wait for this very young man to get a large fortune. Within a predictable, ironic twist, they only get to realize whatever it is that they were to inherit from the get go when it is very late (Fitzgerald, 43)
To run away from such a grim destiny, F. Scott Fitzgerald and Zelda (in the company of their daughter Frances that was birthed in the spring of the year 1921) relocated to the Riviera. Here they became part and parcel of a group of affluent expatriates from the United States of America whose lifestyles was for the most part influenced by Sara and Gerald Murphy. Fitzgerald made a description of this society in his very final completed publication Tender is the Night, and modeled the novels protagonist and hero to be Gerald Murphy. Meanwhile the reputation of F. Scott Fitzgerald as a binge drinker and alcoholic stained his reputation in the world of literature; at some point he was seen as an irresponsible author irrespective of his thorough revisions and plentiful drafts of his job.
Shortly after them moving to France, Fitzgerald one of his most acclaimed and famous publication called The Great Gatsby which came to the limelight in the year 1925. F. Scott Fitzgerald's divided nature is evident in the difference between the novel's protagonist who goes by the name Jay Gatsby and the Novels narrator Nick Carraway. The persona of Jay Gatsby is a symbol of the naive Midwesterner who was overwhelmed by the promise of the American dream; on the other hand, Nick Carraway is a representation of the compassionate gentleman from Princeton University who could not help but look at that aspiration with a lot of contempt. In essence, the Great Gatsby can be given the description of the most profoundly American novel of all time; F. Scott Fitzgerald makes a connection of Gatsbys aspirations, his Platonic conception of his person, with the ambitions of the founders of The United States of America.
One year after this F. Scott Fitzgerald wrote a book; an anthology of short stories called All the Sad Young Men. This book sort of earmarked the end of the most productive time of F. Scott Fitzgerald's life; the next ten years were marked by a lot of misery and chaos. F. Scott Fitzgerald started to drink alcohol all the time, and his wife Zelda started a very slow deterioration in the direction of madness. In the year 1930, Zelda went through her very first case of madness. Whats more, in the year 1932 she was unfortunate to suffer her second mental breakdown from which she never fully got better (Bruccoli, Matthew, and Scottie, 83)
In the course of the 1930s F. Scott Fitzgerald and the entirety of his family had to fight a completely unsuccessful fight to rescue their matrimony. The great effort came to be largely debilitating for F. Scott Fitzgerald; he later mentioned that he left his aptitude for putting his hope on the minute channels that culminated to his wifes sanitarium. He failed to complete the writing of his next novel until it was 1934; upon finishing it, he called it Tender Is the Night. Tender i.e., the Night' is the story of a psychiatrist who got married to one of his patients and as she slowly was on her way to recovery she finishes up his strength until the man is used up completely. This story is the very last that Fitzgerald ever finished and most of the audiences considered it to be technically faulty. Whats more, the book was never a success commercially. It is worth mentioning that the book has ever since gained a reputation and all the same today it is deemed to be one of the authors most moving work.
Discouraged by the bad performance of Tenser are the Night and his inability to save Zelda his wife F. Scott Fitzgerald wnt on to become an incurable drunkard. In the year 1937 all the same, he successfully acquired a job as a w3riter of scripts in Hollywood. It is here that he managed to meet and fall in love with Sheilah Graham, a very renowned columnist of gossip in Hollywood. For the entirety of his dear life, even though he most of the time got involved in drunken spells that made him very bitter and violent, F. Scott Fitzgerald managed to live a quiet and peaceful life with Ms. Graham. Several times he went eastwards to pay a visit to his wife Zelda and his daughter Frances who had enrolled at Vassar College in the year 1983.
In the year 1939 F. Scott Fitzgerald started writing a novel regarding Hollywood called The Last Tycoon. The occupation of its protagonist, Monroe Starh was based upon that of the famous Hollywood producer called Irving Thalberg. In the December of the year 1940 F. Scott Fitzgerald became the victim of a very serious myocardial infarction and her left the novel unfinished. Even in its partially finished state The Last Tycoon is deemed to be the most equal of the authors publications because of the intensity therein.
Upon reading most of the author's works, one will notice that most of his narrations permitted him to explore the situations and ideas that were later reworked to become longer fiction. For example the descriptions of the setting that were used originally in the authors 1922 story called Winter Dreams became a part of the script in the character Daisys home in the Great Gatsby. In the same way, Fitzgerald also used a lot of inspiration from his 1927 story Jacobs Ladder as ideas for a character in Tender is the Night."
Many a time F. Scott Fitzgerald referred to his short fiction stories as trash admitting that the tales he wrote were an attempt to finance his familys lavish way of life. His many short tales were indeed enough to maintain the needs of his family; just for the record his highest paying single story came to a fee of $4000. The stories were very far from trash or nonsense all the same and today they have been reprinted in collections for very many times. The Curious Case of Benjamin Button was developed into a feature film in the year 2008.
Works Cited
Berryman, John. "F. Scott Fitzgerald." The Kenyon Review 8.1 (1946): 103-112.
Bruccoli, Matthew Joseph, and Scottie Fitzgerald Smith. Some sort of epic grandeur: the life of F. Scott Fitzgerald. Wm. S. Hein Publishing, 2002.
Fitzgerald, Francis Scott. The Letters of F. Scott Fitzgerald. Vol. 4745. Dell, 1966.
Trilling, Lionel. "F. Scott Fitzgerald." F. Scott Fitzgerald: A Collection of Critical Essays (1963): 11-19.
Wilson, Edmund. "F. Scott Fitzgerald." Modern Critical Views: F. Scott Fitzgerald (1922).
Request Removal
If you are the original author of this essay and no longer wish to have it published on the customtermpaperwriting.org website, please click below to request its removal: