B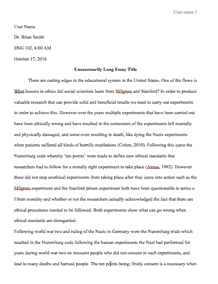 University/College: 
Carnegie Mellon University
This essay has been submitted by a student. This is not an example of the work written by our professional essay writers.
High rates of homeownership have been in existence following the expansion of home usage of internet. Mobile devices with the capability of having similar activities accommodated are vastly in use. The consumer usage of the devices and their interaction with the usage of home PC's have the probability of creating social and economic implications in the near future. The use of internet has had our lives redesigned thus transited from just the basics of emailing or internet surfing to having consumers own the web with activities like online buying and selling, to funds transfers and various other banking tasks. Internet usage has had mobile devices progress to other uses, and this will be expected to progress even in future at a more rapid pace. From a survey in determining the consumer ownership and internet use for marketing, the quantifiable characteristics of the given population will cover on the population from the criteria of gender, occupation, device in use, level of education and internet connection presence among others. The demographics will give on the consumer report of the consumer ownership to determinants of internet use in conducting of marketing activities, and it is to determine if it is an easy means. However today so many changes are in the demographic structure of the masses, that results in the elderly population unparalleled growth. Therefore the population group has been in e-inclusion to attaining results of a survey. From such a digital divide it has been an obstacle to attaining results on all consumer usage and ownership resulting in inequalities to the internet accessibility as well as the diversity from the form of usage in performing of web activities Silva et al, 2017).
Mobile devices in the marketing field tend to have the classic product lifecycle stage. It happens to have evolved from introduction life cycle stage to growth phase, and as at the moment, it is at the maturity lifecycle stage. According to statistics reports by 2009 mobile devices seemed to have reached its peak or rather market saturation owning a subscription rate constant at a percentage of 130.As time progressed, many believed there would be a possibility in decline of mobile devices market. However, that was so uncertain because today the traditional types of phones are vastly being replaced in the market by smartphones. According to IDC, worldwide there has been an estimated growth of the smartphones with an increase of 9.8% by 2015 (Bakker et al, 2015). Additionally, these smartphones also are causing ease in conducting online services to do with marketing like the online selling and buying of goods. Today people have gone beyond to using their mobile devices on just calling or sending messages making it as one reason the product is at the maturity lifecycle stage of market. The evolvement of this product of mobile devices has no likelihood of declining anytime soon even in the foreseeable future. The other reason as to why the mobile devices products are at the maturity lifecycle stage is the fact that currently, its demand in the market happens to be leveling off at some point but then later grows. It is evident for the most of it following the frequent replacements seen in the markets of better smartphones and as well new family rate of formation of the mobile devices products.
References
Bakker, C., Wang, F., Huisman, J., & den Hollander, M. (2014). Products that go round: exploring product life extension through design. Journal of Cleaner Production, 69, 10-16.
Silva, P., Matos, A. D., & Martinez-Pecino, R. (2017). E-inclusion: Beyond individual socio-demographic characteristics. PloS one, 12(9), e0184545.
Request Removal
If you are the original author of this essay and no longer wish to have it published on the customtermpaperwriting.org website, please click below to request its removal: