B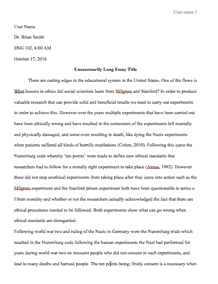 University/College: 
Sewanee University of the South
Type of paper: 
Research proposal
This essay has been submitted by a student. This is not an example of the work written by our professional essay writers.
I chose Southwest Airlines Company as it is one of the highest producing quality customer services which includes sociability, individual superiority and one company soul. This company helps their passengers in arriving to their destination on time, in cheap prices and have the most conducive environment for travelling. Southwests WestJet Airlines is the most exciting company for strategic management which profit organization. In choosing this company, the WestJet ensure that if someone books a seat its usually be their place and no inconveniences and also there is provision of WestJet vacations and are quite affordable
Overview of the SOUTHWESTS WestJet Airlines
This company was started by Rollin and Herb Kelleher more than 38 years ago. They opt to give passengers the most convenient flights with regular tickets, real time while on the flight and reaching the destination on time. Its a second biggest Canadian airline which started as a cheaper substitute of competing carriers in the Canada. (Trethway, 2004 )Data
WestJet operates in an ordinary of 425 flights and carries 45,000 customers per day. The company is a public holding more than 10,000 employees. Operations surround in Boeing 737 Next Generation, Boeing 767 and Bombardier Q400. Its headquarters are in Calgary International Airport. Westjet revenues in 2015 were CAN$4.09 billion.
Fleet Data of may 2017:
How to analyses the data of WESTJET Airlines
Unique opportunities provision is available by the ability to analyze significant figures for any association. Enlarging the type of analysis is possible. Much more exhaustive and comprehensive statistics will be applied in doing the analysis of the Westjet Airlines as an alternative of sampling massive data sets. Nevertheless, this method of analysis is quite thought-provoking.Enormous data would be addressed for necessary data of WESTJET Airlines for systems varying and technology.
For uncertainty, you have to be sure of your area of interest. For example, in the prevention of churn in passengers behavior or analyzing the flying pattern of passengers for first-class protection determinations. Also interested in prediction of a data record for prediction of problems which might occur. (Saejts 2006) Analytics to us would be driven by the type of high-level delinquent. Similarly, should look the area which needs improvement. An analytics-driven strategy which is directed at the right area helps in the provision of results which are useful in big data. Area of interest for the proposal is to the improvement of having a legal consultant in negotiating the Westjet flight attendants as masses. The rebuilding of WestJet Airlines culture will be achieved by improving the attendants relationship which in turn will help in reduction of workplace fear and advances creation of the trust. The main aim will be in the enhancement of functioning effectiveness, airline profitability and loyalty of customers. .(Saejts 2006)
Facilitation of improved performance of WestJet Airline include the following initiatives;
Delivery service; aircraft connection, procedures, in-flight ground and attendants 77%
Distribtion; channel transference, competencies of website, moveable 27%
Technology; connected and united systems 57%
Operations of flight; management disruption and optimization of flight 79%
Management; vertical verses horizontal arrangement 30%
Monitoring of assets; satellites, tracing, etc. 29%
Also, there is a need of the gap bridging between passengers and the Airlines Operations. Improvement in the technology will help the westjet in decision support tools.(Almadari, 2005)
Reference
Alamdari, F., & Fagan, S. (2005). Impact of the adherence to the original lowcost model on the profitability of lowcost airlines. Transport Reviews, 25(3), 377-392.
Seijts, G. H., & Crim, D. (2006). What engages employees the most or, the ten Cs of employee engagement. Ivey Business Journal, 70(4), 1-5.
Tretheway, M. W. (2004). Distortions of airline revenues: why the network airline business model is broken. Journal of Air Transport Management, 10(1), 3-14.
Request Removal
If you are the original author of this essay and no longer wish to have it published on the customtermpaperwriting.org website, please click below to request its removal: