B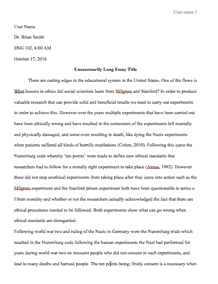 University/College: 
Middlebury College
This essay has been submitted by a student. This is not an example of the work written by our professional essay writers.
Panera Bread started as a showcase for a French manufacturer of commercial ovens under the name Au Bon Pain in 1976. In the following years, Louis I. Kane bought the business after which he joined with other entrepreneurs leading to extensive renovations. After the purchase of the firm, it became Au Bon Pain Co. as a partnership between Louis I. Kane and Ronald M. Shaich (Panera Bread Company, 2017). The two partners ushered in unique experience from their previous corporate positions into the firm leading to its progress. Panera Bread transformed into a chain that pioneered the modern concept of the bakery-cafe. It initially provided on-site services for sit down customers.
Operations of Panera Bread
In the initial stages of working with a chain, Panera Bread operated as three area bakeries located in Boston and a single cookie store serving bread, cookies, and croissants to the clients (Panera Bread Company, 2017). After that, the enterprise underwent rapid growth and expansion, entered large urban-based markets in the New England and other states on the Eastern side of the United States. At the heart of Panera Breads success in its focus on offering enjoyment through its fresh bread (Lee, and Melih 4). The company employees incline towards using their expertise and efforts to provide its customers with a conducive meeting place to rest and share the tradition of freshly baked bread.
Market Standing And Competitive Position of the Panera Bread
The Panera Bread company which is in Missouri runs over three hundred bakery cafes in more than twenty-nine states with a particular focus on the specialty bread more so its traditional brands of artisan and sourdough bread. Approximately sixty-eight percent of the Panera bakery cafes operate as franchise units while the company solely owns the remaining percentage (Wyman 85). Despite the fact that a greater percentage of the firms bakery cafes operate as franchise units, the company does not sell them but sells multi-store area development agreements.
Panera keeps more than thirty-nine of its chain bakeries with the aim of growing them to over seven hundred bakery-cafes. The firm draws its competitive advantage in the baking industry through running a corresponding segment that provides fresh dough facilities (Lee, and Melih 4). Over the years, some cafe units have embraced new names such as St. Louis Bread Co. while still operating under the larger brand of Panera Bread (Wyman 85). Panera strategically locates some of its bakery-cafes that offer in-house and take-out service in the local areas where a composition for its specialty market is small. This existence of the subsidiaries in the suburbs provides the company with a strong foundation for growth.
At the end of the year 2000, Panera Bread ranked the best on system-wide sales growth in an assessment that focused on the performance of six bakery-cafe chains including, Corner Bakery and Le Madeleine Bakery & Cafe among several others (Hoover's Handbook of Emerging Companies 283). Within a span of one year, the Paneras sales grew by 73.6 percent and its number of units increased by 45% compared to the previous year. These prospects and success trajectory has been carried forward by the firm to date (Hoover's Handbook of Emerging Companies 284). Its primary goal of doing all the necessary things to make the customers happy has been a principle reason behind its success. With a major concentration of customer satisfaction, Panera Bread continues to operate competitively in the bakery industry.
Works Cited
Hoover's Handbook of Emerging Companies 2004. Austin, Tex: Hoover's Business Press, 2004. Print.
Lee, Kyuho, and Melih Madanoglu. "Who Shook Big Mac? Panera Bread Co." Hospitality Review 23.1 (2005): 4."Panera Bread Company - Company Profile, Information, Business Description, History, Background Information on Panera Bread Company." Referenceforbusiness.com. N.p., 2017. Web. 19 Apr. 2017.
Wyman, Carolyn. The Great American Chocolate Chip Cookie Book. , 2014. Print.
Request Removal
If you are the original author of this essay and no longer wish to have it published on the customtermpaperwriting.org website, please click below to request its removal: