B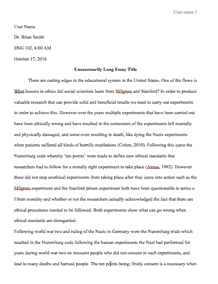 University/College: 
Vanderbilt University
Type of paper: 
Case study
This essay has been submitted by a student. This is not an example of the work written by our professional essay writers.
Company Background (300 words)
LEGOs history spans from the great depression of 1932 when a Darnish Carpenter and his sons started making wooden toys after the demand for furniture and building houses had declined. The companys first toys consisted of yo-yos, wooden blocks, wooden vehicles, and animals that could be pulled along. Later on after the World War II, the company began making its toys from plastic. After the company began making use of plastics for its toys, it initiated a plan that saw the manufacture and distribution on one of its legendary and patent products called the LEGO system of play. The idea behind LEGOs products since then and to date was to create toys that would appeal to the imagination of children and prepare children for life (Andersen, Kragh, & Lettl, 2013).
According to Lauwaert (2008), over the years, the company has witnessed rapid success with the inception of new and unique products, which were sold to 42 different countries by the 1960s. As the company grew so did its labor force its supply chain, as well as its capacity to innovate. It acquired licensing for the replication of different brand and figures and idols in its toys as well as expanded to computer and console gaming. LEGOs was also involved in a court battle with its competitors which it lost. The company has over the span of 50 years engaged with a number of firms on a competitive basis, with some seeking to register a similar success to that of LEGO. It has also faced some periods of losses that propted the resignation of its chief executive officer in 2004. After the resignation of the CEO, the new CEO instituted measures seeking to establish loopholes that contributed to the companys streak of loses. After mitigation, the company saw reduction in production costs, and increase of profits.
Case Analysis and Emerging Issues (400 words)
Robertson & Hjuler (2009) state that one of the biggest threats to LEGOs existence is competition. In the 1980s to 2000, the company was faced with threats from companies that sought to mimic its products and sale it as if they were from LEGO. Additionally, the company has experienced reputable companies that sought to distribute products that would take up LEGOs market share in the toy industry. For instance, one of the competitive threats arose from obtaining licensing agreements. The threat of amplified by the decision by Walt Disney to acquire Marvel Entertainment in 2009. The move place a huge amount of entertainment licensing under one organization, which significantly reduced their bargaining power.
The occurrence meant that LEGO had to fiercely compete with Mattel and Hasbro, which were the two largest toy-manufacturing companies in the world. All three companies had their licensing agreements with Disney however Mattel had a long favorable history of licensing agreements with Disney. On the other hand, Hasbro has had a liscencing agreement that will end in 2017. The event that leaves speculation on what will be the next move by Disney since it is believed that the company may take up the production of the toys for its self and not third parties in future, thus leaving out companies such as LEGO.
Antorini, Muniz & Askildsen (2012), state that towards the year 2011, there was a new competitive threat that emerged from Hasbro which launched a building block line that its named Kre-O. The building blocks were compatible with those manufactured by LEGO. Even though other companies had attempted to use the same strategy by manufacturing building blocks that were compatible with LEGOs they had failed. Hasbro was however not similar to those other companies. It was a threat to LEGO since it had brand power. Furthermore, it made use of popular transformers characters. Hasbro was planning on using and capitalizing a theme that has never used before.
The occurrence that threaten LEGOs place as leading toy-manufacturing company require the creation of a strategy that would diversify its product line and streamline its business operation. It also needs to create a new public appeal that would that would cement its brand power among its customers as well as give Disney more reasons to make licensing agreements with it. The company needs to divert from its reliance on licensing agreements and to export its portfolio that will make its win a battle that it had lost to its competitors. It is critical that management identifies areas that the company can expand its products line, business operations and develop a competitive advantage that will ensure its continued financial success and dominance in the toy market.
Areas and opportunities that LEGO can pursue
Take part in a corporate social responsibility initiative.
Compete in the Digital Sphere
One of the areas that LEGO can exploit so as to diversify its product line involves competing in the digital sphere. The undertaking can be done through the use of free to Play Mobile Gaming. The aspects that the necessitate the change for tact form physical toys to mobile gaming include the fact that physical toys are down trending for the current generation of children. The current generation of children is currently fixated on the use of technological devices as a means of entertainment. Having a mobile phone is currently considered a necessity and fashionable among children (Kaplan, 2012).
Another aspect that supports LEGOs entry into the mobile gaming digital sphere is the fact that the mobile games can be bought from any location. The feature will help the company do away with mobility issues that had earlier grappled the company such as the instance where its supply chain management was inefficient. Furthermore, shifting to digital games would allow a child to exercise creativity in an infinite way without being tied to the use of the conventional physical blocks. Therefore a child play options will not be limited as it was before but given diverse ways to explore the use of building blocks.
Implementation of the strategy is prudent since the mobility nature of the digital games will expose more children to the LEGOs brand. The undertaking implies that children who could not access LEGOs product physicaly due to a previously targeted market outreach on particular regions can still get access the companys products. The step will increase the companys outreach. Additionall, the company will benefit from diverse areas of income generation derived from the in-game purchases option.
Create a social media campaign
According to Hanna, Rohm & Crittenden (2011), social media campains can help a company raise issues about brand awareness and consequencialy increase its outreach to its target consumers. The company can therefore embrace social media as a tool that will help it increase brand awareness and eventualy its outreach. An example of an intiative that the brand can take using social media is a campaign dubbed Create the next LEGO. The initiative may be in the form of a context that encourages creativity in which the winning idea may be gifted or win a prize of a high value. It is important that the company uses a price of high value which may serve as an attracting feature for the participants. The undertaking will give existing customers the opportunity to be more involve with the LEGO brand and in turn promoting its brand its brand loyalty.
The initiative can be place on all of the companys social media sites with a link that can be shared by users to other interested persons. The strategy can enable friends of each entrant to the campaign and subsequently increase traffic to the companys social media pages and websites. It can aslo encourage retweets and sharing with the aim of making the brand trend. Another way in which the campaign can be made trend is using paid sponsorships which will place the campaign in the companys targeted social media news feed. The method will help the company realize benefits for it is proven to work on other brands. An example of a brand that used the technique and it worked for it was Frito Lays campaign dubbed Do us a Flavor.
Use Premium Pricing e.g. Lego rental and cross sell items
Initiate a contest on the creation of the next Lego.
Implementation (
Expected Costs
Anticipated Financial Gains
Recommendations and Conclusions
References (20)
Robertson, D., & Hjuler, P. (2009). Innovating a Turnaround at LEGO. Harvard Business Review, 87(9), 20-21.
Andersen, P. H., Kragh, H., & Lettl, C. (2013). Spanning organizational boundaries to manage creative processes: The case of the LEGO group. Industrial Marketing Management, 42(1), 125-134.
Antorini, Y. M., Muniz Jr, A. M., & Askildsen, T. (2012). Collaborating with customer communities: Lessons from the LEGO Group. MIT Sloan Management Review, 53(3), 73.
Lauwaert, M. (2008). Playing outside the boxon LEGO toys and the changing world of construction play. History and Technology, 24(3), 221-237.
Hanna, R., Rohm, A., & Crittenden, V. L. (2011). Were all connected: The power of the social media ecosystem. Business horizons, 54(3), 265-273.Kaplan, A. M. (2012). If you love something, let it go mobile: Mobile marketing and mobile social media 4x4. Business horizons, 55(2), 129-139.
Request Removal
If you are the original author of this essay and no longer wish to have it published on the customtermpaperwriting.org website, please click below to request its removal: