B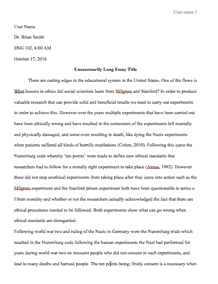 University/College: 
Wesleyan University
This essay has been submitted by a student. This is not an example of the work written by our professional essay writers.
Heineken operates in more than 70 countries, owning the most outstanding portfolio in the world, with more than 125 breweries. Heineken is third in the worlds largest brewery industry by volume, led by Anheuser-Busch InBev and SABMille. Heineken has ten different brands such as Heineken, Cruzcampo, Amstel, Starobrno, Zywiec Brewery, Newcastle Brown, Buckler, Tiger Beer, Birra Moretti, Zagorka, and Jillz. The premier brands are Heineken and Amstel Light. (mbaskool, 2017). Heineken identifies its plants and equipment as essential, thus extensively invest in infrastructure for efficient working operations. For example, some breweries such as those in Russia are using the KHS plant technology, which processes 50-liter kegs, which are added to the output of 30 liters up to 140kegs hourly. The usage of technology thus benefits the Company to manufacture more beer efficiently. (All Answers Limited, 2016). Heineken has also been using green fridges, which reduced the consumption of energy.
Sales and Distribution
The main competitors of Heineken Company include Miller, Coors, Anheusen-Busch, Grupo Modelo, and the UB Group. Heineken gains by expanding its product line for new locations and currently has extensive work network. The geographical widespread of Heineken allows the Company to sell fresh beer to the customers, thus saving transport cost and strengthening the breweries' system which results in cost reduction and customer satisfaction. Heineken has won his clients at the purchase points due to registering top-line growth. The most valuable asset of Heineken Company is the brand name. With many different brands, Heineken benefits from selling to all types of beer drinkers. Heinekens brand name also contributes to significant sales due to its positive impact on the customer. Heineken's brand being a competitive advantage results to the company extending production internationally and gains more money for the enterprise (All Answers Limited, 2016).
Marketing
Heineken has expanded its global market, selling its products mainly in Europe. Other regions include Eastern and Central Europe, Western Europe, the Americas, Africa, and the Middle East. Heineken Company uses its brand name to develop a global presence, thus obtaining many marketing activities for the brand name, which is also a competitive advantage for the Company. Compared to other beers, Heineken beer has attractive prices thus more customers. Heineken Company also benefits more by getting the smaller brewers, thus selling their label widely. Heineken has also benefited from using different approaches to advertising compared to its competitors and other smaller industries. (All Answers Limited, 2016). Heineken indulges in several promotional and advertising initiatives resulting to the brand equity improvement. Heinekens slogan the worlds most valuable international premium beer brand is used in the advertisements and promotions. The company serves its customer with fresh beers because of the proximity to the end markets, which also benefits the company in saving transport costs. Heineken targets all groups as it is in a position to cater to all beer drinkers (mbaskool, 2017).
Executive Management
In 2004, Heineken came up with new initiatives targeting the development of leadership. One of the initiatives is the model of new leadership competency, which describes the expected behaviors from Heinekens senior managers. Heinekens values and ambitions are catered for in this model, which also elaborates the required response from all top executives. Heineken also designed a new structure of senior management in 2005, which will support and drive the growth of the business as a global organization.
References
All Answers Limited. (2016, March 8). Business Essays - Heineken Beer Market. Retrieved April 11, 2017
mbaskool. (2017). Food & Beverages. Retrieved April 11, 2017
Request Removal
If you are the original author of this essay and no longer wish to have it published on the customtermpaperwriting.org website, please click below to request its removal: