B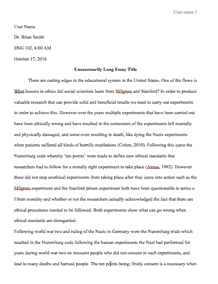 University/College: 
Wesleyan University
Type of paper: 
Research proposal
This essay has been submitted by a student. This is not an example of the work written by our professional essay writers.
The Crete LLC Company Server Implementation Proposal
To ensure that infrastructure is deployed effectively, it is important to consider operations undertaken by the Crete LLC Company. This will be of assistance when it comes to technology deployment. The Crete LLC is an organization dedicated to in manufacturing, production, and distribution of solar panels. The company has many customers worldwide. Due to the growing demand for the solar panels, the company wants to implement a technological infrastructure that will connect their three locations at Los Angeles, Dallas, and Houston, with primary areas being in Dallas and Houston. The company has to make use of windows server 2012 to connect the three areas.
Several assumptions have been made when creating this plan. First, it is assumed that there is already an existing Wide Area Network which hosts the local servers connected to the internet service provider who provides enough bandwidth. Second, it is assumed that the company is less concerned with the cost to be incurred and is mostly concerned with the implementation of an effective, efficient, and real-time infrastructure for proper business operations.
Microsoft Windows Server 2012 has some advanced features that Crete LLC may take advantage of to ensure they meet the main goal having an interconnected system supporting their business operations. One of the advanced feature being an improved file and storage services, the server has increased storage spaces and storage pools (Xu, 2016).)This will enable Crete LLC Company to group their disks into one or more storage pools. The server also allows the creation of virtual disks which supports the addition of more disks in the storage pool without having an impact on the users. Besides, the Windows Server 2012 supports domain controller cloning, utilizing the Active Directory Domain Service. The company can be able to organize extra domain controllers. This can be achieved since the already existing domain controllers can be cloned.
The Crete LLC Active Directory
An active directory is an instrument used to make the process of sharing user and network resource control easier. From a comprehensive perspective, the conception of Active Directory chains the ability to scale and assign assets and resources. Both internal and internal information that the organization may collect will be logically organized and standardized by the active directory. The company is more concerned with the network security in all the three locations at Los Angeles, Dallas, and Houston. One of the approaches that would ensure high security considering servers at different geographical locations is the multi-forest design. It will make sure that the network is secure. Though this method will be costly to the company regarding support and management, it will escalate the level of messaging and collaboration.
This approach of an Active Directory will ease network security management and will make the whole process of assets and resource supervision easy. Use of groups in the Active Directory will enable the administrator to manage and deal with a group of users or computers collectively. It, therefore, helps to make the policy issuing smooth and fast while at the same time ensuring improved security. Considering the number of staff at each location, Los Angeles has the least number of employees, and it would be advisable to control the domain from this location.
The domain controller best suited for the Crete LLC company network is the Read-Only Domain Controller bearing in mind that the company is a multinational operator. This type of domain controller will ensure implementation of Read-Only partition which will enhance system security. It will eliminate security threats related to database modification since every user or group of users will have their controlled level of access and limited authority to perform various operations on the data within the database
FSMO Roles placement
As it is known, multi-master updates do not suit some of domain and enterprise services. Some of these operations and updates require being carried on a particular domain partition or forest. This helps to determine and point out target domain for these process eliminating any conflict or disorder like data replication that may be introduced by performing multi-master updates on the whole domain disk. For the network to function as intended, unique roles for better system performance might be prioritized in some domain controllers. These are the roles called Flexible Single Master Operation (FSMO) roles.
Figure 1 FSMO roles
Some of the FSN roles that will be assigned to domain controllers are; Primary Domain Controller emulation. This is responsible for various operations such as receiving password updates after users have changed their passwords, receives group policy updates among other functions. The other FSMO role is infrastructure mustering. The domain assigned this role is responsible for ensuring that references to the objects present in the domain are proper. Also, RID mastering is another FSMO role that should be assigned to a domain. This role ensures that the active and standby RID pools are allocated to the copy domain controllers within the domain. FSMO roles may be terminated, observed, and relocated to another domain controller.
Plan for AD backup and recovery
An Active Directory is critical to any business organization since it stores all the enterprise data, user accounts, mailbox configurations, and is used in user authentication and authorization for them to access resources. It is therefore important to ensure there are proper Active Directory backup and disaster recovery procedures.
The windows server 2012 supports several methods of Active Directory and domain controller backup and recovery. These include system state backup and recovery, snapshot backup and recovery, and through the recycle bin (Mather, Kumaraswamy & Latif, 2009). Also, it supports backup through tombstone reanimation and virtual machine snapshots.
The company will employ both manual and scheduled backup models. Manual backup should be initiated by an administrator or the company's backup operator members to backup server content to media disks. Also, there should be a scheduled backup plan which should be planned to take place at strategic time and intervals. This backup should be done on local drives and media tapes. It can be scheduled to occur at some time intervals like after every one week or after every three days.
Group Policy
Network Group policy is an important aspect of any network. It ensures that there is controlled access to the network resources and strong authentication of connection requests (Chan, Woon & Kankanhalli, 2005). It should be noted that the company's network will support efficient accomplishment of various operations and task processing in all the three locations. This will also cover the transfer of data between the different locations and departments. Lack of the network security policy puts these tasks at a security risk as hackers may get into the system with ease due to lack of proper authentication causing data alteration and data loss. In a Windows Server environment, group policy will act as a single administrative instrument providing controlled access and consumption of the network resources.
Crete LLC plans to have two central locations, one in Dallas and the other in Houston. These two most important sites will have control of their local servers since it is likely that the two locations will have lots of engagements. The overall management and control of the infrastructure connectivity are best suited to be situated in Los Angeles. This is because this location is likely to be less engaged compared to the other two sites.
Different settings may exist due to time variation in the three areas. The group policies should, therefore, allow application deployment to be determined by the administrators and not the ordinary users. During development of the group policies, it would be advisable to consider the resultant impact of the policies on management, security, availability of the system connectivity as well as understanding the critical business operations.
DNS
To ensure that there is secure connections and transmission, the company will consider using a private network. The namespace to be implemented for the organization will be hidden over the internet since exposing it to other internet users might expose the company to security threats. To ensure that there is connectivity between the three locations, a Wide Area Network will be implemented. This will support connectivity and transmission of data among users in the three areas. Business operations such as sales, marketing, customer care services, and product advertisement are necessary and require the server to be connected to the internet.
It is important to ensure that the name used by the company will not contradict with other namespaces used on the internet. This is because a namespace is vital and necessary when a user wants to locate precise resources within the network. It is therefore important to ensure the namespaces used both internally and externally will allow users to recognize these resources without a struggle.
The DNS zones implemented may vary among all the three locations due to differences in operations management and organizational control existing within each of the location. The DNS server should be able to deliver the main zone, subordinate zone, and stamp region.
File Services
File sharing is an important concept that should be enabled on any network. There will be controlled file sharing to ensure that the most important and confidential files are not accessed by individuals who do not have the rights. There other network resources that will be shared including printers. Printers will be shared among the users having their particular desktops in a department. Every user will ensure they are responsible for any modifications of files other file operations.
Quota management helps to make sure that the database, other system devices, and equipment are secure. By using quota management, limits of disk space amount can be set and restricted reasonably. Through the establishment of quotas, it will be able for the administrator to set limits policies to a particular group of users. Quotas will also help to alert the administrators when the limit set is approached and when a user violates the system use. This helps in system monitoring. The company will properly manage the resources contained in the windows server 2012 after implementing quotas usage (Kim & Solomon, 2014). Quotas can be deployed using the File Server Resource Manager to establish both hard and soft quotas within the disk space. To group shares among the servers in a logical manner and to connect these shares to their right namespace, Distributed File Systems should be used.
Remote Services
To enable users to connect to the servers and gain access to resources, it would be advisable to implement cloud connectivity capability. This will allow the authorized users to securely connect to the database, retrieve information required to accomplish their assigned task while on the field. The windows server 2012 provides remote access, direct database access, as well as network routing services. However, there should be strong authentication and authorization mechanism to ensure that only those individuals authorized to access such resources remotely are the only ones able to connect. This will help to eliminate security threats posed by remote access of servers by unauthorized individuals.
Some technologies can be used to ensure there is protected remote access by the users. One of these technologies is the implementation of Virtual Private Network (VPN). This technology will enabl...
Request Removal
If you are the original author of this essay and no longer wish to have it published on the customtermpaperwriting.org website, please click below to request its removal: