B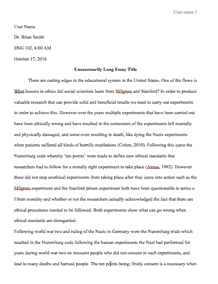 University/College: 
University of Richmond
Type of paper: 
Course work
This essay has been submitted by a student. This is not an example of the work written by our professional essay writers.
AirAsia is a low-cost carrier in Asia and one of the most successful exemplars of the low-cost business model in the airline industry. It started as an amateur airline with just two aircraft domestically in early 2002 as a full-service domestic carrier. AirAsia faced a lot of competition in 2004 including Tiger Air (an LCC established by Singapore Airlines), Jet star Asia (an LCC established by Qantas but owned jointly with the Singapore government's investment vehicle, Temasek Holdings) and ValuAir. In 2005, ValuAir was acquired by Jetstar Asia suggesting that the LCC market in South East Asia had already become saturated and was beginning to rationalize. Nonetheless, AirAsia seems to have met the competitive threat posed by these new entrants with relative ease and has continued to expand.
Beginning with the successful use of the low-cost business model, AirAsia has continued to experiment with more innovative branding and joint venture strategies to diversify its product market and extend its reach within an increasingly competitive South East Asian market. Ryanair's model Point-to-point; high aircraft utilization; multi-tier pricing levels; small catchy adverts always; lots of publicity; seek opportunities to appear in the media as often as possible.
Culture is divided into three levels. Artifacts and Behavior - This is what we see, what a newcomer, visitor or consultant would notice (e.g., dress, organization charts, physical layout, degree and formality, logos, and mission statement. Air Asia now has a eet of some 43 aircraft, and both domestic and international operations carrying over 4.5 million passengers per annum. The heavy use of information technology to aid decision-making is a key element of AirAsia's operations. (Lim, n.d.)
Norms and Values - What they say, what we would be told is the reason things are the way they are and should be. Company philosophy, norms, and justifications. Making money through the forensic management of costs which he claimed were closely monitored on a daily basis at the airline. Hence, the close management of costs is critical to maximizing prots at AirAsia. An example of this was AirAsia's daily reconciliation process at 2100 hours which allows for a report to be generated for review by the CEO and revenue manager the following morning and provides an opportunity to develop strategies to address any shortfalls. The ruthless focus on costs made AirAsia one of the most cost efcient LCCs in the world. AirAsia has been hugely successful in reducing operating costs.
AirAsia uses sophisticated crew management systems and Navitaire's open skies' integrated software (computer reservation, revenue, and expenditure management system). He also claimed that AirAsia has a mathematician working for them who develops algorithms for trend analysis and the system tells you what you should price tickets at. It's very much an articial intelligence system looking at the trends and the situation they price their tickets'
Pricing of airlines tickets is 80% lower than the equivalent FSA price for early bookings while late bookings are 20% below the FSA price. Approximately 85% of all tickets are sold on a B2C (Business to Customer) channel involving extensive use of information technology to support the channel. Aside from selling tickets through call centers and the corporate website, AirAsia pioneered the selling of tickets via short messaging service (SMS). Approximately, 47% of the airline's revenue comes from ticket sales directly via the internet.
Branchizing' has involved AirAsia establishing low-cost airlines using its brand in Thailand and Indonesia. These are joint venture companies with AirAsia holding 49% of the equity in these operations. However, the companies also pay management fees to AirAsia for the use of its brand and systems. This method of expansion has proved useful since the regulatory regimes of Indonesia and Thailand make it easier to establish new enterprises with some local ownership. Moreover, it has enabled AirAsia to secure air travel freedoms that it would otherwise struggle to obtain. Underlying Assumptions - What they deeply believe in and act on Unconscious, taken for granted beliefs about the organization and its work/purpose, about people, rewards, etc. (Schein, 2016)
Stringent nancial management also extends to the way in which AirAsia deals with its suppliers and vendors. Approximately 80% of jet fuel purchases are hedged to reduce the airline's rising fuel bill. According to Interviewee A, jet fuel is also the only input which is paid for two weeks in advance to obtain a discounted price AirAsia seeks to delay all other payments with vendors to ensure it maintains a strong cash ow.
Until 2006, aircraft were leased except for six aircraft that were purchased from failed Australian carrier Ansett and troubled US airlines in the months after September 11; they came real cheap. So did the aircraft that AirAsia leased in the aftermath of September 11 leases fell from US$235,000 per month to US$145,000 per month. This is a fact that is sometimes overlooked in the business press and airline literature that, although the terrorist attacks resulted in reduced demand (especially in Western countries), it also enabled low-cost carriers to capitalize on the fall in aircraft leasing costs while FSA's were often burdened with higher leasing costs or debt servicing on purchased aircraft Aside from venturing into related and sometimes unrelated services, AirAsia seeks growth through increasing frequencies on existing routes and the establishment of new routes and hubs. Additionally, it relies on its branchizing' strategy to expand its operations
Culture Change and Innovation
Culture can be introduced in various ways without necessarily putting the business at risk. This may include. First, Education and communication. Under development and training, this will equip the employee with skills, motivation, and commitment. Training and development in Air Asia are crucial to keep the staff Up-to-date. New Recruits are given a regular one-week training after which there is another three-month training inform of probation. Workers skills and knowledge will be enhanced through Air Asia's academy. Skills acquired ensures that the workers have the skills to handle more than one job in the organization. Cabin crews perform more than one task including assisting passengers, cleanliness in the aircraft and ensuring passengers are safe in the cabin. The training will help the employee to facilitate change in the external and internal environments, in which they are trained to learn new skills and develop unique abilities, to respond to these changes in the organization. Air Asia has made several partnerships with other stakeholders including Canadian Aviation Electronic for building an aviation training center. Current Air Asia pilot and those in future are trained in this center. The partnership helps the organization to develop a high-quality workforce that results in business growth.
Second, Participation and Involvement. One of the biggest challenges in an organization is to get the right people for the job. Businesses are operating in a dynamic economic environment with high attrition rates hence finding the right people to keep up has been one of the most significant challenges. Managing the right people for AirAsia is one of the biggest priorities. They believe having the right people for the roles result in high returns. With over 5000 employees across 11 countries, Air Asia has a pool of talented well trained, reliable and safety focused employees in all the levels of the organization. The main focus in attracting qualified and talented young employee is to develop a stable AirAsia work...
Request Removal
If you are the original author of this essay and no longer wish to have it published on the customtermpaperwriting.org website, please click below to request its removal: