B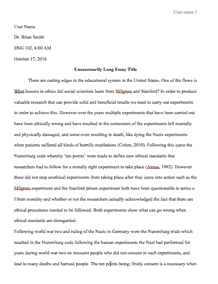 University/College: 
George Washington University
This essay has been submitted by a student. This is not an example of the work written by our professional essay writers.
Companies that are profitable and are large in terms of assets, operation, and revenue, are mostly listed in either the NYS or NASDAQ or both. One of these companies is Wal-Mart, it has also been listed as number one in the 2017 Fortune 500, having USD 485 billion of revenue, after making a profit of USD 13.5 billion on their sales. Wal-Mart has 8,900 stores running in various parts of the world, having three separate business sections of retail stores, which include Wal-Mart international, Sam's Club and Wal-Mart stores. Entirely, they give various types of merchandise such as the furniture, health & beauty, apparel, groceries, and stuff electronic appliances.
Apart from being the largest retailer in the world, the recent Fortune Global 500 report shows that it is ranked as the worlds largest public corporation, and the worlds largest private employer in the world, having over 2 million workers as well as the largest
The following are the 5 years financial reports for Wal-Mart, between the years 2013 to 2017.
Income Statement
Income Statement 2017 2016 2015 2014 2013
Revenue $485,873 482,130 $485,651 $476,294 $469,162
Gross Profit $124,617 $121,146 $120,565 $118,225 $116,674
Operating Income $22,764 $24,105 $27,147 $26,872 $27,801
Net Income $13,643 $14,694 $16,363 16,022 16,999
Diluted EPS $4.38 $4.57 $5.05 $4.88 $5.02
Balance Sheet
Assets 2017 2016 2015
Current Assets Cash $6,867 $8,706 $9,135
Net Receivable $5,835 $5,624 $6,778
Inventories $43,046 $44,569 $45,141
Other Income Assets $1,941 $1,441 $2,224
Asset Summary Total Current Assets $57,689 $60,239 $63,278
Net Fixed Assets $107,710 $110,171 $114,280
Other Noncurrent Assets $16,389 $12,476 $8,046
Total Assets $198,825 $199,581 $203,706
Liabilities Current Liabilities Account Payable $41,433 $38,487 $38,410
Short Term Debt $3,920 $6,004, $6,689
Other Current Liabilities $0 $0 $0
Liabilities Summary Total Current Liabilities $66,928 $64,619 $65,272
Long Term Debt $42,018 $44,030 $43,692
Total Liabilities $121,027 $119,035 $122,312
Wal-Mart Stores has shares outstanding at 2.987 billion for August 29, 2017.
A 52-week high/low denoted to the highest and lowest price of the stock traded during the previous year. It is perceived by various investors and traders that the 52-week high or low as a substantial factor that helps in determination of the stocks current value as well as predicting future price movement.
The following are the Wal-Mart stock quote and Summary
1 Year Target81.5
The todays high/low is $79.57/$78.67
Share volume 6,314,623
90 Day Avg. Daily Volume8, 994,081
Previous close $79.39
52 Week High/Low $ 81.99/$65.28
When Wal-Mart has excess earnings from which it wants to pay a dividend to its common shareholders, they will declare the amount along with the respective date payable. The Board of Directors of Wal-Mart, Inc (NYSE: WMT) agreed on the annual cash dividend for the financial year 2018 to be $2.04 per shares. It is considered to be an increase of 2% from the previous one of $2.00 per share that was paid for the last financial year. The annual dividends of $2.04 for the fiscal year 2018 will be paid in an installment of four quarterly of $0.51 per share.
I came to learn that, every week; there are over 260 million members and customers who come to visit 11,695 stores that are under 59 banners across 28 nations worldwide as well as e-commerce websites that operate in 11 countries. As per 2017 fiscal year, Wal-Mart had the revenue of $485.9 billion, and it has nearly 2.3 million associates across the world. Progressively, Wal-Mart is still the leader of sustainability, employment opportunity, and corporate philanthropy.
Request Removal
If you are the original author of this essay and no longer wish to have it published on the customtermpaperwriting.org website, please click below to request its removal: