B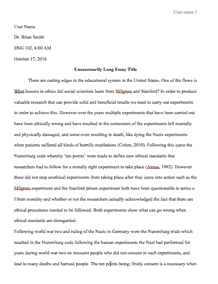 University/College: 
University of California, Santa Barbara
Type of paper: 
Course work
This essay has been submitted by a student. This is not an example of the work written by our professional essay writers.
Carole King is an American singer, composer, and pianist. She is also one of the most talented female songwriters of her generation. After starting her singing career in the 1970s, she has moved from success to success, winning four Grammy Awards and gaining entrance into the Songwriter Hall of Fame. As one of the most successful female songwriters, her style is reminiscent of early 1960s rock as well as being one of the best examples of the soft rock of early 1970s. There are three main reasons why Carole King is heralded as one of the greatest musicians of her generation. She is a gifted songwriter, has great command over her vocals, and she is a prolific composer.
A Prolific Composer
King spent evenings with Goffin writing and composing songs. After their graduation, Don Kirshner hired the newlywed couple to write songs for his penning lyrics. With King composing music on piano and Goffin penning the lyrics, they created many famous songs. Their success was so substantial such that the duo ventured into music production. The pair kept abreast of stylistic changes on the vibrant Sixties scene, writing with vividness and have created many vivid songs. The Beatles acknowledged their prowess and so did other artists of the time. In 1968, Goffin and King divorced. Goffin continued to write songs with musicians, while King evolved into a masterful performer of her own increasingly mature style. She became one of the most popular singers and songwriters of the 1970s with the release of Tapestry album, which contained such mellow classics as Its Too Late and Youve Got a Friend. Her songs held down the top spot on the album charts for 15 weeks, earning King a Grammy 1971. Since then, King has released more than 20 solo albums. In total, she won four Grammy awards, including female vocalist musician and No.1 on the charts. She has more than 100 hit singles. And over the past 50 years or so, her music has been recorded by thousands singers. This goes to show that King was a master composer who continues to inspire upcoming songwriters and singers. Her prowess, even when her hay days might be gone, continues to be recognized. It is only fitting then that Carole King should be inducted into the Rock and Roll Hall of Fame.
Vocal Master
Any of Kings songs such as Will You Love Me Tomorrow?, Locomotion, One Fine Day, Pleasant Valley Sunday, Youve Got a Friend, I Feel the Earth Move, to name just a few, are brilliant examples of vocal mastery. Her songs combine the simple and romantic culture of the United States in the 1960s and 1970s, appealing to the dreams of millions of fans. She endeavored to capture raw emotions in her songs with the sincerest, not melodramatic, voice, compared to other musicians of the era. Samuel Coleridge said, what comes from the heart goes to the heart. This aspect gives her songs true meaning for millions of adoring fans.
It was her voice that was feted at the Kennedy Center Honors together with the likes of George Lucas and Rita Moreno. During the ceremony, it was remarked that Kings music healed her fans. This is a direct testament of the power of Kings voice in any performance. It is hard to believe that before her music career she was constantly rebuked for having a horse voice. Today, however, that voice is celebrated by millions of adoring fans. It is her vocal mastery that allowed King to pen dozens of chart topping songs during her career. At the ceremony, King was honored by other Hall of Fame musicians such as Aretha Franklin, leaving no doubt that she should be inducted into the Hall of Fame.
One of the Few Female Composers to Enter the Songwriter Hall of Fame
For a female songwriter to gain acceptance in the Songwriter Hall of Fame, the stars must have been aligned perfectly. It is one of those events that are so rare that an entire generation might pass without witnessing the event. King became a member of the hall of fame in 1987. During her induction, she was labeled as the most successful female songwriters of the twentieth century. The honor was largely due to her domination of the charts with several of her singles staying on top of the chart for weeks on end. At the same time, King was awarded the Gershwin Prize as well as the Jonny Mercer Award, the highest prize in the Songwriters Hall of Fame, in 2002. In addition to record sales, King also composed for an animated television film, as well as the movie A League Of Their Own where she won an Academy Award in the Best Song category.
Carole King is already part of the Rock and Roll Hall of Fame. Therefore, it is not a question of if she should be inducted, it is a question of when. Tapestry alone has sold 25 million records since it was released. That alone would be reason enough for a rock musician to get a foot in the door. What makes Carole King the right choice is, however, more than the millions of fans she has around the world. She started off as a singer-songwriter. Her success has not relied on anyone, apart from the time she used to compose music with her husband before they were divorced. Therefore, according to other musicians who enter the Hall of Fame through collaboration or their work with other groups, King has earned her place through solo effort. She is the semblance of a one-man army rock star so to speak. She has had to bear a lot through her journey as a musician, and the most difficult being performing for a Hall of Fame inductee, Lou Adler, while she knew she could have been the one being inducted.
Conclusion
All this success was even after King divorced her husband and fellow composer. She managed to steer her music career single-handedly, enduring one of the most trying periods for musicians. In a largely male-dominated scene, King managed to hold her own and capture the hearts of millions as evident in her record sales. She also managed to keep her career intact without scandals hounding her. It is for that reason that King will forever be remembered as one of the greatest talents of her generation. Few artists today can hold a light to her. From her prolific compilations, vocal mastery, emotion jerking music, to her outstanding performances, King undoubtedly took the music scene by storm, and for that, she will be forever remembered.
Request Removal
If you are the original author of this essay and no longer wish to have it published on the customtermpaperwriting.org website, please click below to request its removal: