B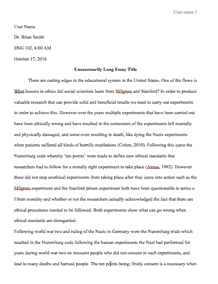 University/College: 
Sewanee University of the South
This essay has been submitted by a student. This is not an example of the work written by our professional essay writers.
Our . There are several key takeaways that I gather from the project which enriched my knowledge in hospitality business management. These takeaways include:
Critical thinking.
From the previous classes, I was able to gather that for an individual to be successful as a manager the person needs to have the ability to think critical. Through critical think, one can be able to develop goals and objective for the organization that they are managing (Campbell & Lambright, 2011). By engaging in this capstone project, I was able to know the benefit and practice how to critical think to achieve the group objectives for the project.
Communication skills
Interpersonal communication and the ability of an individual to communicate properly with another individual including a stranger while observing courtesy is vital in the hospitality sector. While doing our capstone project we had to engage in communication with the locals of Vancouver when conducting our survey (Lockhart & Borland, 2001). This enriched our knowledge on interpersonal communication because we had to communicate with all the individuals involved in the survey practically.
Teamwork
We had learned that it was essential for any individual venturing into any career path to be able to work in harmony with another group of people especially if they intend to become experienced managers in future. By working on the capstone project as a group, we were able to learn on how to divide roles among ourselves so that we can be able to work peacefully.
Networking
Any individual needs to be able to network and create a connection with other people who have the same mindset. In working our capstone project, we were group randomly (Lockhart & Borland, 2001). As a result we were able to meet and know the career passion that we share. Additionally, when conducting the survey, we met an individual who we can connect with in future as we pursue our career.
Our previous classes had done an excellent job with equipping us with the necessary skill-sets that enabled us to complete our capstone project. The management classes helped us to develop critical thinking and goal setting skills. These skills were beneficial when working on our projects we had to make several decision and set objectives and goals for our group project. Additionally, we had been equipped with skills on researching and various methods that could be used in research; as a result, we were able to complete our project effectively (Campbell & Lambright, 2011). However, the previous classes had not covered the skill of time scheduling and managing. Time scheduling and managing is a necessary skill-set because we were working in groups with a limited timeframe.
As a group leader, I was in charge of ensuring that there was positive collaboration and group dynamics. My role was to organize group meeting and ensure that everyone is taking their roles seriously so that the group objective can be achieved. Luckily, there were no major issues in the group. However, we struggled with time scheduling because everyone had different work and school schedules hence at times it was hard for us to meet as a group at the same time. This was the only challenge that we had as a group hence we choose to use video conferencing at times when we could not meet.
On our first group meeting, we gave every individual in the group a role to play that would enable us to achieve our capstone project group objective. Time management was the only challenged that my peers in the group presented. However, the group members were efficient with every individual working on their role with friendly competition hence they had morale; as a result, we developed a collaboration that ensured we managed the little time we had and completed our project.
References
Campbell, D., & Lambright, K. (2011). How valuable are capstone projects for community organizations? Lessons from a program assessment. Journal of Public Affairs Education, 17(1), 61-87.
Lockhart, M., & Borland, K. (2001). Critical thinking goals, outcomes, and pedagogy in senior capstone courses. The Journal of Staff, Program Organization Development, 18(1), 19-26.
Request Removal
If you are the original author of this essay and no longer wish to have it published on the customtermpaperwriting.org website, please click below to request its removal: