B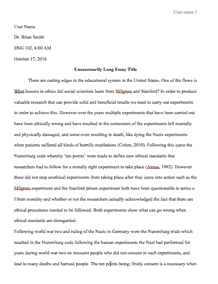 University/College: 
University of California, Santa Barbara
Type of paper: 
Business plan
This essay has been submitted by a student. This is not an example of the work written by our professional essay writers.
Video games are part of majority of peoples lives in modern times. More people have accessibility to one kind of a game or another. The gaming industry has also evolved in order to cater for differing demands and expectations of the games. Modern games are increasingly complex, more realistic, diverse, and more social in nature. Research has shown that gaming is greatly beneficial to people cognitively, motivationally, emotionally and socially (Lobel and Engels, 2014).
Hellbaked Production is a new games studio that is targeting the mobile gaming industry. The studio will develop games for both Android and iOS operating systems, with special preferences for iOS for the first games. By strategic positioning in the gaming market, Hellbaked Production hopes to be a renowned game maker with worldwide accreditation in five years time.
The studio will develop and publish games that incorporate great storylines to generate immersion. These kinds of games offer unrivalled immersion in the game making the player an active participant in an unfolding story. The studio aims at making games with great plots to create gripping atmosphere, which will go a long way in hooking players in.
The games will be developed with mobile users in mind. The number of smartphones purchased overtook the one billion mark in 2013, while tablet sales grew by 60% in that year. This translates to over one billion potential players of mobile games, a lucrative market with a lot of potential.
In order to get as many people as possible using Hellbaked Production products, the studio will employ various promotional tactics. One such tactics is using the app store optimization; a tactic that involve using a particular genres key words and using them in product description, engaging mobile games promoters and utilizing the social media scape to raise awareness of Hellbaked products to the market.
The main aim of Hellbaked Productions is to create hugely successful games with high number of downloads and positive reviews by the customers. This will be done by developing high quality games that will resonate with customers from various walks of life, exceeding the competitions weaknesses and offering the games at reasonable prices.
Market Analysis
As indicated earlier, the number of smartphones in the world is currently over one billion. This is the reason that financial reports in 2016 and 2017 showed mobile gaming to be the most lucrative in the gaming industry. Smartphone and tablet gaming (mobile gaming) grew by 19% to reach 46.1 billion US dollars, claiming 42% of the total market. Mobile gaming is expected to dominate the gaming industry with over 50% by 2020.
Asia-Pacific regions posted excellent mobile gaming performance, especially in China where more than three-quarters of revenue collected. 35.3 billion US dollars is expected from smartphone gaming, with tablet gaming accounting for $10.8 billion.
The APAC territories are expected to produce 47% of total global gaming revenue. China is expected to account for one-quarter of total of total global gaming revenue. Most of the growth in China is expected to come from mobile gaming (McDonald 2016).
In North America, the gaming revenues stood at $27 billion. Again, most of these revenue is expected to be collected from smartphone gaming. The growth is fueled by a combination of higher share of spenders as well as averages spend per gamer (McDonald 2016).
The trend of gamers is also shifting, with more women playing games, 47% of U.S gamers being women. Games are also being used for socializing, with people forming gaming families and friends network. The number of teens playing games on their mobile phones rose to 46%, with 71% of these using dedicated gaming devices. Forbes magazine notes that the future of gaming is drifting more and more towards user-choice and cross-platform playability.
Competition
Hellbaked Production target market is smartphone and tablet owners worldwide. This means that the competition will be intense, and poor quality products simply wont cut it. There are many new market entrants, and other established big players in the mobile gaming industry like Ubisoft, who set up a base in Newcastle too.
Low market entry barriers as caused an unprecedented number of newcomers in the mobile gaming industry. More games are being released in droves, and this carries a significant risk of market saturation.
Other players in the rest of gaming industry like consoles and PC are also big competitors as seeing Hellbaked Productions is chasing the same market of gamers as they do. Customers would prefer to play console or PC games over long periods of time rather than play mobile games, predominantly because the mobile screens are not that big and consoles and PC games have superior graphics and storylines. The immobility of these gaming media however gives mobile games an edge. People who commute a lot will play more mobile games.
Other applications in smartphones are also competitors for the attention of smartphone owner. Social messaging apps like Whatsaap, Snapchat and Facebook help them to socialize, and thus they tend to draw the attention of the games from the games. Hellbaked Productions will try to develop mobile games that will keep the attention of the players to the games for long periods of times.
Product/ Service
With the majority of people worldwide owning smartphones and tablets, mobile gaming is the most viable option for Hellbaked Productions. In developing mobile games, it is important to consider the operating systems of the smartphones and tablets. Most of modern operating systems are open, meaning that they have app stores where one can download applications. Currently, there are four lead smartphone operating system in the market include android, iOS, Windows Phone and Blackberry. The current global leader of the market is Android by Google with 68.4% market share. In the second place is iOS with 19.4% market share. Windows Phone and Blackberry combined market share is less than 15%. These open operating systems, which contain app stores, enable downloading of mobile applications, thus a developer who made an application targeting a particular operating system, say iOS, and will have his product available to all iOS enabled smartphones.
The entry of iPhone in the smartphone market revolutionized the mobile games platform. While previously publishers paid developers to make games which they, the publishers, would sell, iOS allows the developers to sell their games directly to the consumers, making it easier for developers to publish their games, and easier and cheaper for customers to buy the games.
Mobile games can be classified in genres like action, adventure, arcade, puzzle, boards, casino, educational, music, simulation, sports, words et al. In the Apple App Store, the highest numbers of games were submitted under the puzzle genre (Hollington 2010).this could be attributed to the ease of making a puzzle game. Due to its simplistic nature, also in terms of programming and graphics, puzzle games are the least expensive games to make. Role playing games, due to the complexities in its developments require more manpower to make, and require more time to complete, hence more expensive to make.
For a game to be considered successful, it has to enjoy high number of installs, positive reviews in various medium and offer a compelling platform, such that the player of the game remains transfixed to the game for a long time. The game should be addictive enough such that its able to keep the users attention from other applications in his phone such as social messaging apps like WhatsApp, Facebook and Snapchat.
To achieve that kind of success, the developers of the game has to work towards specifically making the game addictive, fun and easy to share with family, or other players. The game has to be entertaining, and appeal to the players within the first 5 minutes session. It should consist of a small-loop gameplay. So that the player can feel they can achieve something in short amount of time. These small-loops have to be nested in a core-loop where users have to come back for more. One way of hooking a player in the game is by basing the game on a compelling storyline. Gamers will log in to the game to know about the next chapter of the story.
The developers will pay keen attention to the graphics of the games. The graphics should be easy and attractive to the eye. Graphics could be drifting towards real life imitations, or cartoon animation. Gamers enjoy interacting with characters that are interesting and entertaining.
The game will be frequently updated. A frequently updated game will have the users coming back for new updates. This helps in keeping the game feel fresh every time gamer is playing it.
The game developers will strive to ensure that the game resonate with the consumer. The game should be made in such a way that it is seen as new, but also recognizable and understandable. Whatever the game is representing must match the subjects core subject. This helps in ensuring the game is installed with the least amount of resistance.
The game will be developed in such a way it can be played by two players. When gamers play against their companions, it adds a critical layer of engagement between the player and the game. If the game is great, it will be spread by word of mouth, recommended among peers and shared via various modes designed to share phone applications, improving its already good performance.
Pricing strategy for game application heavily depends on game genre. Most of the strategy games in the market are premium, where you have to pay before playing. The main reason why a company may opt for premium is due to high development cost of these kinds of games. On the other hand, board games are generally free to play and rely on advertisement as their main source of revenue. A free app can get more downloads than premium app especially if the app is coming from a no-name publisher. However, even though the free app can generate large amount of downloads, it does not translate to sales and revenue. Free app gets to a large amount of players whom might not be your target segment.
In Free-To-play business model, a game must have a wide range price point of 0.99 USD to 100 USD and selling emotional items. To reward a player emotionally, one must understand the characteristic of that player by understanding the four types of players, which are the Achiever, Explorer, Socializer and Killer. Apart from dividing the product into different price range, it can also be divided based on types of player to maximize the revenue channel.
The game will be provided under Free-To-Play business model. In this model, gamers can install the game for free, but will have to pay for upgrades in In-App-Purchase. In the current stage of mobile gaming, mobile game revenue is heavily reliant on In-App-Purchase (IAP), the process of digitally purchasing content within an application. Consumers are now less likely to pay upfront for game application, but they are likely to pay for extra contents once they have downloaded a free game. With the focus of Hellbaked Productions being to expand its user base to increase the amount of paying customers, the Free-To-Play model is the most effective way of doing it.
One way to make a sales projection of mobile application is to use Google Adwords Keyword Tool. The tool can generate the number of user searching the keyword using Google. Then, the number can be breakdown into smartphone users, click through rate and conversion rate from existing application. Hellbaked Productions hopes to attain one million installs by the end of the first fiscal year.
Marketing Strategy
To optimize on the projected growth in the gaming industry, Hellbaked Production will have to market its product...
Request Removal
If you are the original author of this essay and no longer wish to have it published on the customtermpaperwriting.org website, please click below to request its removal: