B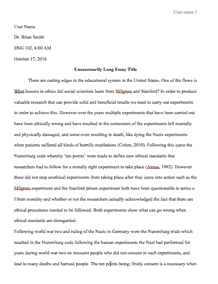 University/College: 
Boston College
This essay has been submitted by a student. This is not an example of the work written by our professional essay writers.
Edgar Allen Poe was an American poet and critic who was born on the 19th of January, 1809, in Massachusetts. He was a famous writer, poet, and critic. Edgar, who was nicknamed the father of detective stories never, knew his parents well. His father, David Poe, Jr., abandoned the family when Edgar was still young and his mother was an actress from Britain who was called Elizabeth Arnold Poe. His father was also an actor. His sister, Rosalie was taken up by another family after the death of their mother, while his brother went to stay with his grandparents. When he was only three years old, his Edgar lost his mother to tuberculosis. At this time he was separated from his other siblings, his sister who was called Rosalie and his brother who was called Henry. He, therefore, lived with a rich tobacco merchant together with his wife. The merchant, John Allan did not relate well with Edgar, but the young Edgar felt close to Frances.
When he was six years old, Poe went to Europe in England, and he stayed there for five years. He learned several subjects during this time including French, Math, Latin and history. After the five years, he went back to the United States of America and continued with his schooling there.
His poetic talent was evident from the time he was a young boy, and by the time he was only 13 years of age, his talent was unquestionable. However, the headmaster of his school and his adopted father, John Allen did not encourage him enough in his real talent, and Allen even wanted Edgar to follow him into the tobacco business. This did not discourage Edgar, who was said to write his poems on the back of some of the business papers that Allen had. He was completely passionate about poetry, and even the lure of the tobacco business profits could not persuade him to leave poetry (Bagert, 2008).
Despite the fact that Allen was wealthy, he did not provide Edgar with all the money he needed for his personal use, and due to this, Edgar started to gamble while he was studying at the University of Virginia. The author was 17 years of age when he went to the University, and it was during this period that he started to take alcohol which he ended up having a problem with for the majority of his life. Despite the challenges that he faced, he was really good in class. However, because Allan did not give him enough money for upkeep, Poe started to gamble so that he could be able to supplement his income for survival in the university. The gambling did not go as well as he had planned and after a while, he was in huge debt owing to the gambling. Due to this, he went back home, but this was just the beginning of his problems. He found out that his fiancee, Sarah Elmira Royster, who was also his neighbor, had married another person. From this frustration, he decided to move to the city of Boston.
In 1827, Poe managed to publish his first book while he was still in Boston. The book was titled Tamerlane and Other Poems. Around this time, Poe also joined the United States Army. He did quite well in the army, and he was able to attain the rank of sergeant major. After he had spent two years in the army, he learned that Frances, whom he deeply cared for was almost dying from tuberculosis. Hence, he decided to go back to Richmond, but by the time he reached there, she had already died. He made peace with Allen at during this time, and Allen helped Poe acquire an appointment join the United States military academy. He had published his second book before he left for the academy which was situated at west point. The book was titled Al Aaraaf, Tamerlane, and Minor Poems, and it was published in the year 1829.
The author and poet were quite good when it came to his studies in the military academy. However, he was expelled from the academy after he was accused of handling his duties poorly. At this time, he also felt out with Allan once more after Allen decided to remarry without informing Edgar. Finally, Allen decided to cut ties with Poe, and it has been claimed by many that Poe intentionally fuelled his expulsion from the academy so that he could spite Allan.
Once he left the academy, Poe decided to concentrate on his writing fully, and he published another book at this time. This led to him moving around many different places looking for an opportunity to showcase his work, and he went to places like New York, Richmond, and Philadelphia. Allan died in 1834, and he did not name Poe in his will, but he made sure that he provided for a child that Poe had. Poe did not even know of this child. One of Poes short stories won a competition in the Baltimore Saturday Visiter, and this was the time he got a break after he had been living in poverty for a long time. His focus was now turned to short stories, and in 1835, he got an editorial job in Southern Literary Messenger. Poe was able to manage the paper successfully with the use of skills, and when he took over, the circulation of the paper rose from 500 copies to 3500 copies. He also started to show love interest in his 13-year-old cousin, Virginia whom he married later in the year 1836.
In his new job in Richmond, he gained a reputation for being a vicious critic, and he was given the nickname "Tomahawk Man.". It was in this magazine that he published some parts of his novel, The Narrative of Arthur Gordon Pym. However, due to his aggressiveness when it came to reviewing, he fell out with the magazine and left in 1837. It has also been reported that his drinking problem played a role in his firing (Bonaparte, 1949). He had brief stints with some other magazines, and he managed to be quite successful as a writer. However, this success did not translate to financial success, and he often advocated for the publishers to pay the writers better wages and also tackled about copyright laws. In the year 1840, Poe worked with George R. Graham, and he was the editor of the magazine. It was during the two years that he worked with George Graham that his first detective story was published titled The Murders in the Rue Morgue.
He later moved to the city of New York in the year 1844, and while here, he came up with The New York Sun, which managed to grab headlines. When he published his poem titled "The Raven" in 1845, Poe was immediately recognized as a literary sensation. It is considered one of the greatest works of his career. In the poem, he goes through some of the themes he loved to write about, life and death. During the same year, he heavily criticized Henry Wadsworth Longfellow, a well-known literary figure of the time, calling him a plagiarist. This resulted in him getting a huge backlash. However, he continued with his work, and he was able even to examine his tactic is many essays that he wrote. These essays included the Rationale of Verse", "The Poetic Principle" "The Philosophy of Composition. At this time, he also managed to come up with more thrilling tackles such as "The Cask of Amontillado," and more poems like the "The Bells." (Thomas et al., 1987).
When his beloved wife, Virginia passed away in the year 1847, Poe was extremely affected. He went on to his work but his health deteriorated significantly, and he also faced financial difficulties. The last days of the author are not well documented, and they remain a mystery to this day. On the 27th of September, 1849, Poe was going to Philadelphia from Richmond. However, on the 3rd of October, he was found in Baltimore while in great agony. Once he was found in this condition, he was rushed to the Washington College Hospital. However, he did not make it, and he died on the 7th of October. The last words that he uttered were "Lord, help my poor soul." Hence, it looks like he never recovered from the death of his beloved wife and cousin, who was also the literary inspiration of his work.
References
Bagert, Brod, ed. Edgar Allan Poe. Sterling, 2008.
Bonaparte, Marie. The life and works of Edgar Allan Poe: A psychoanalytic interpretation. The Hogarth Press Ltd, 1949.
Thomas, Dwight, and David Kelly Jackson. The Poe Log: A Documentary Life of Edgar Allan Poe, 1809-1849. GK Hall, 1987.
Request Removal
If you are the original author of this essay and no longer wish to have it published on the customtermpaperwriting.org website, please click below to request its removal: