B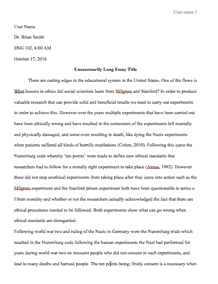 University/College: 
University of Richmond
Type of paper: 
Research paper
This essay has been submitted by a student. This is not an example of the work written by our professional essay writers.
The music composition and songs lie deep in the American history. It formed the American culture and had much impact on the modern composition. Among the music composers who contributed immensely to the traditional American music industry is Aaron Copland. Aaron, the son of a Russian-Jewish migrant, was born in 1900, Brooklyn, New York City, USA and died in 1990, North Tarrytown. He attended his school in New York City. With the help of his sister who had music lessons in violin and piano, he learned to play piano, and at 15, he decided to become a composer. He struggled to achieve his goal by talking the first step harmony; however, the environment was a little not conducive to art. His piano instructor, Leonard Wolfsohn, organized for him to commence studies with Goldmark, who had established a solid pedigree. However, Copland did not a tend music activities in school except for his private studies. Besides his composition lessons, Copland between 1917 and 1921, continued his piano studies with Victor Wittgenstein and Clarence Adler. He later termed his first compositions under the guide of Goldmark conservative and conventional though he was attracted to modernist styles. He made a piano composition called the Cat and the Mouse in 1920. Other than his traditionalist work he made for his lessons, he too loved Jazz which played a significant role in his early works as evidenced in his piano suite Three Moods in 1920 to1921.
In 1921, Copland attended the newly founded school for Americans at Fontainebleau where he became the first American student of Nadia Boulanger. He returned to from Paris to New York City after three years. He wrote an organ concerto while working as a pianist in Hotel Trio at a summer resort in Pennsylvania. He then worked with Jazz rhythms in Music for the theater in 1925, and Piano Concerto in 1926. In 1930s Copland realized that the composers were living in a vacuum and that there was the need to make music for the modern public that was being created. He thus felt the urge to simplify new music that would make meaning to the large audience (Richardson, Brett, 12).
Consequently, his later compositions led to his fame throughout the world. These included three ballets based on American folk materials: Billy the Kid in 1942, Rodeo in 1942 and Appalachian Spring of 1944 as well as El salon Mexico in 1936. Other includes The Second Hurricane in 1937, An Out Door Overture in 1938, Our Town1940, The Red Pony 1948, Lincoln Portrait, Of Mice and Men, Letter from Home and The Third Symphony in 1946. In Aarons later years, he refined his statement of Americana when he said that, he no longer felt the needs to seek out conscious Americanism since he lived, worked and could be sure that when their music matured, it too will contribute to American quality. Coplands later compositions include The Tender Land, Nonet, and Twelve Poems of Emily Dickinson for voice and piano.
Coplands other works like Piano Fantasy that he produced in 1957, Connotations 1962, and Inscape (1967) showed him increasingly receptive to the serial techniques referred to as 12-tones school composer Arnold Schoenberg.
Copland was a composer, a writer of book and music articles, a teacher, organizer of musical events and a conductor. Throughout his career, he manifested the profound reactions to American consciousness to the American Scene. His books among others include Music and Imagination (1952) Copland on Music (1960) and What to Listen to in Music(1939) (Richardson, Brett, 22).
Work Cited
Copland, Aaron, and Vivian Perlis. The Complete Copland. Pendragon Press, 2013.
Lochhead, Judy, and Joseph Auner, eds. Postmodern music/postmodern thought. Vol. 4. Routledge, 2013.
Richardson, Brett. Aaron Copland's" Music for the Theatre": A Transcription for Wind Band. Diss. 2014.
Vargo, Marc E., ed. Noble Lives: Biographical Portraits of Three Remarkable Gay MenGlenway Wescott, Aaron Copland, and Dag Ham. Routledge, 2016.
Request Removal
If you are the original author of this essay and no longer wish to have it published on the customtermpaperwriting.org website, please click below to request its removal: