B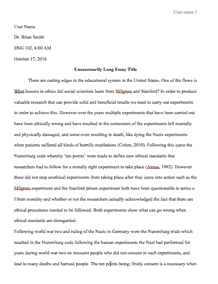 University/College: 
Wesleyan University
Type of paper: 
Article review
This essay has been submitted by a student. This is not an example of the work written by our professional essay writers.
In the article Facebook Marketing for Restaurants, David Smania focuses on the most important aspects that can help a restaurant sell its brand on social networks. He begins by giving tips on how to begin Facebook marketing and how to build an audience to maximize growth (Smania, 2016). According to Smania (2016), Facebook fits the profile for marketing because of its huge number of members and ease of accessibility. In the dawn of internet-enabled phones, it has become easier for consumers to communicate and retrieve information. Therefore, to reach this group of consumers, Smania insists on the need to create a business page and incorporate Facebook advertising as part of the marketing strategy. A business page should contain the contact, location, hours of operation information (Smania, 2016). Moreover, a restaurant should focus on building an audience through constant interaction, great engaging two-way conversations, and demonstrating care for the consumers. To achieve this is necessary to show high levels of commitment. A restaurant can demonstrate commitment by feeding people the right kind of information that is educative and insightful and which can benefit them in one way or another. However, when doing this, it is necessary to keep the audience entertained by engaging in intimate and friendly conversations. Smania suggests that the conversations should keep in mind the needs and desires of the consumers. This way, conversations will drive comments, likes, and other actions that can put the business on a competitive edge.
Moreover, Smania emphasizes the need to share great and powerful imagery and videos to attract traffic on the business page and bring customers in the restaurant. The photos should represent the restaurant as a unique entity and make the customers feel connected with the restaurant at a personal level. For instance, images such as those of different foods offered in the restaurant not only drive the customers to the restaurant but also capture the essence of the restaurant. Videos too just like pictures are a great way of garnering enough support on a business page which should be translated to real numbers on the ground. Great professional images and videos on different aspects such as educating facts about specific meals can be a great marketing concept for the business. Moreover, a restaurant should utilize features such as Facebook live streaming and check-ins to attract consumers.
Personal Article Review
This article emphasizes on significant points making it very insightful in my line of work. In this era when social media marketing is taking center stage as a form of advertising that can drive traffic to ones page and after that to the business, it is critical to learning the different aspects that can lead to social media success. This is the main point that informed my decision to choose this article. Facebook is creating a phenomenon in marketing in various businesses across the world. With over 1.7 billion users, different businesses are using it draw traffic on their pages and increase their revenues. I have to admit the importance of having a business page that attracts a lot of traffic in the line of my career. It does not only connect me with the right kind of audience but also helps me build a relationship with my clients.
Moreover, Facebook enables me to connect with other business in my line of my career which is critical in gaining the right kind of information that can help grow my business. Furthermore, Facebook as a marketing platform is very profitable compared to other traditional forms of advertising such as print and broadcast media. For a startup business, this can be very useful in reducing costs that can be channeled to other uses. Moreover, I agree with Smania that Facebook can be a great avenue to share images and videos that can be very helpful in the marketing business. In the service industry, for example, pictures and videos are a very powerful means of communication when done the right way. They can draw the right type of audience to the business translating to better profits and establishing the business as a unique brand.
Customer Security Aspect in Special Events Management
In this article, Cooper discusses five reasons why a restaurant should invest in a good security system to enhance theirs and their customers safety. Titled 5 Reasons Why a Restaurant Security System is Important, the article provides insightful and mind-blowing facts on why a restaurant should invest in a security plan to protect itself and the customers from potential robbery, burglary, and theft because they accumulate large amounts of money on the site (Cooper, 2016).
Cooper insinuates that a good system in a crucial security tool for detecting intruders, fire, and any other suspicious elements because high-security cameras offer effective surveillance. Even in low light, high sensitivity cameras can be able to identify abnormal activities and help the restaurant from losing millions regarding money and property. The cameras should be installed in an area from any obstruction so that they can capture all the necessary information in case of any adversity. Cooper suggests that investing in a good security system can help a restaurant save a lot concerning medical costs in case an employee is injured during a robbery incident or compensations in the case that a customer argues that security was not provided (Cooper, 2016). Moreover, the cameras can help law enforcement in carrying out investigations in the case of a robbery. Furthermore, Cooper argues that a good security system is a good way to scare any armed robbers or monitor awkward employee and customer behavior. Statistics indicate that employees commit most robberies in restaurant settings because they have access to different assets and understand the operations. Therefore, a good security system can minimize the chances of having committing these crimes.
Other than reducing the chances of employee criminal activities, a good security system can help a business to protect its employees from rude customers. Ensuring employee safety is a great way to enhance employee performance hence benefiting the business. It increases productivity since it monitors how employees are carrying out their duties. Moreover, a good security system is an excellent way to keep employees in check more so regarding the kind of service they offer to the customers. This way clients can feel at home and enjoy the restaurant services. Furthermore, a good system makes the customers feel secure which is a critical aspect of the business is since clients are the backbone of the business.
Personal Article Review
In this era of increased security threats from all aspects, investing in a good security system is very essential. Considering that travel is a part of many businesses today, restaurants and hotels should keep up with the increased security threats to provide their customers with quality care. This informs my decision for choosing this article. Other than the fact that it offers great insight into why a good security system is essential, it brings me up to date on what is happening in the hotel industry across the world concerning security. Personally, I love to travel, and when choosing a place to stay, I consider safety first. Feeling safe helps me in remaining calm and relaxed while enjoying my stay. Moreover, with the increased complexity of crime ranging from cyber-attacks to terror attacks, installing a good security system is a good way to ensure that a restaurant arms itself from any imminent attacks that may lead to great financial losses. Furthermore, a good security system enhances a restaurants reputation because customers are likely to return from time to time due to the peace of mind they enjoyed while staying at the restaurant.
Furthermore, the article is an eye-opener to the kind of threats many businesses are experiencing today. In the past, many restaurants were a target of armed robbers but with time employees are either collaborating with the robbers or committing the robberies themselves. This revelation is quite alarming because employees are the foundation of any restaurant businesses. Therefore, installing a system that enhances surveillance is a good way to maintain hotel security. Moreover, it is a good way to increase employee productivity because they feel that they are being watched which motivates them to work better.
Human Resource Concept
How to keep your restaurant staff motivated, by Ashish Gambhir is an informative and intriguing article. It offers insight on how restaurants can keep their staff motivated through incorporating various aspects (Gambir, 2016). Although generating the desired amount of energy to keep the employees motivated is not easy, engaging in the right steps such as investing in great teams is an excellent way to keep staff motivated. Teams are a great way for employees to connect which enhances the sharing of different ideas. Connections can be established through events that encourage employees to connect to each other and the restaurant management. Although it is an expensive affair, restaurants can take advantage of the fact that food and beverages are in plenty and use them to minimize on other costs. This will provide a perfect opportunity for connecting and bonding which will translate to staff motivation. Social bonds in the service industry are an excellent way to establish cooperation hence enhancing service and guest satisfaction. Moreover, teamwork helps employees to work towards business goals because it reduces frictions that interfere with business operations.
Gambhir (2016) further argues that getting the right people in leadership positions is a great way to enhance employee motivation. He describes the right leaders as those with high levels of energy and charismatic. They are motivated in their work and are ready to engage other team members in decision-making and to bring change to the business. A charismatic leader has a profound influence on employees productivity and performance. Furthermore, a great leader encourages peer-to-peer acknowledgment which makes employees feel valued and work hard to meet the business goals. According to the peer-to-peer concept, encourages employees to send recognition on a job well done. It is easy for employees to get bored and feel as if they are stuck but recognizing ones effort motivates them to work better and harder.
Personal review of the article
In the hotel industry, keeping employees motivated is a great way to enhance their performance and increase their productivity. Considering that staff members are the foundation of the hotel industry since they frequently interact with the customers, I find this article informative on the best ways to ensure employees are well motivated to ensure the smooth running of the business. I agree with the fact that leaders play a major role in enhancing employee motivation. A charismatic and highly motivated manager encourages employees to work hard to meet their personal goals and business goals as well. Moreover, the article gives tips on how to ensure that staff is motivated every time through encouraging peer-to-peer acknowledgment. Peer-to-peer recognition ensures that employees recognize each other efforts and encourages each other even in tough situations.
Furthermore, I find the article to be very helpful in my line of profession. As an events manager, coordinating your team to complete the tasks in time and attain the desired goals can be difficult than it seems. Therefore, by organizing events that help employees to socialize and share some of the challenges they are experiencing in their line of work is an excellent way to enhance e...
Request Removal
If you are the original author of this essay and no longer wish to have it published on the customtermpaperwriting.org website, please click below to request its removal: