B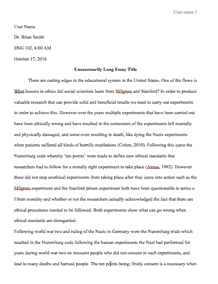 University/College: 
University of Richmond
This essay has been submitted by a student. This is not an example of the work written by our professional essay writers.
I place my special request to be one of the students considered to take part in the Islamic Art Symposium. I am an art student who is passionate and believes in the world of art. My inner drive and full potential of my profession are specialized in Islamic art. Since the trip to Richmond is specifically aimed at experiencing what art means in the Islamic culture, I believe it will be of benefit to me if given an opportunity.
From a tender age, I've lived a dream of becoming one of the best artists in the region. My deepest desire has always been an opportunity to be exposed, gather information from individuals who have succeeded and also share the experience with others. I believe that this is the best time for me to be able to increase my understanding of the entire conception of art, develop my career and also network. My request is not just to attend the trip but to be offered an opportunity to create my competitive advantage for the sake of my future and that of colleagues here in the institution.
Unlike other areas of study, I believe that art is more of emotional, creative, unique and original. In my ways, I have developed the necessary skills to input unique features in the Islamic art. But my worry is, how will I develop? If I am not given opportunities to interact with reality. Art is real, and therefore I am requesting for an opportunity to identify art from the entire observable elements of the surrounding. I have always believed in art because I see it everywhere but with no experience from a professional.
My love for art is outstanding and genuine. In the entire University, I believe that I am one among the few students who have identified themselves with the art of Islamic culture. Furthermore, my competence, advanced skills, and memory places me at the forefront of getting the opportunity and later on sharing with colleagues who are members of the class. The fact is, I am the best, and given an opportunity, I will prove all this right.
Despite my competence and understanding of art, I tend to believe that making comparisons and listening to the advice of the new individuals besides the regular instructors is quite imperative. I, therefore, appeal and take an honest oath, that given an opportunity I will represent not only my University but also Qatar at large. The love that I have for Qatar and University signifies the greatest level of dignity that I have for humanity reflected in the artistic world.
Furthermore, while at the symposium, the clarity in distinguishing the Islamic art and that of other religions may not only be explained in theory but shown practically. Advancement in skills, sharpening my creativity and testing my competence with others is key to my success. Sincerely, I believe in myself. I understand art from a perspective that seems to be superior in the eyes of the colleagues, but the fact is experience is lacking, and therefore this symposium is critical.
To the University and department in general, a mark will be highlighted by the various art professionals indicating participation and excellent performance in line with creativity, originality and the ability of the art to create emotional touch among the team leaders.
Request Removal
If you are the original author of this essay and no longer wish to have it published on the customtermpaperwriting.org website, please click below to request its removal: