B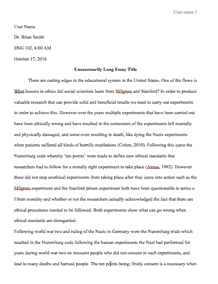 University/College: 
Middlebury College
Type of paper: 
Creative writing
This essay has been submitted by a student. This is not an example of the work written by our professional essay writers.
I am writing this letter with reference to your notice dated 25th November 2017, asking for the application for the scholarship. I understand that both planners, who are critical in the development of possible solutions for problems and searchers (those with desperate need), working towards development, both locally and internationally. I have an obligation to improve the lives of the less fortunate in the society through sustainable development and effective governance. My application to this scholarship program is influenced by the fact that there is a growing need of policymakers who are not only willing but also able to employ both cross-jurisdictional and cross-disciplinary strategies to come with the most effective solutions to complex challenges.
I am a 38 years old mother of two children who are now 17 and 15 years old. I was married to their father for a period of ten years, but we had to part ways when incidences of domestic violence continued to increase from time to time. As of now, I bear the whole responsibility of providing for the children and ensuring that they also get a chance to access quality education so that they can be empowered to meet their own needs and those of the society in future. From my childhood, I have always cherished education and have committed to ensuring that I graduate with a bachelor's degree in Sociology and Psychology. It is for this reason that I joined the Walla Walla Community College in 2014 and completed my two years in 2016, emerging the top student in the class. I do not want to be a college dropout, especially after being in the Community College for two years and finally moving on to the University of Pennsylvania. However, my financial situation is not getting better and that is why a really need the scholarship to stay at the university.
My lasting interest in the issues of public policy has continued to shape my interest in democracy, development, elections, and constitutionalism. Additionally, in order to effectively understand democracy and ethnic diversity, I have to understand the legal activities that underpin governance and constitutionalism. As an undergraduate student at the university, I will carry out extensive research on these subjects from a perspective of a person that has grown up experiencing many of the challenges that many citizens are faced with from time to time. I also intend to bring this perspective to my undergraduate program, and thereafter, take with me the technical and theoretical knowledge gained, which will be of great importance to me as a practitioner of community development and good governance.
Your organization is well known for awarding scholarships to non-traditional African-American females who are 35 years old and above in order to bring to their communities the leadership skills and knowledge that is acquired when at the university. I have been doing this in my sphere of influence, but I wish to increase the scope, which I believe is possible with your assistance. The program will; equip me with the skills that are critical in addressing the social and economic development challenges, in addition to being able to come up with public policies that foster development. I take this opportunity to thank you in advance for both your time and consideration for this award.
Yours Faithfully,
Marie Carol.
Request Removal
If you are the original author of this essay and no longer wish to have it published on the customtermpaperwriting.org website, please click below to request its removal: