B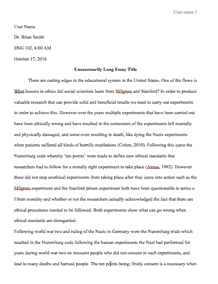 University/College: 
George Washington University
This essay has been submitted by a student. This is not an example of the work written by our professional essay writers.
It is common to see a pretty outfit either in photographs or being worn by someone and develop affection towards it. The problem usually arises when you want to purchase a similar attire, but you do not know where to find it or even its name and price. SnapShop is an app that gives solutions to all these problems and allows one to get the latest fashion trends. This report provides an overview of the SnapShop concepts on how it works, the targeted demographic, the psychographics as well as the modern media advertisement options. The theme of the app is Snap it, Own it.
What is SnapShop?
SnapShop is comparable to Shazam but without the music content and instead, used for clothes. The application enables one to scan any clothes either in photographs or by taking screenshots. The user is then able to purchase the outfit following an online browsing by the application to find similar outfits sold on various e-commerce platforms. The mobile phone application is capable of helping in scanning an extensive range of brands meaning that it is intended for everyone. SnapShop is also foolproof as it does not require broad skills to understand. Instead, the process is straightforward.
How it Works
SnapShop is an efficient and functional concept which blends an easy to use interface with a highly sophisticated back end. The user can take a picture of someone's outfit, and the rest of the process is left for the app to work on. This point is where the unimaginable happens as ScanShop looks for the particular item. Once the app finds what is being sought for, more pictures are presented, and the price is. The advantage is that there are offers in case the clothes are too expensive. The buyer is at liberty to choose from several online vendors if there are more than one.
App Status
The app idea is actually in progress, and a prototype is soon to be released. The fact that this is a unique idea should give every online shopper with an eye for fashion a reason to keep tabs on the progress to be among the first to get SnapShop.
Target Market
Demographics
SnapShop is meant for a specific demography, mainly women aged between the ages of 21 to 40. This is because the people who make use of their mobile phones on a daily basis are mainly in the mentioned age bracket. The app also targets middle-class income earners and above and will be favored by both married and single women due to its convenience (Perez, 2016).
Psychographics
This application is meant for busy women with a good sense of fashion. At the same time, the market has to be tech savvy and possess a desire for instant gratification.
Media Advertisement
The advertisement will take two forms: traditional and modern. The traditional ad refers to the use of magazines while the current form is about the use of social media platforms such as Facebook, Instagram, and Snapchat.
The moderns approach, specifically social media is preferred for the advantages it has. With social media, it is possible to come up with advanced targeting either based on interests or behavior of social media users. Currently, it is also apparent that the mobile phones are dominant and the most widely used gadgets thus giving businesses which use social media an advantage over competitors. The social media platforms also create a rich customer experience. It is however recommended to start early because the sooner the start, the sooner the benefit.
Conclusion
SnapShop is a concept for a mobile application meant to revolutionize the fashion world regarding shopping. This will be beneficial to busy and fashion-conscious young women who will be able to save on time while at the same time receive client satisfaction. Incorporation of social media platforms such as Facebook, Snapchat and Instagram are bound to contribute to the success of the application.
References
Perez, Sarah. 79 Percent of Americans Now Shop Online, but Its Cost More than Convenience That Sways Them. TechCrunch, TechCrunch, 19 Dec. 2016, techcrunch.com/2016/12/19/79-percent-of-americans-now-shop-online-but-its-cost-more-than-convenience-that-sways-them/.
Kim Kardashian LAUNCHES Fashion App That is Like Shazam for Clothes.
There's A Shazam For Fashion Now, Brought To You By Kim Kardashian . Buzzfeed.com, www.buzzfeed.com/leticiamiranda/screenshop?utm_term=.doa0JAwQB#.klrO4YvLW.
Request Removal
If you are the original author of this essay and no longer wish to have it published on the customtermpaperwriting.org website, please click below to request its removal: