B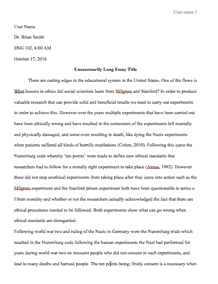 University/College: 
George Washington University
This essay has been submitted by a student. This is not an example of the work written by our professional essay writers.
Virgin Atlantic is an airline that was established in 1984 by Sir Richard Branson. Virgin Atlantic is a trade name that covers both Virgin Atlantic International Limited and Virgin Atlantic Airways Limited. Virgin Atlantic is a British company that operates globally. Shortly afterwards, Mr. Randolph sold off his shares after a dispute with Sir Richard Branson. Since both Sir Richard Branson and Randolph Fields built the company from scratches, each had a say on how the company would run. Managerial decisions are what compelled Mr. Randolph to sell his shares. Virgin Atlantics head office is at Crawley a city in the United Kingdom and from its history, it is at the seventh position in the United Kingdom airlines as in 2012, it carried an approximate of 5.4 million passengers.
This essay will therefore, explain the on ground and in -flight products and services that are offered by this distinguished air transport company. The reader will be able to get the unique services that make virgin Atlantic a good choice for any person willing to have a flight. It will also look in to the key elements and factors that affect the provision of these services in this company.
Therefore, Virgin Atlantic being a passenger air transport channel, it ensures safe allocation of the seat to its clients transport them from point A to point B and this forms the bases of the companys core product. It also offers supplementary services both on the ground and in flight to its passengers who include onboard entertainment among others (Vasigh, B., Fleming, K., 2016). The last service that is offered in Virgin Atlantic is the delivery processes which make the procedures smooth. Precisely, the product and services that distinguish virgin Atlantic airways from others are described below.
This company has different services that are offered to its clients and customers hence increased its market demand among then the in-flight services and on ground services. One of the services that Virgin Atlantic provides is the first entertainment system. Every tourist would want to travel in a good mood and happily enjoy the traveling (Humphreys, I., Ison, S., 2014). Therefore, in Virgin Atlantic, this is ensured where the tourist and passengers who are about to use the Airline entertained before picking respective booked seats. Entertainment services in Virgin Atlantic are categorized by the status, age and gender and this make it possible for every person using the airline fill appreciated through this unique service. Similarly, the disabled clients are not discriminated in this specific Airline; this is because they allow trained pets to accompany any disabled person using their service. Entertainment in virgin Atlantic includes general videos and specific video in every seat.
Secondly, Virgin Atlantic Airways also provide a limousine pick up to its clients. This is one of the services that bring good returns to the company because every passenger of tourist would want to be secure all through. The service ensures that a client is picked at the arrival channel and taken to the respective destination booked safely (Carter, J., 2013). Another service offered by Virgin Atlantic airlines is the first flight beauty treatment where any person in the airline is polished and their looks improved by professional in the beauty field employed by the company for that specific duty.
Another on ground service offered by Virgin Atlantic airlines is a convenient car parking, waiting-lounges duty-free shopping quick among others. Although most of the physical airport infrastructure is maintained by the airport authority, Virgin Atlantic has gone to an extent of separating their client's lounges for them to improve their market (Reece, B., MacKenzie, H.H., 2015). This service makes any person using virgin services feel special and has a have the comeback appreciation.
Apart from services to customers, Virgin Atlantic offer products to passengers using their airline. Every passenger is served with the food of his or her choice which bill is included in the ticket. It, therefore, becomes easy for any person using the airline to budget for the whole traveling expense as all the in-flight expenses are included in the ticket. The ticket in this company is cheap and the procedure of getting it is smooth. This is a very important service because clients are able to consult on the flight route, ticket cost and other services within a short time (Alter, S., 2014). The service is facilitated by the competence staffs who work in Virgin Atlantic because they have proper work ethics and customer relationship.
Air accidents are vital and they may occur any time at any place. Virgin Atlantic airline has a great value for its clients and has upgraded the expectations of its customer's security wise. This is because the Airways know the dangers of flying without a clear and further checking of the airplane. In virgin Atlantic therefore, there are engineers that have researched on the improvement of the airlines to propel safety where they technologically check the weather conditions for the flight route.
In the world of business, there is nothing that thrills many customers like inclusivity. Virgin Atlantic planes are configuring to accommodate all classes namely the economy, premium economy, upper class and lastly the business class. Unlike in other airline companies that just have the Business class and the economy, Virgin Atlantic managed bridge the gap between the two classes hence inclusivity.
Lastly, Virgin Atlantic built new Clubhouses at the Heathrow, Boston, New Yolk, Washington D. C, Los Angeles, Johannesburg, and San Francisco. This clubhouses offer services such as Cowshed spa. Cocktail bar, hair salon, and gaming rooms. For the company, it is a way of diversification while still catering for their customers needs.
There are many factors that affect consumers behavior in every business. In Virgin Atlantic, though offers air transportation of people and goods, there are factors that the company considered in selecting its market target. These factors include the cultural, social personal and psychological where the company has tried to weigh them and select businessmen as one of its market targets. The company has divided its segments into small parts so as to meet the needs and characteristics that satisfy a specific class of flight (Tribe, J., 2015). The company has most of its travelers as business travelers and leisure travelers. These two targeted markets for Virgin Atlantic are as a result of the advancements and improvement made by the company in its airlines. For instance, through innovation, Virgin Atlantic is able to provide entertainment services to the customers (Holloway, S., 2017). A leisure client, in this case, enjoys his or her traveling as there are both audio and video channels in Virgin Atlantic airlines.
Additionally, in the social factors that affect consumer behavior, Virgin Atlantic has an upper-class premium economy and economy classes. These classes enable clients to fall in the class which they are able and willing to pay. It also helps in selection of the type of entertainment services to be offered to specific people (Tribe, J., 2015). Considering their two market targets, business travelers might choose to use the upper class where the company offers business cabins. Businessmen in this class, therefore, interact and exchange business ideas as well as social networking which may impact positively on their business.
Similarly, the company accepts children accompanied by their parents. These can follow under the leisure travelers who travel from their countries to others just for fun. These classes of travelers, therefore, need a lot of entertainment both in flight and on the ground. Virgin Atlantic, therefore, ensures that this market target experiences a cool and entertaining trip to their destinations through the in-flight beauty, audio and video channels which are fitted in every seat in their airlines.
Although the company has tried to go by the demands of the passengers needs and preferences, there are changes that are outside the company management that affect its provision of services. Any business objective is to make a profit and therefore Virgin Atlantic is affected by deregulation. This is an economic key driver that affects service delivery in Virgin Atlantic. This is as a result of this deregulation industry putting airfares too low. These issues not only affect the Virgin Atlantic airways but also other companies offering similar services (Holloway, S., 2017). Since deregulation, services provision in Virgin Atlantic has been affected because, despite their objectives of meeting the client desire and need, the fare regulation set Air fares too low that the company might end up incurring losses if the services are provided as set by the management. The effect also comes along as a result of new airlines by investors who continue to provide the services at the low set Airfares.
Another key aspect that affects service delivery in Virgin Atlantic is the social-cultural factor that involves the relationship between staff and passengers. Socializing is essential while dealing with customers in any business. Although Virgin Atlantic management aims at providing the necessary effective services to the passengers, it experiences challenges in the social part of its staff and the passengers. The management wants the customer to feel the sense of belongingness in that industry but due to poor social imperfectness, the company experiences difficulties in offering the services. For instance, the company may have a passenger who is a Muslim; unfortunately, the staffs serving them with food give a bacon sausage to him (Wirtz, J.,Lovelock, C., 2017). This comes out so disappointing to the passenger as his cultural does not allow him to take pork bacon. Organizing seminars for the staff and giving them the essential ethics and social aspect would be a good approach as they will understand their responsibility and feel proud serving the passenger in flight.
Conclusively, every person who travels want to use a traveling channel that considers him or her, economically, socially and culturally. Virgin Atlantic therefore, has come up with all necessary means and amendments that ensure that client using their services have their needs met. Services like limo pick up of the passenger in Virgin Atlantic makes the passenger using their services feel appreciated. Therefore, in marketing, branding of the product being sold contributes to its demand. Virgin Atlantic airlines, therefore, have greatly branded its product and services and this makes its the best choice in the industry.
References
Manning, G.L., Ahearne, M., Reece, B. and MacKenzie, H.H., 2015. Selling today: Creating customer value. Pearson Canada.
Vasigh, B. and Fleming, K., 2016. Introduction to air transport economics: from theory to applications. Routledge.
Arnett, D.B. and Wittmann, C.M., 2014. Improving marketing success: The role of tacit knowledge exchange between sales and marketing. Journal of Business Research, 67(3), pp.324-331.
Budd, L., Francis, G., Humphreys, I. and Ison, S., 2014. Grounded: Characterising the market exit of European low cost airlines. Journal of Air Transport Management, 34, pp.78-85.
Carter, J., 2013. Marketing Plan Example: Virgin Atlantic Little Red.Alter, S., 2014. How to market like Richard Branson. Journal of Property Management, 79(6), pp.14-15.
Tribe, J., 2015. The economics of recreation, leisure and tourism. Routledge.Holloway, S., 2017. Airlines: Managing to make money. Routledge.
Wirtz, J. and Lovelock, C., 2017. Developing Service Products and Brands. World Scientific.Clark, P., 2016. Stormy skies: airlines in crisis. Routledge.
Request Removal
If you are the original author of this essay and no longer wish to have it published on the customtermpaperwriting.org website, please click below to request its removal: