B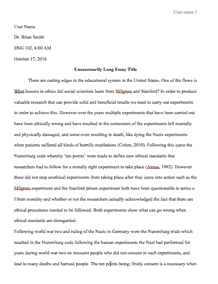 University/College: 
Middlebury College
This essay has been submitted by a student. This is not an example of the work written by our professional essay writers.
Step-Smart Fitness has three distinct sets of customers organized into three groups, namely, retail products that comprise 63% of Step-Smart U.S sales, Private and Institutional section that comprise 7% of the companys U.S. sales, and Commercial products that make up 30% of the companys U.S sales. The four distinct product lines sold by the Commercial Sales organization include Cardio products, Strength products, Technology, and Small Exercise Equipment.
Part I Problems and Solutions at Step Smarts Fitness
Step Smart Fitness was a manufacturer of exercise equipment in the United States. It held approximately 18% share of the sectors dollar sales estimated to be $3.5 billion for 2011. One of the districts that Step-Smart Fitness operated in was New England District. Notably, the company did not perform well in this region a situation that led to Mark Wallace, a Step Smarts new CEO to terminate the director for the New England district. According to Caitlin Sheridan, the challenges facing the New England district are poor management and lack of strategic direction. These problems led to the districts underperformance.
According to the companys CEO, the market research analysis generated a proprietary buying power index (BPI) for each territory, which reflected the real commercial power of different regions and districts across the U.S. Notably, the BPI indicated that the New England districts purchasing power was 7.49%. However, the district generated only 5.29% of sales in 2011, approximately 71% of the BPI target. Therefore, Sheridan suggested that Copper had to offer proper guidance and monitoring to address these problems and enable New England district to achieve close to 100% attainment of the BPI goal. Particularly, Cooper had to monitor and guide the sales activities of his sales team against the regional and territory sales goals and corporate-driven product quotas.
Therefore, there are four critical decisions Cooper must make in his role as district director. First, he must evaluate all the salespeople in the region and determine who is underperforming then decide if any one of them should be terminated or placed on probation. Second, Cooper must decide to either hire additional salespeople in New England district or retain the current staff and give appropriate reasons for each decision. Third, Cooper must decide if it is possible to increase the productivity of the districts salespeople and identify strategies to affect this move. Finally, he must decide on better metrics to evaluate the salesperson's performance. Furthermore, he feels that some of the current measures are not working well.
Part II Characteristics of a good Step Smarts Salesperson
According to the responsibilities set forward for the salespeople, a person had to possess some qualities. First, a good Step-Smart salesperson had been able to collaborate with marketing by identifying prospective new customers for the companys products and be able to customize sales presentations. Second, a good salesperson had to be able to establish contacts within target health clubs situated in his or her region or territory. Third, it was paramount for a good seller to be able to educate decision-makers through in-person meetings or phone conversations and perform meeting follow-ups through phone calls and emails. Additionally, an excellent SteP Smart salesperson must be capable of executing sales transactions. Finally, the seller must avail ongoing service to existing clients by traveling to clients sites to perform brief equipment demonstrations.
New England district has seven salespeople, namely, Walter Avery, Lucia Concetta, Daniel Ellis, Grant Foster, Matt Gibbons, Sophia Barrow, and Sam Hammond. Walter Avery, aged 25 years joined Step-Smart 1.5 years ago after a three-year career in beverage sales. He is personable, easygoing, and puts in long days of work. Notably, he possesses strong rapport with established clients who brag of his non-aggressive sales approach. However, Avery rarely generates new or innovative ideas and seems uninterested in growing business in the region allocated to him. On the other hand, Lucia Concetta, aged 36 was a former sales employee for Step Smarts competitor. She has adequate knowledge of the companys products and communicates efficiently with clients. Notably, Concetta has a clear objective, which is to turn her regions five largest prospects, each with four clubs, into customers within the next 12 months. Notably, her previous success was noticed when the company awarded her a $3,000 bonus for earning a perfect score on the 2008 sales training exam. Nevertheless, according to one of her clients, Concetta rarely performs follow-ups on her customers. For example, she had offered on-site training for a new technology product four months ago, but she has not scheduled time for a follow-up to date.
Daniel Ellis is the oldest salesperson in New England District and has worked in the sector for 30 years; the last 15 being at Step-Smart Fitness. Notably, he is one of the companys most seasoned and well-liked salespeople. He has an impressive sales performance, and his customers love him. Furthermore, he has many recurring clients in metropolitan Boston. Additionally, he is knowledgeable about the companys products, and he is technologically perceptive. However, Ellis has continued physical setbacks that curtail travel to client sites and performance of equipment demonstrations. On the other hand, Grant Foster is currently recording declining sales as he used to be an above-average performer from 2007 to 2010. Apparently, his personal problems are affecting his performance although he is seeking professional help. Nevertheless, previous records indicate that the company lost a female client in 2009 due to Fosters inappropriate behavior.
Matt Gibson has worked for Step-Smart Fitness for ten years. He likes the flexibility the sales job gives him, especially during the summer. Clearly, despite a typical working day being from nine to five, Gibson spent minimal hours working. For instance, in a day, he spent only an hour emailing clients. He spent other time handling personal matters including paying bills online and uploading photos on his social network pages. Similarly, each day includes a relatively expensive and lengthy lunch with an existing client. However, he cares about his current clients to the point that he refuses to approach a new investor because his customers resent him (investor), a move that would jeopardize their existing business. However, according to records, Gibson invests in local business opportunities and is a part owner of a restaurant where he entertains the companys clients, a situation that raises an ethical dilemma.
On the other hand, Sophia Barrow is a solid performer who has been working in the same Connecticut region for five years. Despite driving a lot, she finds time to meet clients by grabbing lunch on the road. Furthermore, she argues that this frees her ability to meet and speak with customers in the early afternoon, which is a convenient time for customers to talk. However, Barrow does not have her facts right. Moreover, she cites data from a 2008 study instead of the 2011 survey that demonstrated client preference for Step Smarts cardio line. Additionally, according to records, Barrow resists sales coaching and attempts to amend her sales approach or target list. Finally, Sam Hammond, the sales person in charge of the City of Boston, is 38 years old and has worked for Step-Smart for eight years. Apparently, nothing stands out about him. He is amiable and gets his job done within the set nine to five workday. Notably, he is not motivated and has inadequate knowledge about the growth potential for his region.
As per the analysis above, Daniel Ellis is the top performer for Step-Smart Fitness. First, he has a long-term impressive sales performance, and his clients love him. Second, he has a strong record of recurring customers in metropolitan Boston. Third, he is knowledgeable about the companys products. Finally, he is well informed technologically. On the other hand, Grant Foster is Coopers biggest problem. Notably, his declining performance can lower Coopers overall performance. Therefore, Cooper should terminate Fosters services to minimize this effect. Nevertheless, there are other sales people also not performing, as they should. Notably, Walter Avery rarely generates innovative ideas, and he seems uninterested in his work. Similarly, Lucia Concetta does not follow-up on her customers. Additionally, Matt Gibbons is uninterested in facing new challenges by approaching new clients just because he wants to maintain his existing clients. Finally, Sam Hammond is unmotivated and lacks knowledge about the growth potential for his region.
Among these under-performers, Cooper can motivate Lucia Concetta to be a good salesperson. Furthermore, she knows the companys products adequately, and she can communicate with clients easily. Additionally, she already has a clear objective for her region. Therefore, motivating her to make frequent follow-ups can ensure that there is an increase in customer satisfaction (Foxall, 2014), which she can leverage in turning the prospects in her region into clients. Notably, she is already a performer. Therefore, motivating her would grow her performance and in turn raise the overall New Englands performance.
Part III Sales Goals
Cooper should set specific goals for each of the salesperson depending on their strengths (Kotler et al., 2015). He can decide that Walter Avery should have at least three new clients from his region each day. This is to encourage Avery to grow business in the area allocated since he seems uninterested in doing so. Another goal that Cooper can set for Avery is to ensure that he brings at least one new idea during every sales meeting since he does not seem to generate new ideas for the firm. For Concetta, one goal to set for her is to ensure she maintains the customer retention rate at above 95%. Concetta has a problem with making follow-ups to the customers something that can cause loss of clients for the firm. For Daniel Ellis, the goal should be to travel at least to five clients every day because his physical disability limits his travel. Similarly, he should also be able to make at least five sales every day because he is well seasoned and knowledgeable to convince people to buy. Similarly, Copper needs to set appropriate targets (Arnett & Wittmann, 2014) for Grant Foster like ensuring he makes over five sales each day and provides customer retention of above 95%. This considers the fact that the company lost some customer because of Fosters inappropriate behavior.
On the other hand, Cooper should set the goal of devoting more than six hours of the day making sales for the company for Matt Gibson who seems to be spending less time for the business. For Sophia Barrow, the goal should be to devote more time to the enterprise, at least five hours since she seems to be spending more time on driving. Additionally, she should spend more time for coaching, say about two hours each day which will ensure that she improves her skills for the job. Similarly, Cooper should set appropriate goals for Sam Hammond. One such goal can be to ensure he makes above six sales each day, which will translate to at least thirty sales peer week. Despite Hammond working for the regular hours from nine to five, he does not seem to be making many sales for the firm hence setting some targets for him will ensure he focuses on them and he will get to learn about the potential in his region if he manages to make these sales.
Cooper can ensure that the salespersons achieve the set goals by encouraging them to work hard and providing mentorship on how to be good sellers (Jo...
Request Removal
If you are the original author of this essay and no longer wish to have it published on the customtermpaperwriting.org website, please click below to request its removal: