B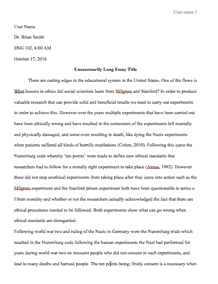 University/College: 
Boston College
Type of paper: 
Dissertation chapter
This essay has been submitted by a student. This is not an example of the work written by our professional essay writers.
As we already know the technology of mobile devices has been improved drastically in the past 6 years, especially after the internet spread out all over the world and its made a lot of things which are cannot be done fast enough before. Such as accessing information about the latest news and updates about what happens around the world, now we only need a short period of time even in the matter of minutes and that information will be available in front of our fingertips. This kind of condition surely give a big impact on how people make decisions, whether the decision just for personal or community purposes. Based on this case, previously if some people want to make one decision, they require a lot of time before deciding which are the proper way or actions that they must take or decide. It caused by a lot of things that happen in the reality are rapidly change and in order to keep up with those changes, all top-level managers must have good and updated information about it, but since not all of the information can be accessed and validated in a short period of time, then those who will take each of decision must do some kind of research and surely it will take some time. But nowadays, in the era of internet and mobile devices which become more sophisticated, it can make all parts of the country or even part of the world interconnected each other, the time consumption that required by the top-level managers to make a decision will surely less than before. But unfortunately, time consumption is not the only thing that matters to make one good decision and then can continue to the implementations of it. In order to give more information and all of the aspects which are needed, one system has been developed that can cover a specific purpose which is helping people to make decisions, and caused by this purpose, the system is called as Decision Support Systems (DSS). According to [1], the DSS is a really important area to be explored and it also becomes an integral part of the Information Systems (IS) discipline. Because just by using DSS, people can easily get help to make decisions which have complex structured, semi-structured, or even unstructured one [2].
After the emerging time of mobile devices that combined with good circulations of information around the world through the internet, its automatically open the opportunity to also expand the DSS range from one system that just based on PC or Desktop application, becomes one mobile application which can be accessed and used everywhere and every time it needed. Based on [3], the majority of people in the world tend to use their mobile devices on daily activities, because it can give them more personality and easiness compared to other products or devices that come from the Information Technology area. Moreover, mobile devices have become one important part of our daily life or we can call them a lifestyle [4]. Another factor that people can get by using mobile devices is they can be used to operate multiply and all kinds of applications anywhere and anytime, so they can offer portability, efficiency, productivity, and ultimately, a fast process of decision making [5]. This kind of situation makes some of IS community around the world more interested to make it their priority and in the end, they have a specific goal to achieve in their research which related to the new terms called Mobile Decision Support Systems (MDSS). As mentioned before, the main purpose of MDSS is to become one supporting system that can help people, especially those who have high mobility but also play an important role either in person or in the community. So, even if they are not in-home or office, they still can produce important decisions without worrying too much about information that they use to make the decision, because it's already taken care by the MDSS that has been installed inside their mobile device. By knowing all this advantages of using and implementing the MDSS, we are really excited to dive deeper into it and at the same time we found out that there are some challenges that has been wait in front of this system, because each of mobile devices have their own characteristics and different environment. Surely, it will lead us to another detailed aspect of MDSS which is the framework and then we must know how it works and what are the differences between one framework that operate under one environment and another. But just knowing the work of framework is not complete if we did not combine it with the current trend that happen, because the world of technology is still in the middle of massive development and we are pretty sure the system of MDSS will get affected after some period of time.
As stated in [6], to get the most of information about one specific area of research and then able give some good impact of result in terms of improvements, we need to do analysis for some of good quality research papers that get published and surely related to the MDSS area of knowledge. Some of previous work has been done before and its not just get quite satisfied result, but become the trigger to another researcher to do their work in the same field as well. So, looking at this opportunity, in this paper we will deliver a proper analysis for Mobile Decision Support System (MDSS) based on existing good research papers and then at the end we will try to find out what are the proper framework for existing challenges which hopefully can make good improvements for Information Systems area and specifically for MDSS.
This paper is structured as follows: Section II, cover all related works regarding Mobile Decision Support Systems that has been done before and can be used as parameter. Section III, give brief information about MDSS such as the history, characteristics, its role for Information Systems, etc. Section IV, present about current trend which is still happening in MDSS and also give some glimpse about what are next trend that possibly happen in the area. Section V, there are detailed information that will be explained regarding the framework of Mobile Decision Support Systems, what are they and what are the functionality, how it works, what will happen if this framework have some drawbacks, etc. Section VI, present all challenges of MDSS in terms of design and also there are descriptions about some implementations of the system in form of application that has been operated in the current days. Section VI, conclude the paper contents and suggestion for better development of MDSS in the future.
II. Related Work
In [7], Bryan Hosack and his fellow researchers has given their comments about the importance of Decision Support Systems (DSS) to Information Systems area in terms of historical perspective. They are also able to find out that Decision Support Systems is also one of the main integral part of IS because it can be modified based on the development that happen in the world of technology. The main result that produced by their research is they able to identify what will happen in the future of DSS according to the trends including the aspect of social and mobile computing impact.
Decision making has usually being a lengthy process in the past days. The process however, have been simplified by the availability of telecommunication equipment like mobile phones, PCs and PDAs. The process now, is far much simpler that the past. Mobile decision support system has helped eased the process of decision making given that there has been a lot of mobility of the people. On the other hand, the tool will help the multi-national businesses make decisions with ease and without much movements. This article states the model that should be taken to implement a working mobile decision support system as stated by Perez, Cabrerizo, Herrera-Viedma in [8]. The first step is to ensure a uniformed process. This is allowing the people to use different systems to pass their preference. Secondly, aggregation and exploitation phase which includes selecting the alternatives. After selection of alternatives, a step to sort different preference representation. 34 suggests that this is best done by consensus. The process is then followed by selection of the best alternative. The choice will depend on the sector where the system is being used. The framework is then considered fully functional with the availability of a feedback process. The Mobile Decision Support Systems will be of a great advantage in the different fields. It will ease movements of the people since they can participate in crucial decision making process processes from where they are. The system can be adopted at any industry including the health and security fields. MDSS faces a very a very big difficulty in extrapolating the information to get the usable information. The information received can be very massive in size and therefore pose a hard task for the analyzers. Also, the process of sorting the information from different devices will be very hard since it involves complicated procedures.
Marques, Respicio & Afonso (2016), in their article A mobile recommendation system supporting group collaborative decision making, recommend BomApetite, which is a mobile system for suggesting restaurants to a group, on the basis of preferences for all the groups that take part; it incorporates information about the restaurant from recognized sources. In order to be able to offer DSS with the most appropriate data, there need to be a set structure for access, storage, adjustment as well as retrieval of data or information in large scale. The researchers the combination of information that was present in a separate manner from various sources enables information access in a centralized place, which consequently enhancing the decision making function. Moreover, the users are given a weighing system, which enables them to give more significance to the present platforms that they mainly prefer. As a result, the recommendation is on the basis or is centered on the incorporated information, though taking into consideration the preferences of the individual user (Marques, Respicio & Afonso, 2016). As such, it can promote effectiveness regarding decision making as it enables the users to underline appropriate options in a given category. It is certain that the decision-making process could be tiresome as people are likely to disagree on various terms. Therefore, DSS helps in analysing some of the decision that was made in the past regarding that concept. The managers could improvise of that decision to come up with a better decision. The participants of the research said that they were quite favorable to the incorporation of data from areas that they use regularly. The incorporation enables reaching the data they are looking for by making one query rather than repeating the same searches in the various applications and later performing comparisons of their outcomes.
Vitale, Festa, Guido & Rogano (2014), also probed the use of a Decision Support System to promote public transport. They established that via the elaboration of extensive systems of transportation, together with land use data, as well as an interface that is user-friendly on the customer, it is feasible to concurrently record the behavior of the client on every trip covered, and suggest to the clients the travel options to the use of car. The software is more appropriate in the transport industry as it can compile all the raw data that relates to how an organisation has performed for a certain period. It also includes the type of decisions that were made that resulted in those outcomes. In that light, the decision makers will have more information and options on how they could bring out the best outcomes for that firm. In some cases, it also indicates the possible outcomes before a particular decision is made. Based on that, the management could verify if the input is equal to the output. The mobile decision support would benefit from the software...
Request Removal
If you are the original author of this essay and no longer wish to have it published on the customtermpaperwriting.org website, please click below to request its removal: